Trump-Macron bromance continues at the Bastille Day Parade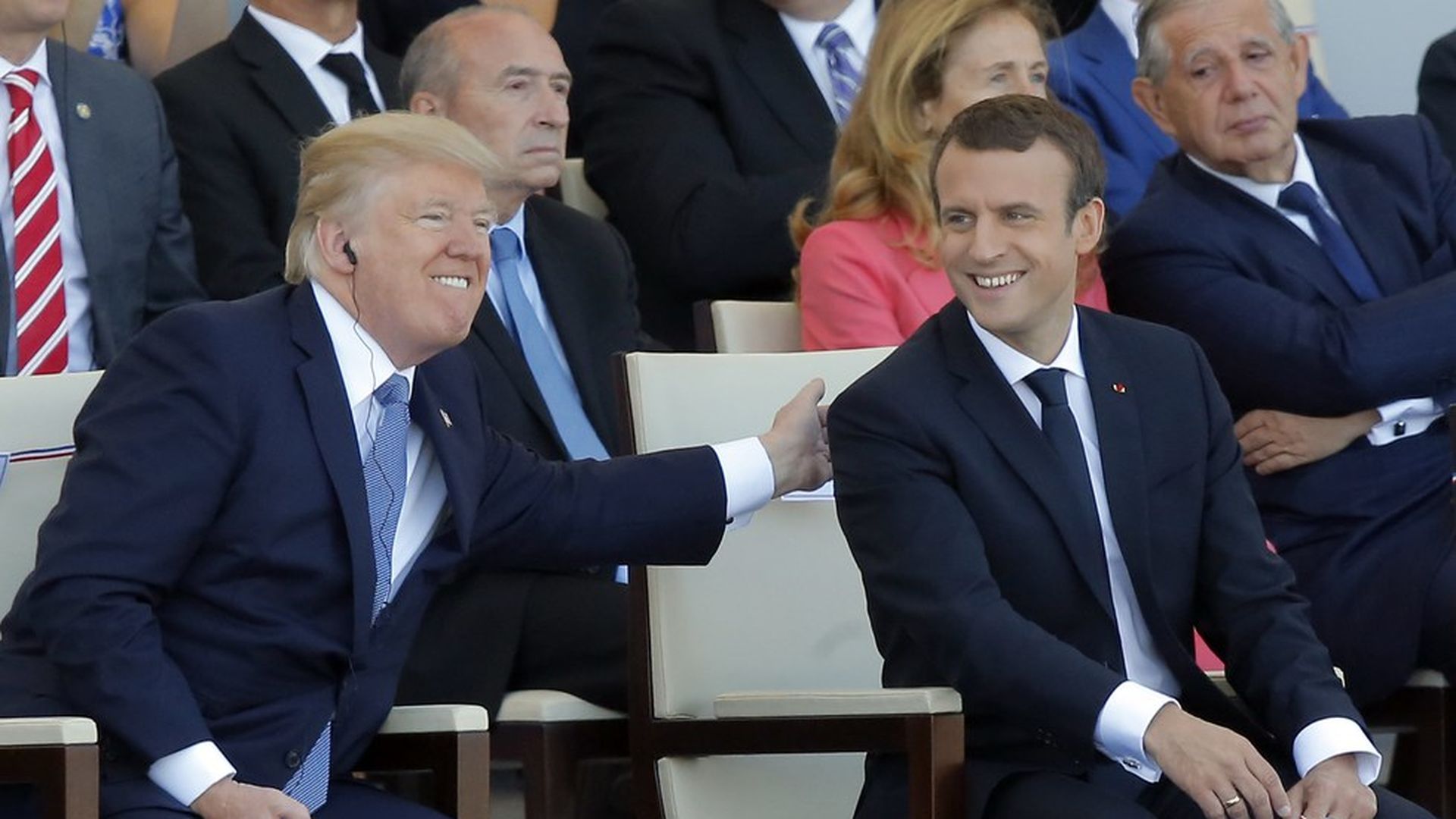 President Trump and Melania joined French President Macron and his wife Brigitte Friday to celebrate Bastille Day at a parade in Paris. The two leaders looked like they were having a great time together, repeatedly patting each other on the back and pointing to things in parade.
The celebration lasted more than two hours, per WH pool reports, and the two leaders looked on as French and American troops marched down the Champs-Elysees before them, and military planes and helicopters flew over head.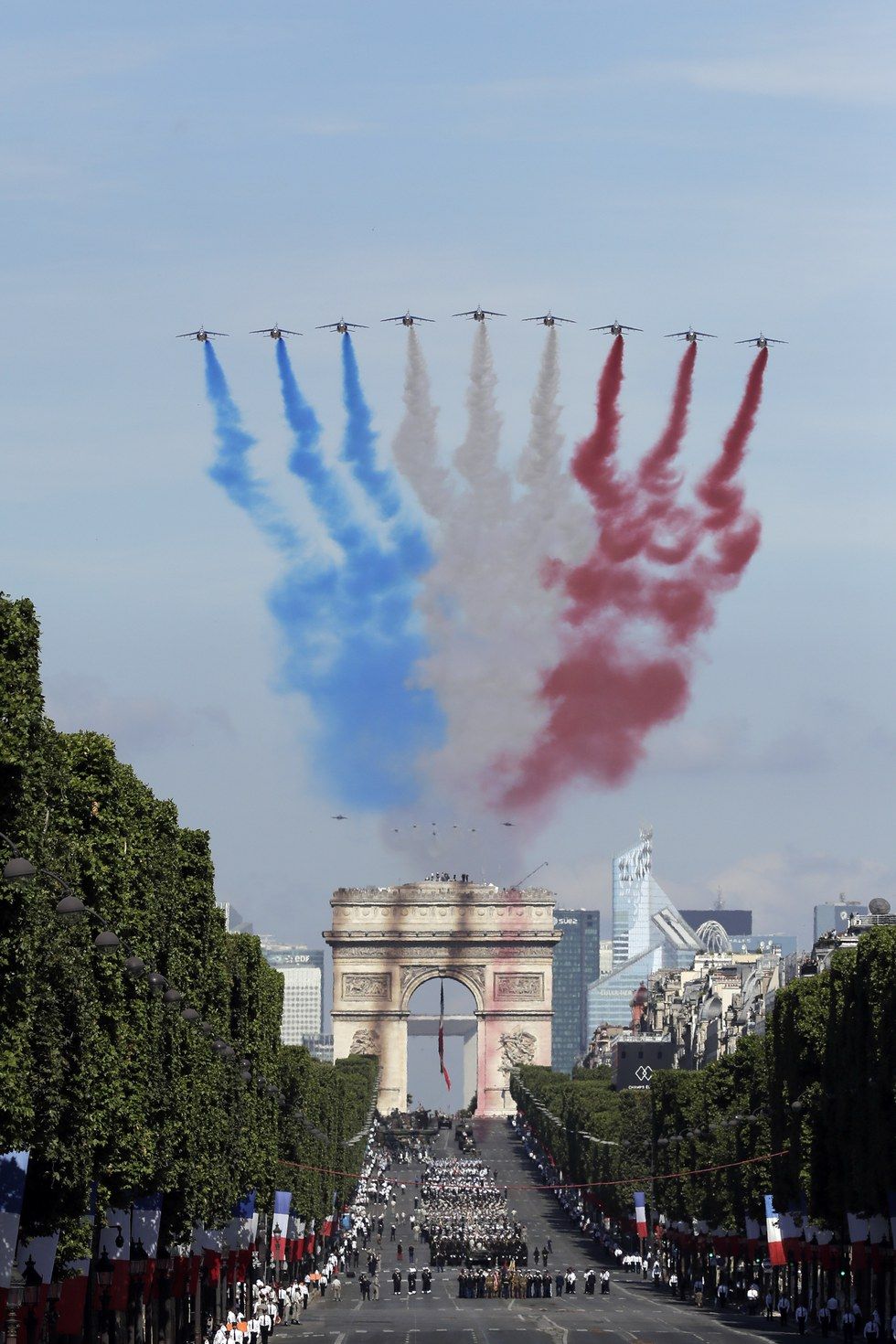 Bands played traditional French marching music, and at one point a marching band arranged themselves in the word "NICE." That band also played a rendition of Daft Punk's "Get Lucky."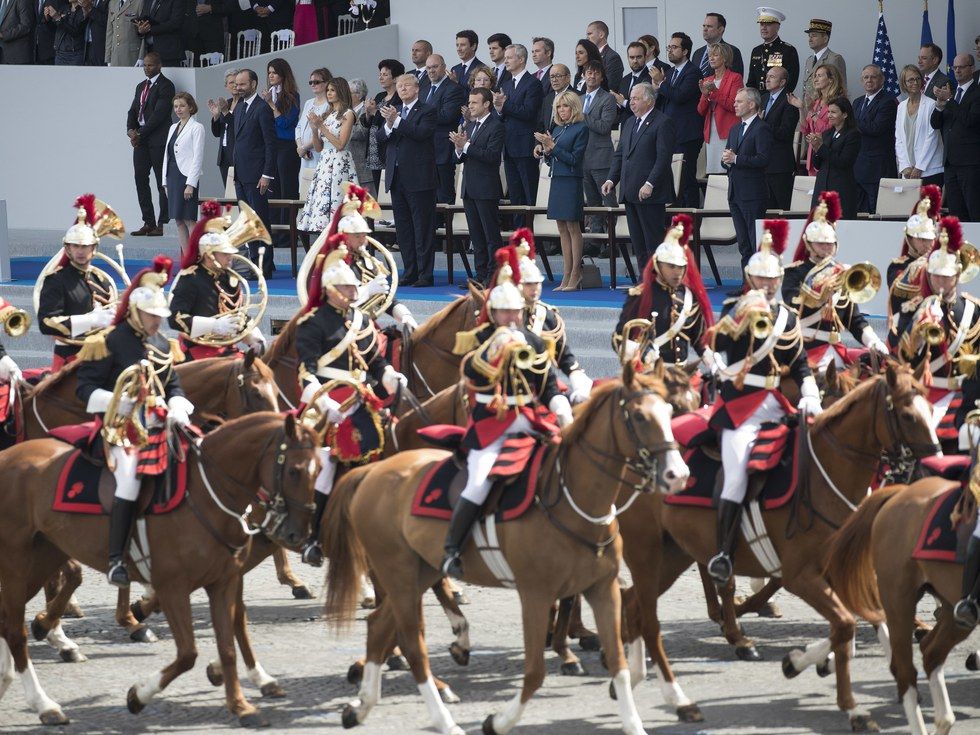 At the end of the celebration, Macron and Trump delivered brief remarks:
"We have also found sure allies, friends, who came to help us," Macron said. "The United States of America are among them. That is why nothing will separate us, never. The presence today of the US President Donald Trump and his wife is the sign of a friendship that lasts through time."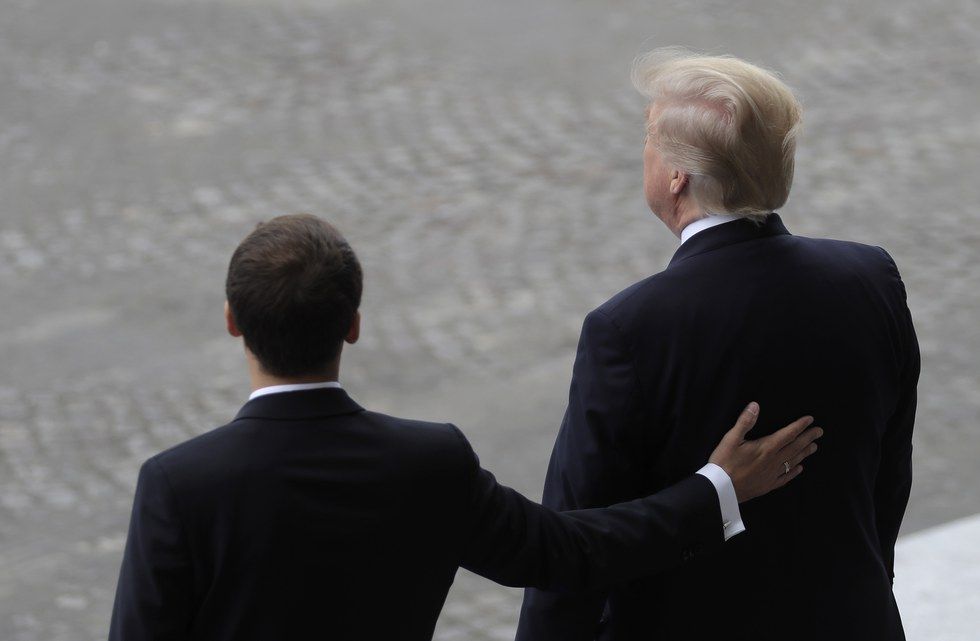 Trump and Melania and Macron and Brigitte then walked across the square to stand in front of large American and French flags unfurled before them.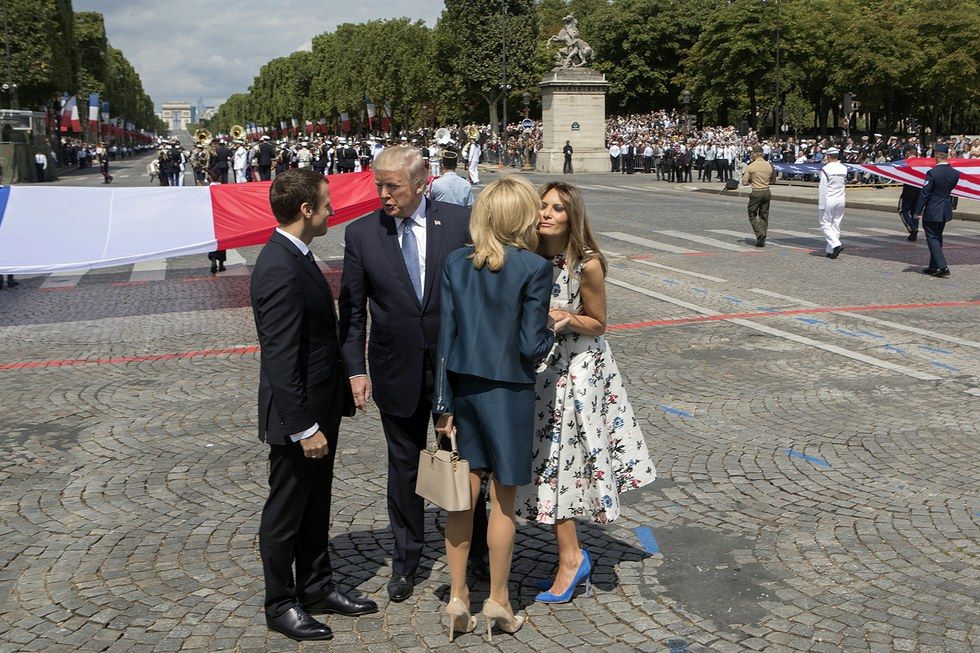 Go deeper