Trump loses big in Forbes' richest Americans list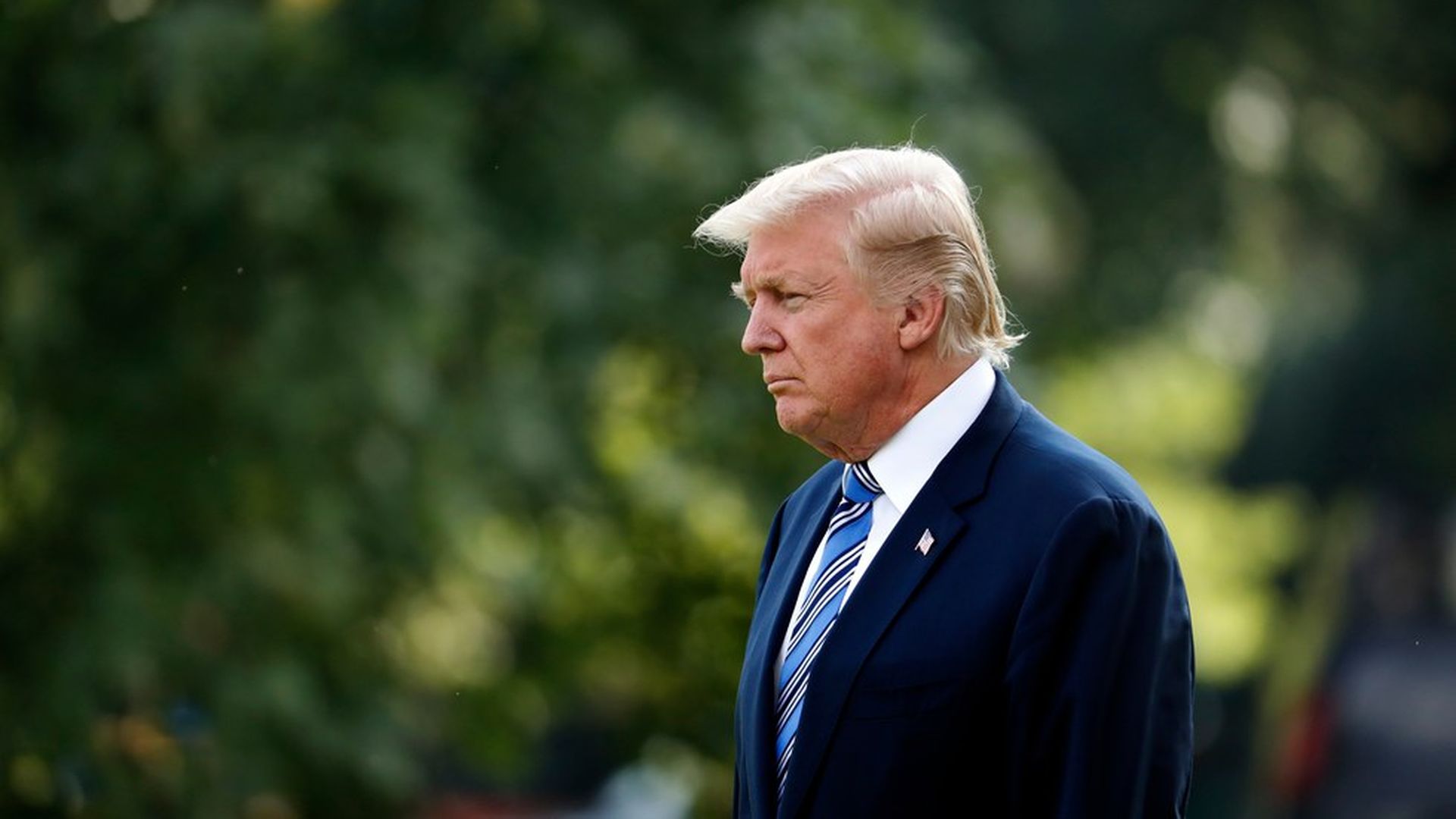 President Trump's net worth has fallen by $600 million over the past year from $3.7 billion to $3.1 billion, according to Forbes' 400 list ranking the richest people in America. Trump, who last year was ranked as the 156th wealthiest person in the country, now falls to No. 248, tied with Snapchat founder Evan Spiegel and others.
"Most notable loser:" Forbes, which has tracked Trump's wealth since the list first debuted in 1982, called Trump this year's "most notable loser," and blamed his losses on "a tough New York real estate market...a costly lawsuit and an expensive presidential campaign."
Key quote: "Trump did not campaign with the magazine in an effort to boost his ranking as he's done in years past" Luisa Kroll, Forbes magazine senior wealth editor, told CNBC. "We'll see if he tweets today. I know he cares a lot."
The top 10 members of America's most exclusive club:
1. Microsoft's Bill Gates is ranked at the top for the 24th-consecutive year, with a net worth of $89 billion in 2017.2. Amazon's Jeff Bezos is second for the second-consecutive year, with a net worth of $81.5 billion in 2017.3. Berkshire Hathaway's Warren Buffett is third for the second year in a row, after dropping in 2016 from his 15-year hold on the second spot. His net worth is currently $78 billion.4. Facebook's Mark Zuckerberg was Forbes' "biggest gainer," with his net worth jumping $15.5 billion to $78 billion.5. Oracle's Larry Ellison has a net worth of $59 billion. 6 & 7. Koch Industries' Charles Koch and David Koch tied. The brothers have a net worth of $48.5 billion each.8. Bloomberg's Michael Bloomberg has a net worth of $46.8 billion. 9. Google's Larry Page shows a net worth of $44.6 billion. 10. Google's Sergey Brin has a net worth: $43.4 billion.
Go deeper