Trump lawyer​: Flynn's guilty plea only implicates Flynn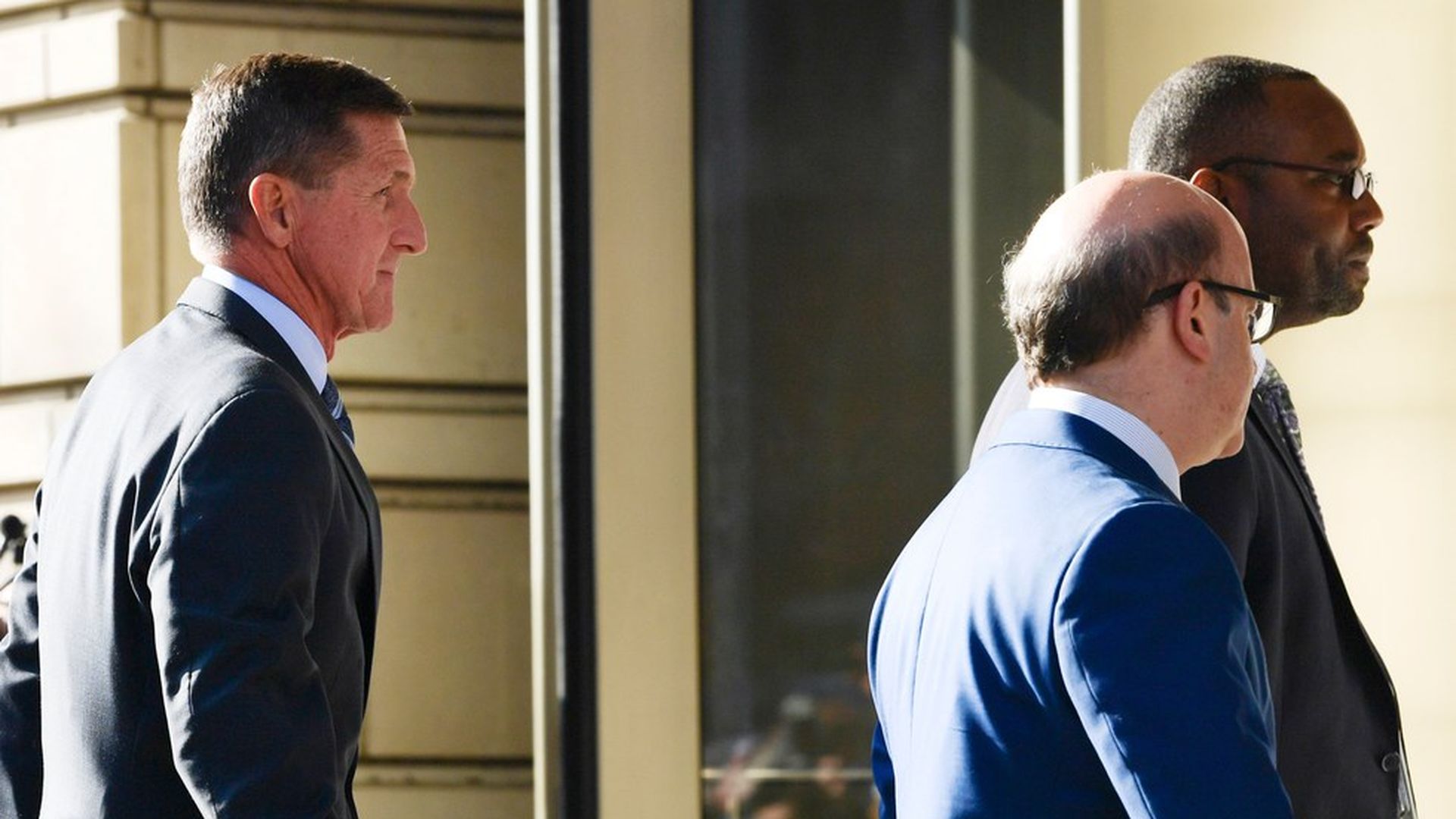 President Trump's attorney Ty Cobb said in a statement Friday that nothing about Michael Flynn's guilty plea "implicates anyone other than Mr. Flynn."
Full statement below.
"Today, Michael Flynn, a former National Security Advisor at the White House for 25 days during the Trump Administration, and a former Obama administration official, entered a guilty plea to a single count of making a false statement to the FBI."
"The false statements involved mirror the false statements to White House officials which resulted in his resignation in February of this year. Nothing about the guilty plea or the charge implicates anyone other than Mr. Flynn. The conclusion of this phase of the Special Counsel's work demonstrates again that the Special Counsel is moving with all deliberate speed and clears the way for a prompt and reasonable conclusion."
Go deeper