Trump lashes out at WH counsel over Russia probe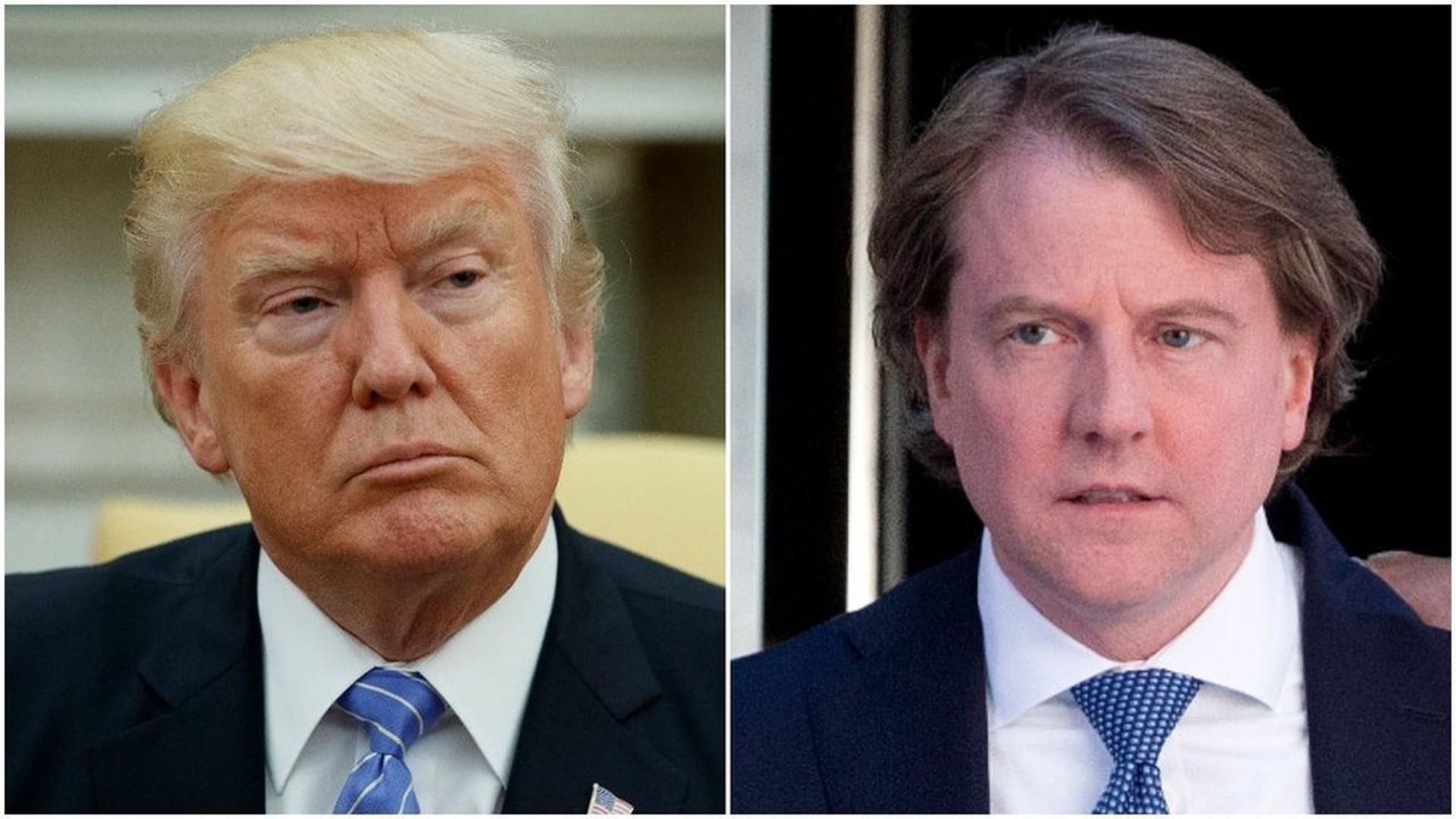 President Trump is growing increasingly irritated with his team for their handling of the Russia investigation, and he's taken many of his frustrations out on his White House counsel, Don McGahn, a loyal Trump defender and early campaign supporter.
Politco reports that Trump laid into McGahn during an Oval Office meeting Monday for failing to do more to dispel the investigation. Meanwhile, the Russia case has been passed onto Trump's personal lawyer, Marc Kasowitz, leaving McGahn to work on more routine WH duties.
Between the lines: Trump's willingness to turn McGahn reveals how eager he is to scapegoat someone for his legal dilemma, and underscores an issue that has plagued the WH for months: "No top aide is immune from the president's anger or being called out in front of colleagues, even long-time loyalists like McGahn" writes Politico.
Go deeper