Trump kicks off infrastructure week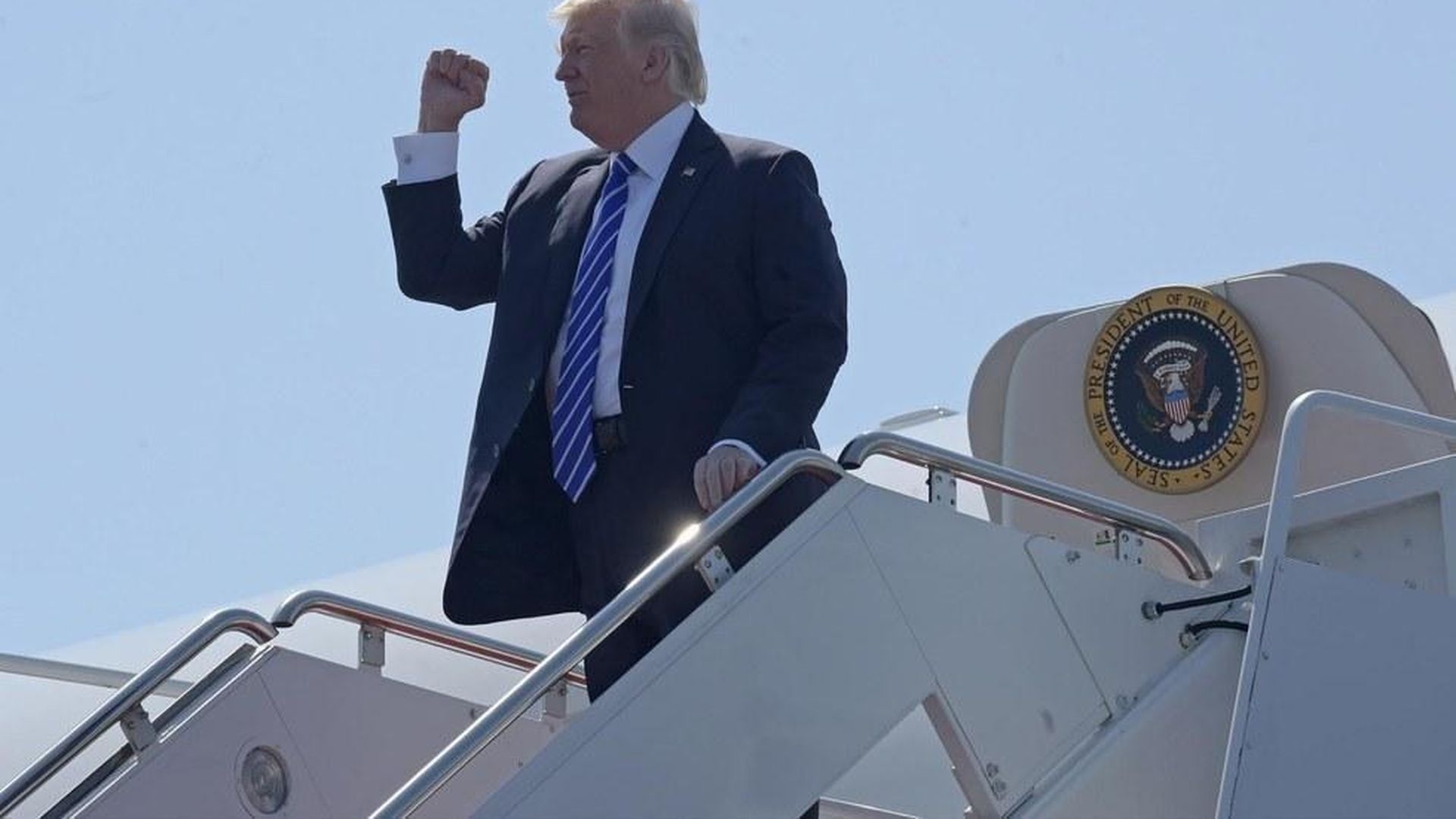 In the East Room at 11:30a.m., President Trump will joined by executives from major airlines as he kicks off "infrastructure week" by unveiling his plan to reform the nation's air-traffic control system.
The most consequential provision: privatizing air-traffic control by transferring that power from the FAA to a non-profit entity, funded by user fees, over three years.
Why this matters: Trump is getting behind the single biggest priority of Bill Shuster, the Republican House Transportation and Infrastructure Committee chairman. If Trump delivers this controversial privatization for Shuster, he can expect the chairman's loyalty and support on many of his other infrastructure priorities.
From Trump's plan:
"America's growing aviation system demands a new, independent, non-government organization to operate our Nation's airspace. The new entity should have access to capital markets in order to spur capital investment, technology adoption, and innovation faster, more effectively, and securely. Over the last 20 years, more than 50 countries have already successfully transitioned their ATC operations."
Go deeper