Trump Jr. email on potential Russian Hillary info: "I love it"
Donald Trump Jr. tweeted his full email chain with Rob Goldstone that led to his meeting with a Kremlin-linked attorney last June at Trump Tower in an attempt to procure damaging information about Hillary Clinton. The big stuff:
From Goldstone's initial email: "The Crown prosecutor of Russia…offered to provide the Trump campaign with some official documents and information that would incriminate Hillary and her dealings with Russia…This is obviously very high level and sensitive information but is part of Russia and its government's support for Mr. Trump...I can also send this info to your father via Rhona, but it is ultra sensitive so wanted to send to you first."
Trump Jr.'s response: "…if it's what you say I love it especially later in the summer."
Why he tweeted this: The New York Times had obtained the email chain — and asked Trump Jr. for comment before publishing this story — causing him to tweet the emails himself.
Go deeper: The cast of characters involved in this incident.
Donald Trump Jr.'s statement on his release of the email chain:
To everyone, in order to be totally transparent, I am releasing the entire email chain of my emails with Rob Goldstone about the meeting on June 9, 2016. The first email on June 3, 2016 was from Rob, who was relating a request from Emin, a person I knew from the 2013 Ms. Universe Pageant near Moscow. Emin and his father have a very highly respected company in Moscow. The information they suggested they had about Hillary Clinton I thought was Political Opposition Research. I first wanted to just have a phone call but when they didn't work out, they said the woman would be in New York and asked if I would meet. I decided to take the meeting. The woman, as she has said publicly, was not a government official. And, as we have said, she had no information to provide and wanted to talk about adoption policy and the Magnitsky Act. To put this in context, this occurred before the current Russian fever was in vogue. As Rob Goldstone said just today in the press, the entire meeting was "the most inane nonsense I ever heard. And I was actually agitated by it."
The emails included in Trump Jr.'s two tweets: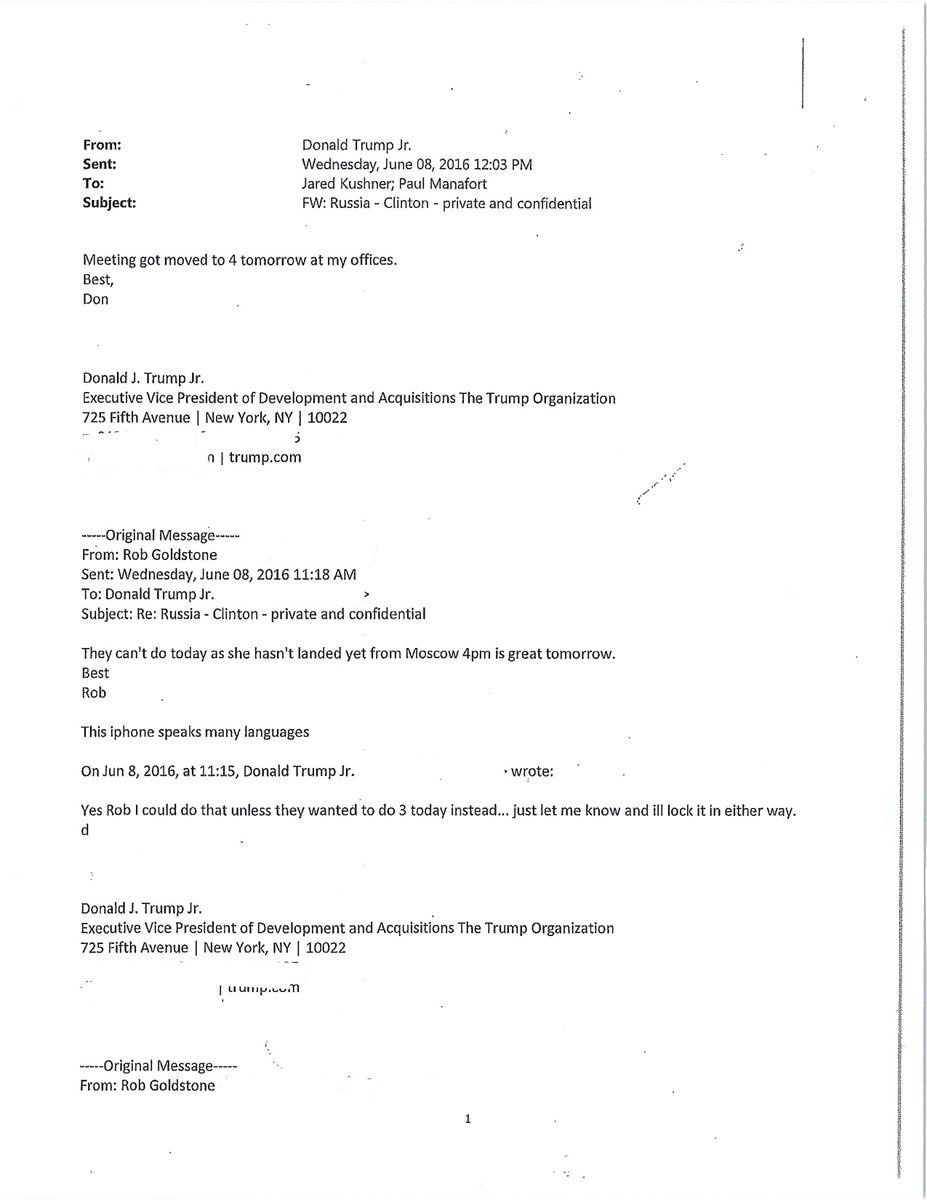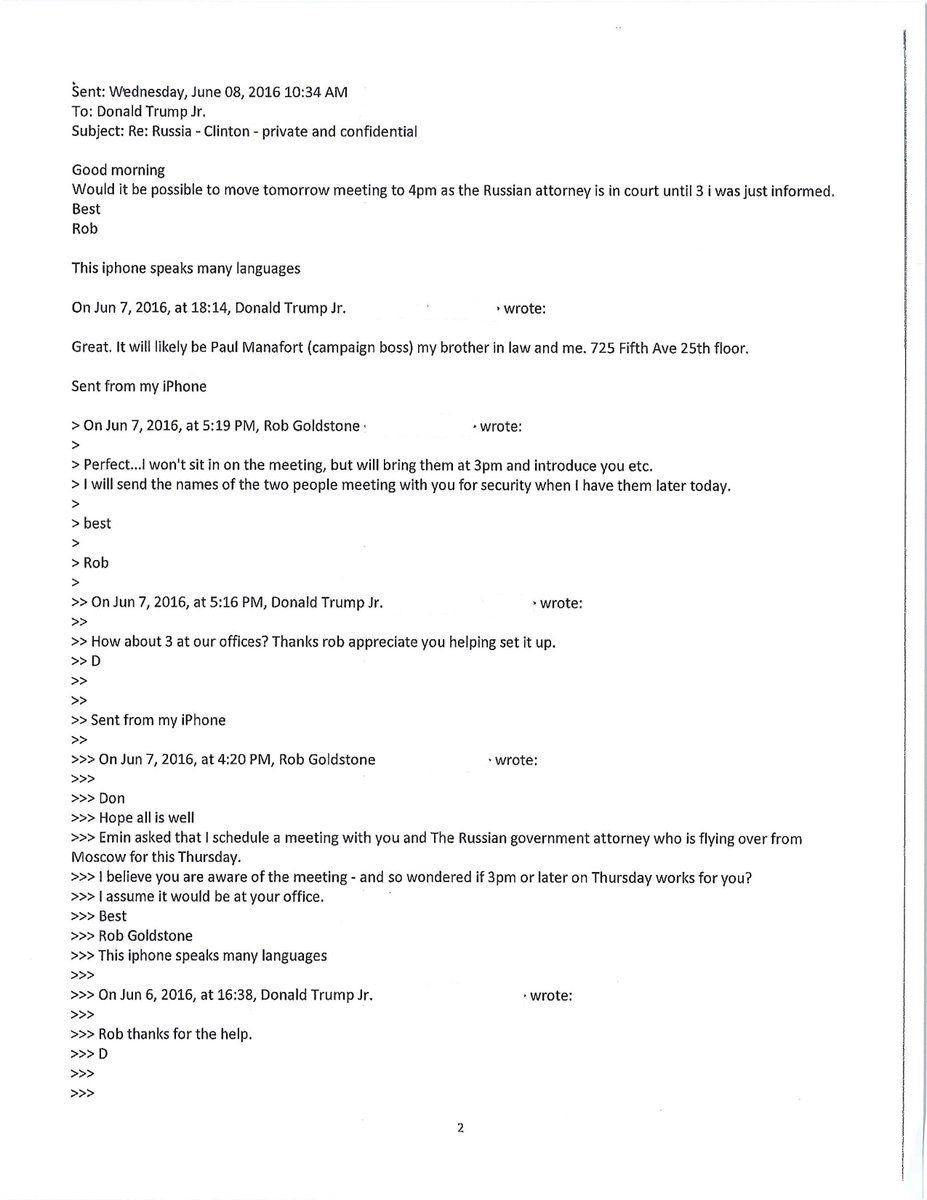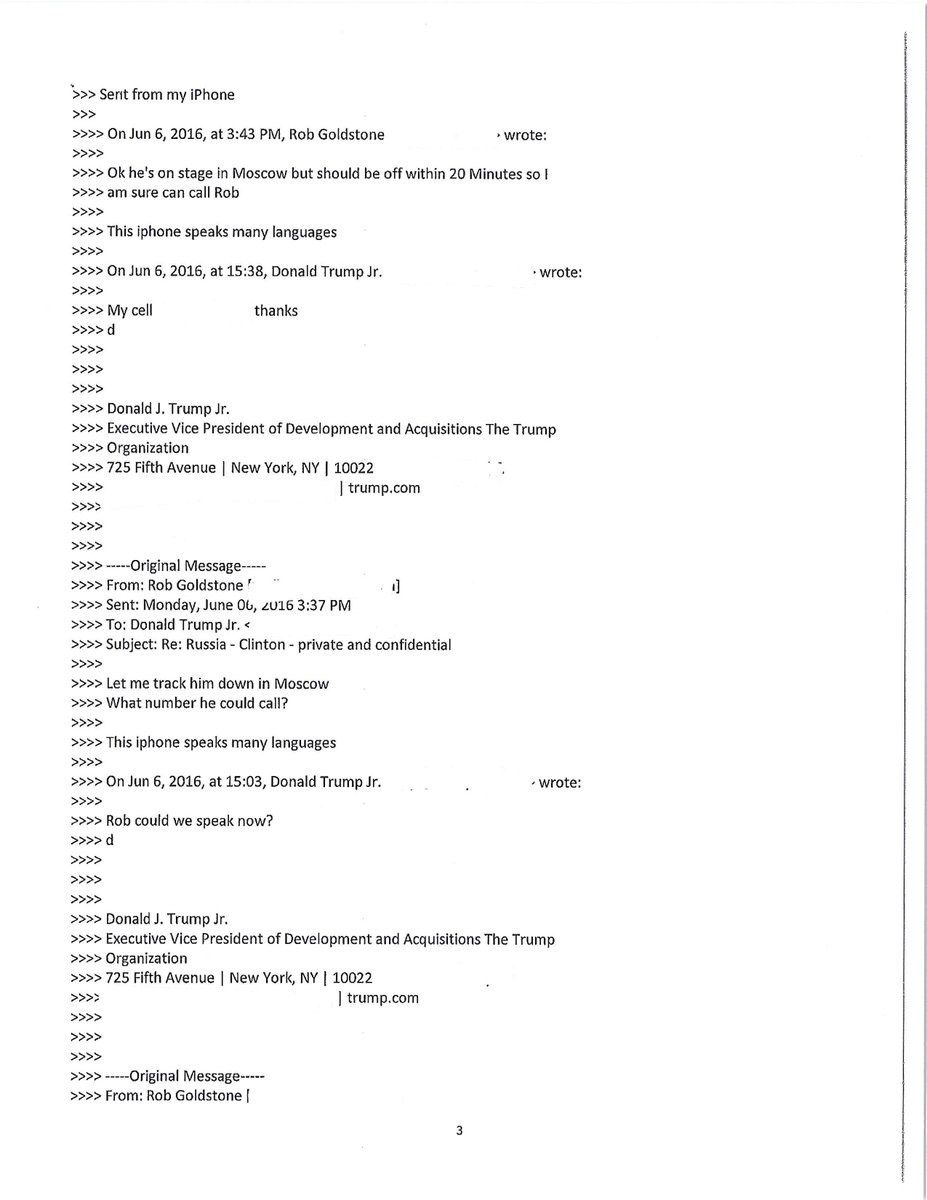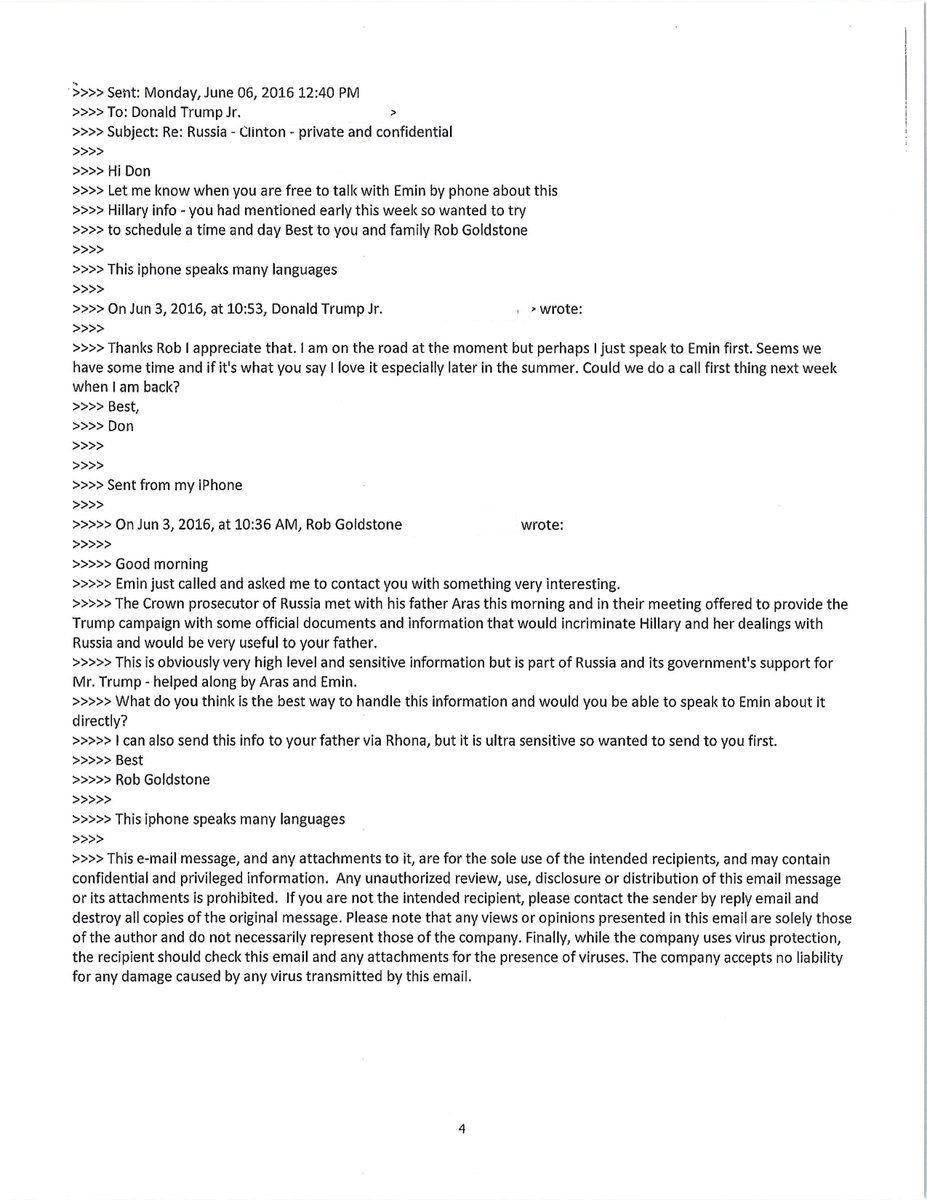 Go deeper