Trump is still keeping tabs on the Trump business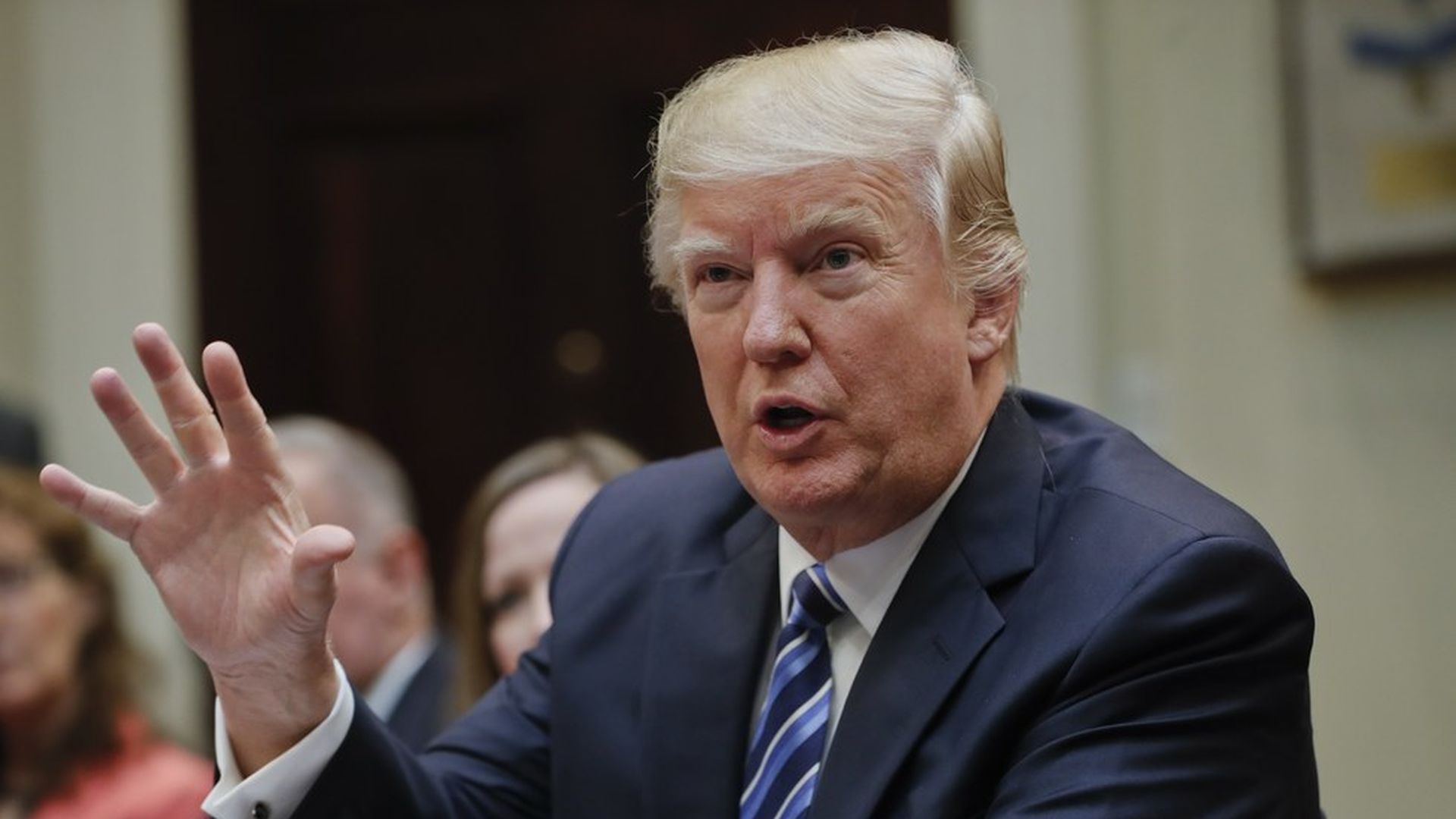 President Trump's son Eric Trump said that he will continue to send financial reports regarding the Trump Organization to his father, per Forbes, despite the president's insistence that he would not be involved in the business during his presidency to avoid conflicts of interest. The reports will probably be quarterly.
Bottom line, profitability reports and stuff like that, but you know, that's about it.— Eric Trump
Forbes noted that the apparent contradiction is troubling to ethics experts, including George W. Bush's former chief ethics lawyer, Richard Painter: "It just means that a lot of what they say is malarkey because the president isn't distancing himself from the business," he said.
Go deeper