Trump is Fox & Friends' "virtual fourth host"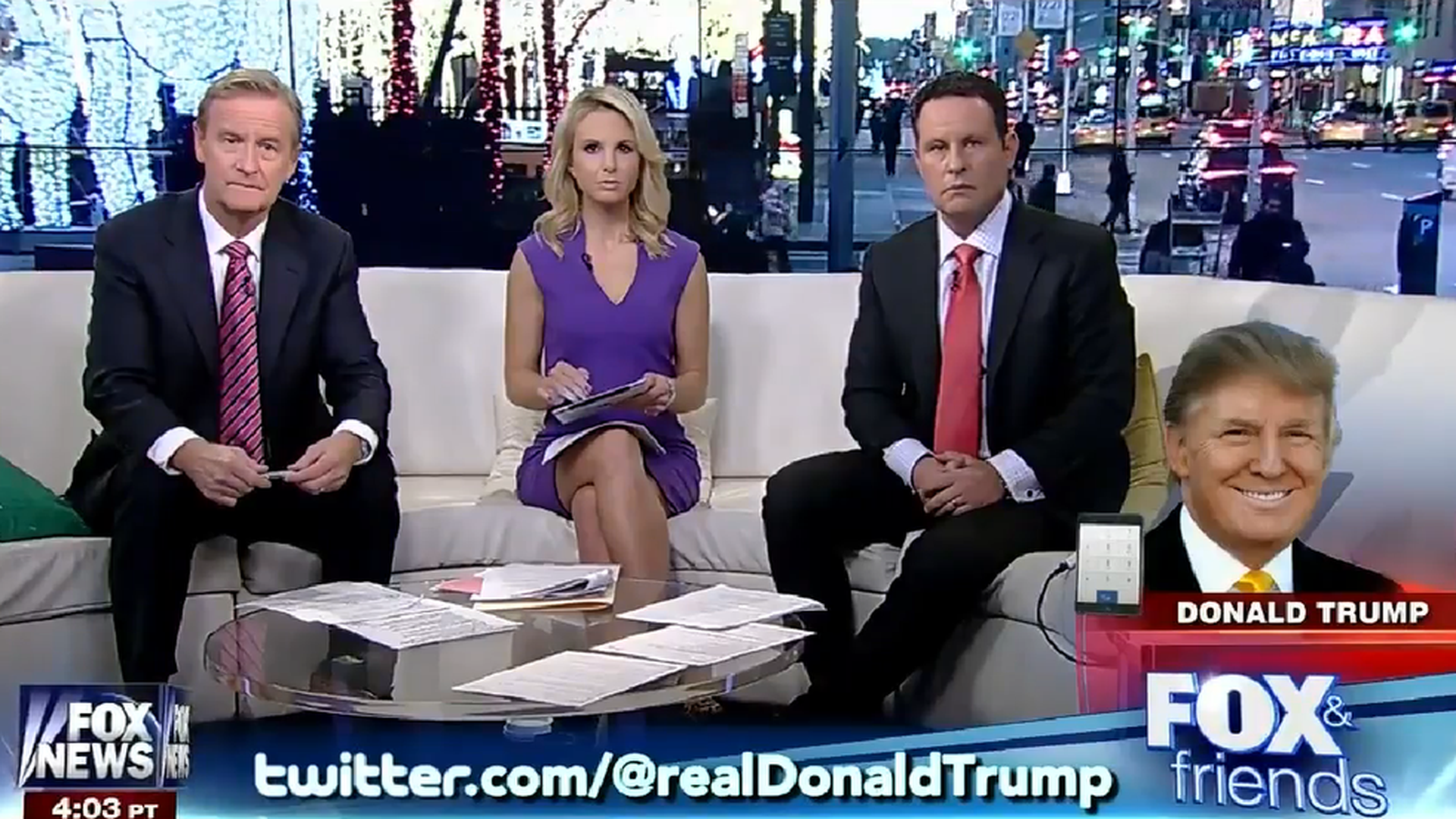 N.Y. Times TV Critic James Poniewozik, "Watching 'Fox & Friends,' Trump Sees a Two-Way Mirror":
"'Fox & Friends,' the three-hour wake-up program on Fox News, is an interactive magic mirror for Donald J. Trump. President Trump is the show's subject, its programmer, its publicist and its virtual fourth host. The stars offer him flattery, encouragement and advice.
"When he tweets, his words and image appear on a giant video wall. It's the illusion of children's TV — that your favorite show is as aware of you as you are of it — except that for Mr. Trump, it's real."
Go deeper