Trump is about to cancel Obama's transgender bathroom rules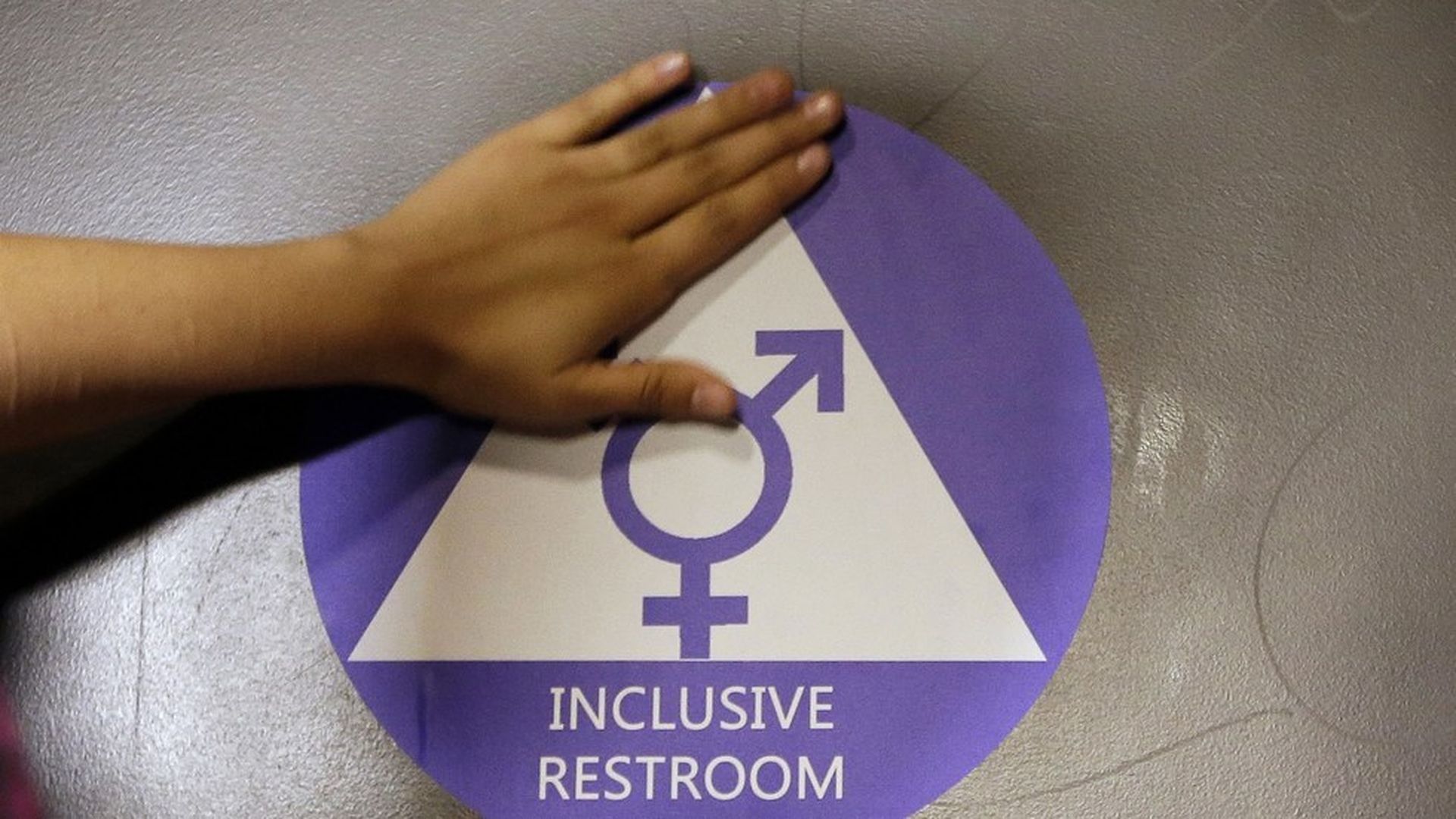 The Trump administration is expected to send a letter to U.S. schools today, instructing them to ignore Obama's guidance that allowed students to decide which bathroom to use based on their sexual identity, according to a draft obtained by the Washington Post.
The letter says it has been a struggle for schools "to understand and apply the statements of policy," but the removal of the policy "does not diminish the protections from bullying and harassment that are available to all students. Schools must ensure that transgender students, like all students, are able to learn in a safe environment."
Don't blame Devos: The new education secretary wanted to keep Obama's guidance intact, according to WaPo's sources.
To the states: Without federal guidance, the issue will be resolved on a state-by-state basis. This isn't a surprise. Trump and Spicer have often said, as recently as yesterday, that states should be able to decide what to do about transgender bathrooms.
Go deeper