Trump interviewed U.S. attorney nominees in New York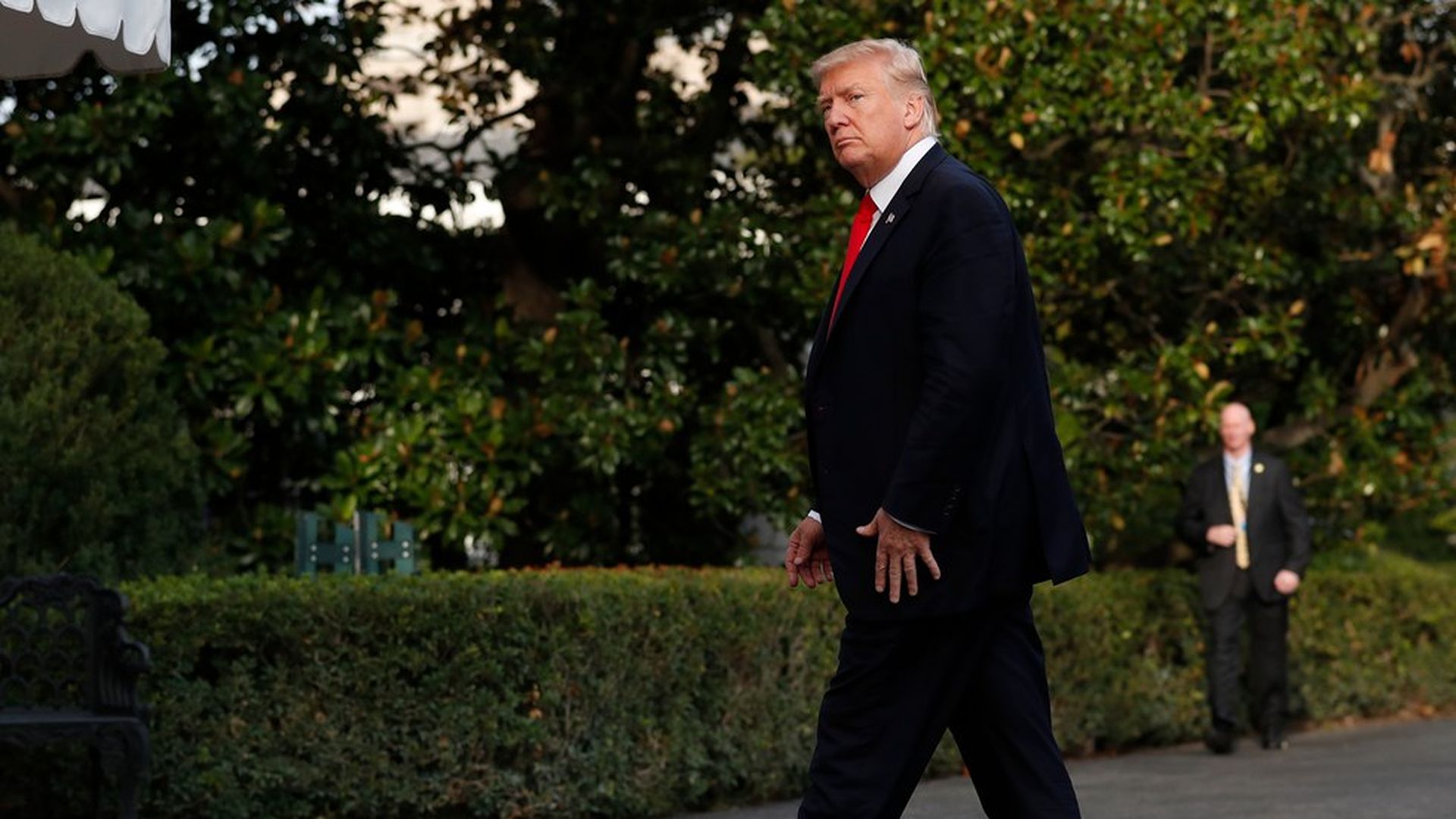 President Trump has personally interviewed at least two candidates to fill the open U.S. attorney vacancies in New York, reports Politico: Geoffrey Berman for the U.S. attorney post in the Southern District of New York, and Ed McNally for the Eastern District of New York.
The interviews are unusual for a president, and have raised concerns among critics of potential conflicts of interest, as U.S. attorneys are supposed to operate independently from the president. Matthew Miller, former Department of Justice spokesman under the Obama administration said Thursday that Obama never interviewed a U.S. attorney candidate during his two terms.
The White House's defense: "These are individuals that the president nominates and the Senate confirms under Article II of the Constitution," a WH official told Politico. "We realize Senate Democrats would like to reduce this President's constitutional powers. But he and other presidents before him and after may talk to individuals nominated to positions within the executive branch." Preet Bharara, the former U.S. attorney in the Southern District of New York who was fired in March, tweeted Wednesday: "It is neither normal nor advisable for Trump to personally interview candidates for U.S. Attorney positions, especially the one in Manhattan." And this isn't the first time Trump has done this. Politico points to Senate Judiciary documents that reveal Trump met with Jessie Liu, the candidate for U.S. attorney in the District of Columbia, earlier this year. That meeting raised questions from Democrats in particular, though she was later confirmed. "For him to be interviewing candidates for that prosecutor who may in turn consider whether to bring indictments involving him and his administration seems to smack of political interference," Sen. Richard Blumenthal (D-Conn.) told Politico.
Go deeper