Trump in South Korea: Itinerary and photos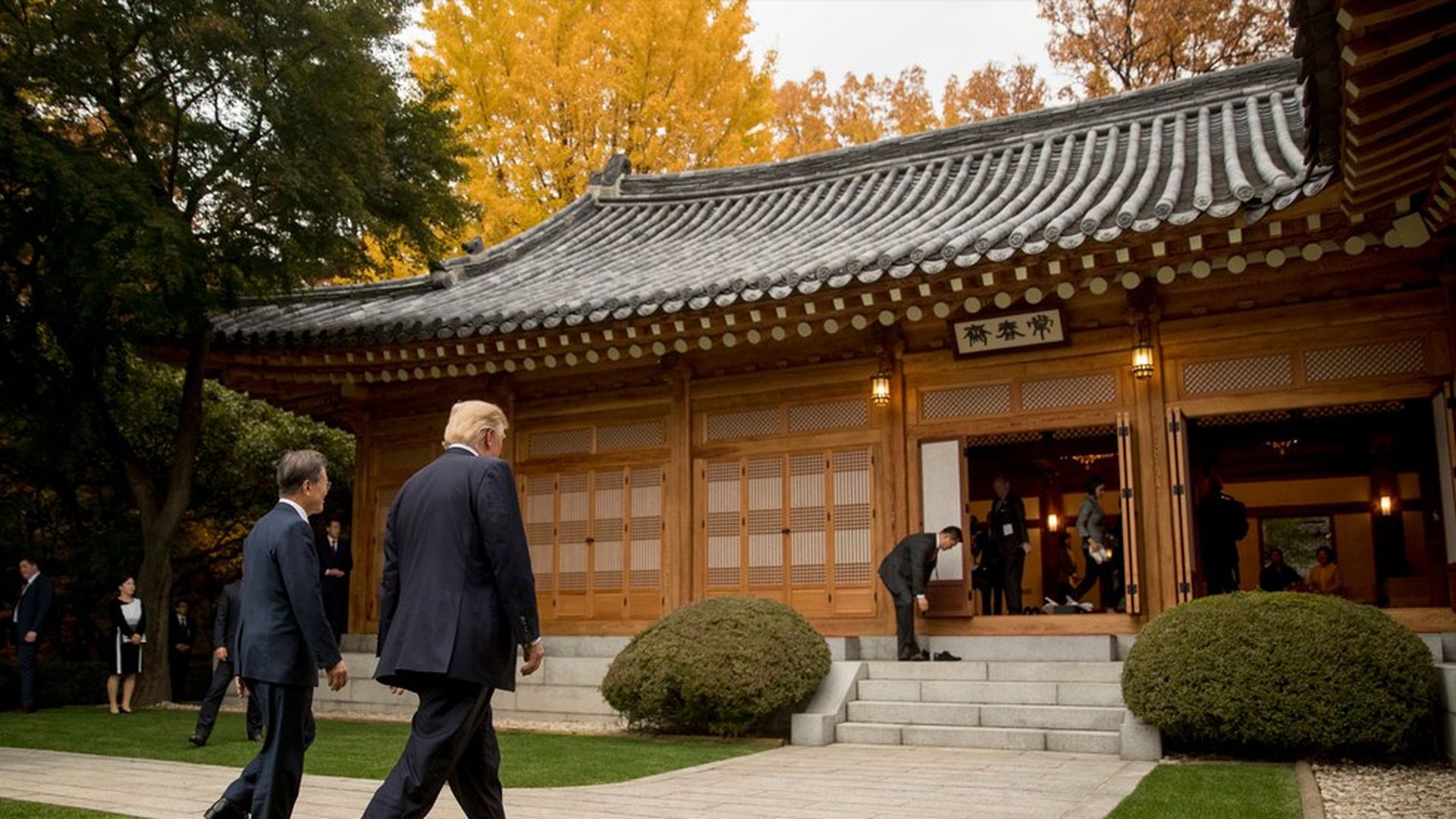 President Trump arrived in South Korea today on the next leg of his Asia trip. He'll first visit Camp Humphreys, one of the largest U.S. military installations in Asia, to meet with American and South Korean troops. He'll then head to Seoul's presidential complex, the Blue House, to meet with South Korean President Moon Jae-in for a variety of welcome ceremonies and working meetings, including a joint press conference, before settling in for a state dinner this evening.
Go deeper: Trump's full itinerary in Asia.
Catch up: Photos of Trump's past few days in Japan.
Trump touched down at Osan Air Base this morning with First Lady Melania Trump: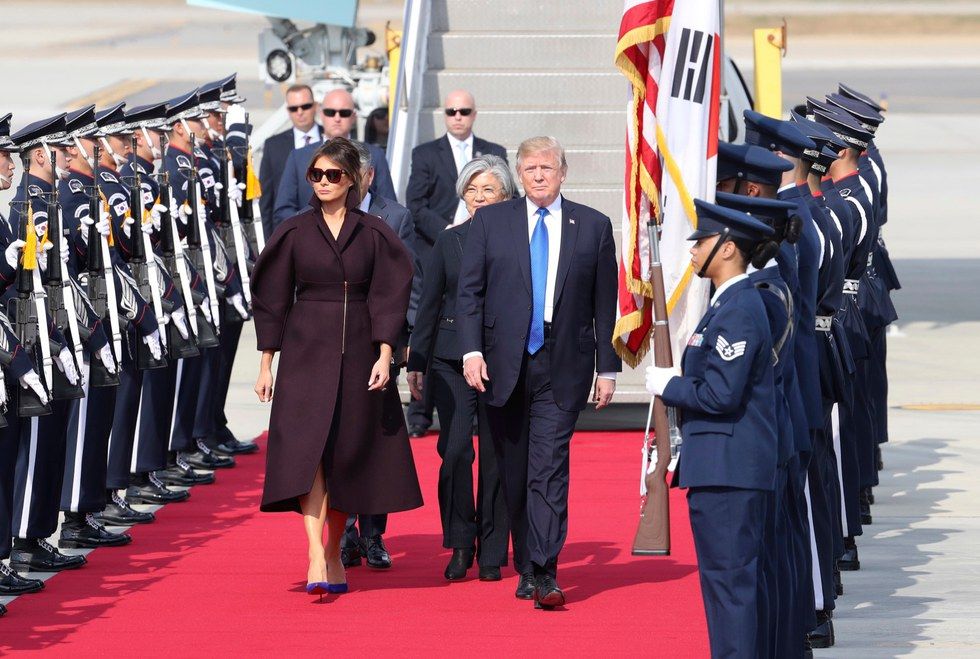 Trump then met up with South Korean President Moon Jae-in to have lunch with American and South Korean troops at Camp Humphreys. Moon is hoping to foster a better relationship with Trump, who has grown close to Japanese Prime Minister Shinzo Abe, over the course of the visit.
Trump met with members of the American command on the Korean Peninsula with Secretary of State Rex Tillerson in tow: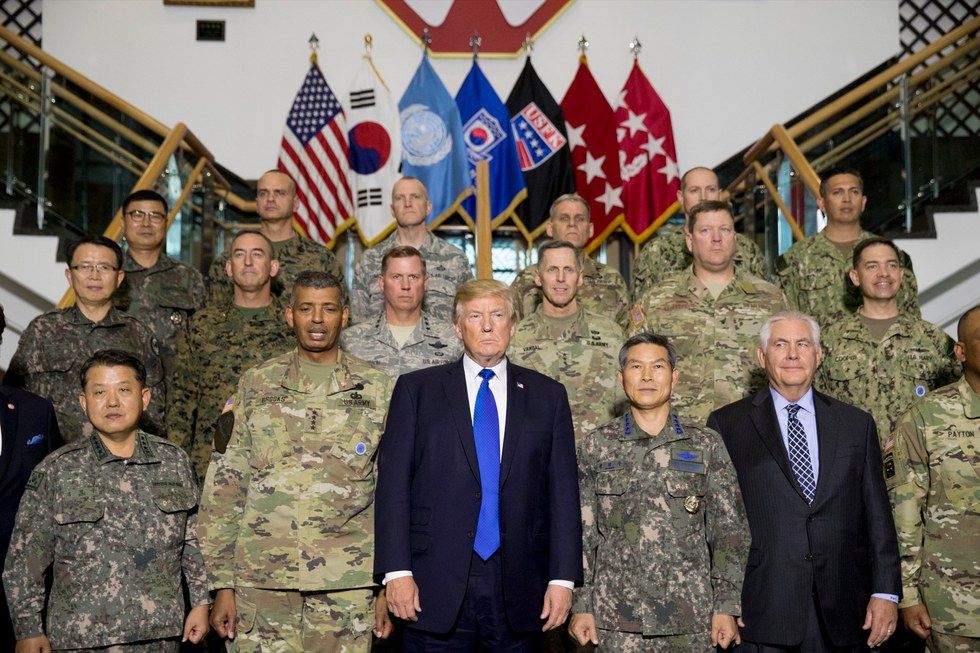 POTUS then traveled to Seoul, where he and President Moon took part in a traditional welcoming ceremony at the Blue House: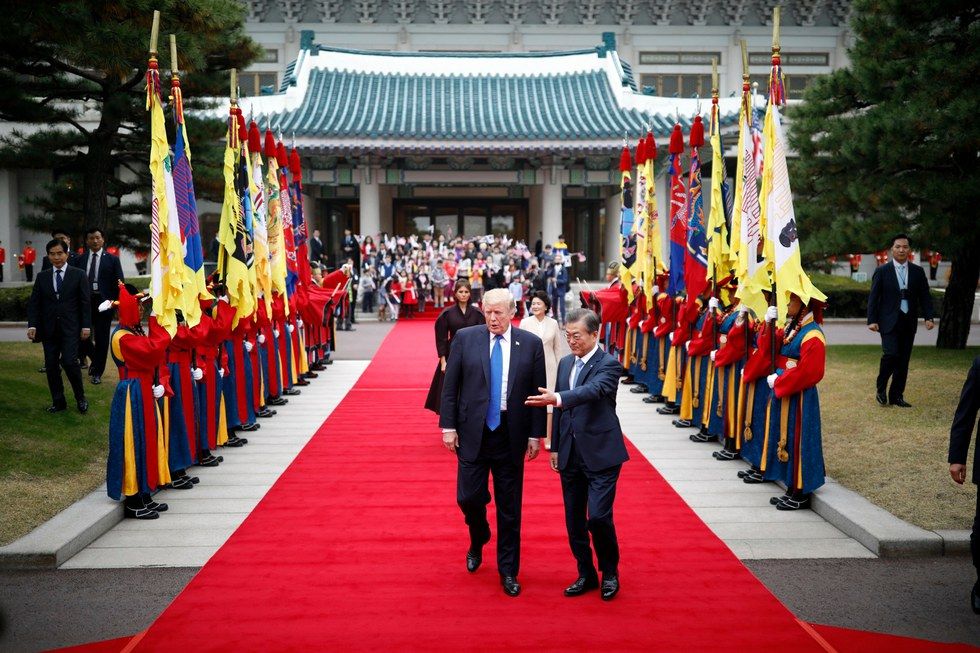 As a part of their welcome, Trump and Melania signed a guestbook at the Blue House: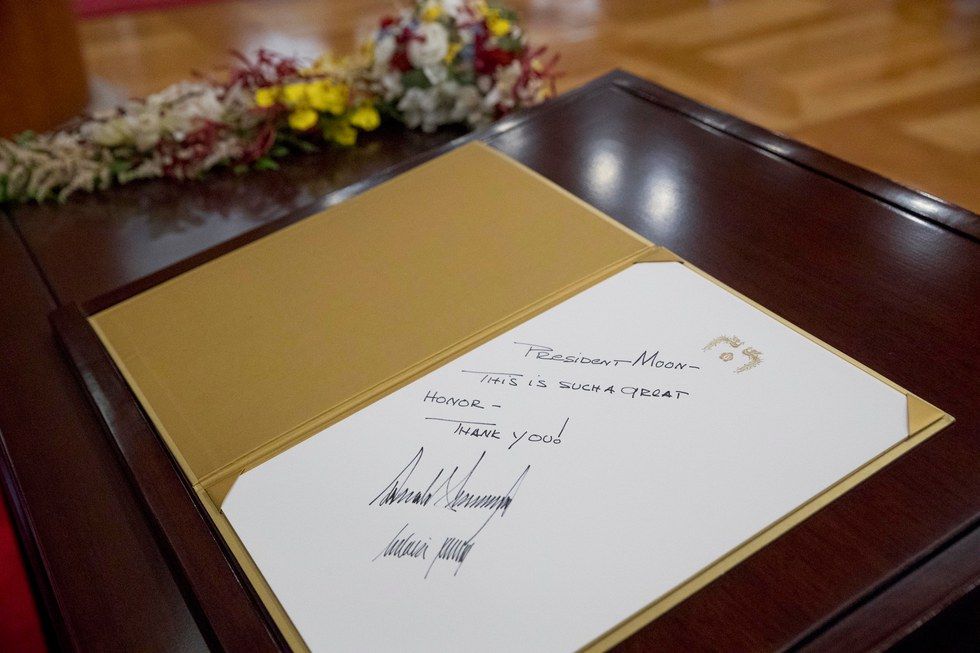 Meanwhile, Melania broke off to meet middle schoolers taking part in the Girls Play 2 initiative, a public outreach program ahead of next year's 2018 Winter Olympics in South Korea: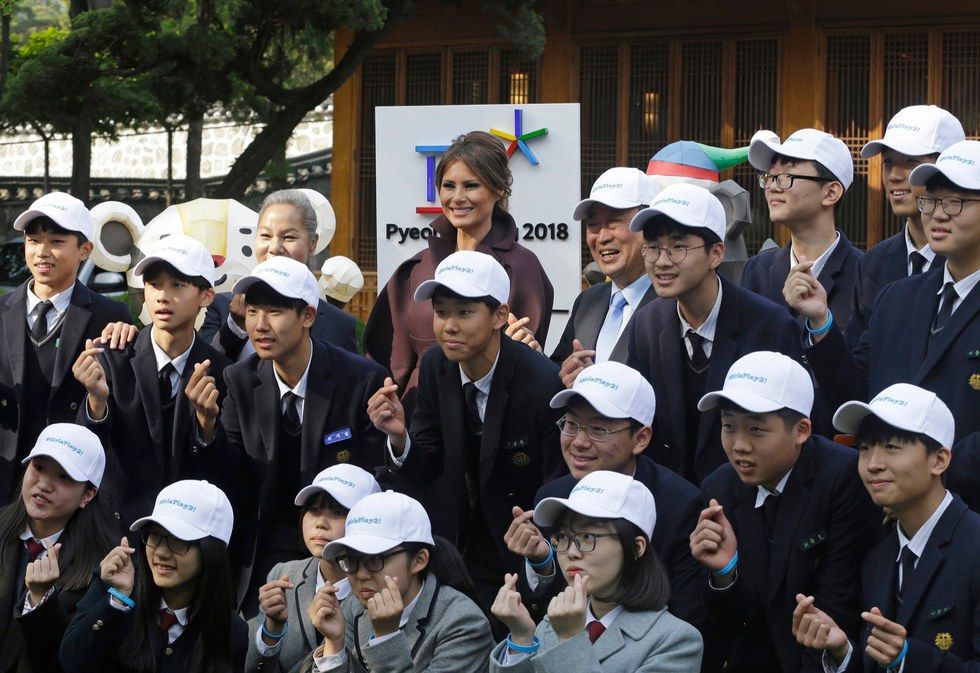 After a series of bilateral working meetings, Trump and Moon took a friendship walk through the gardens of the Blue House: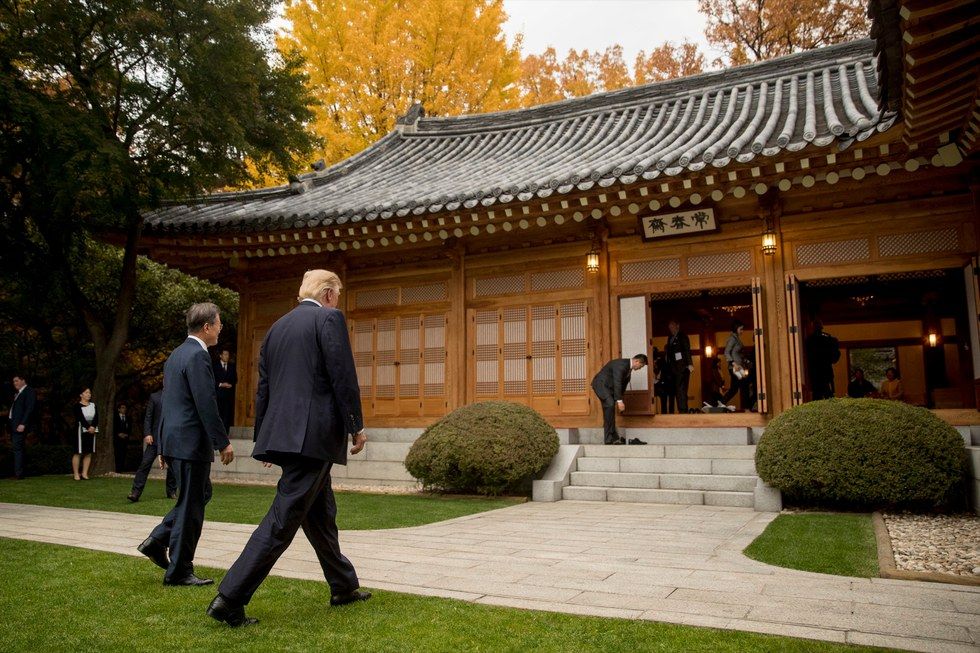 The two presidents then took part in a joint press conference that was largely focused on North Korea. Trump largely softened his usually harsh rhetoric on the oppressive regime: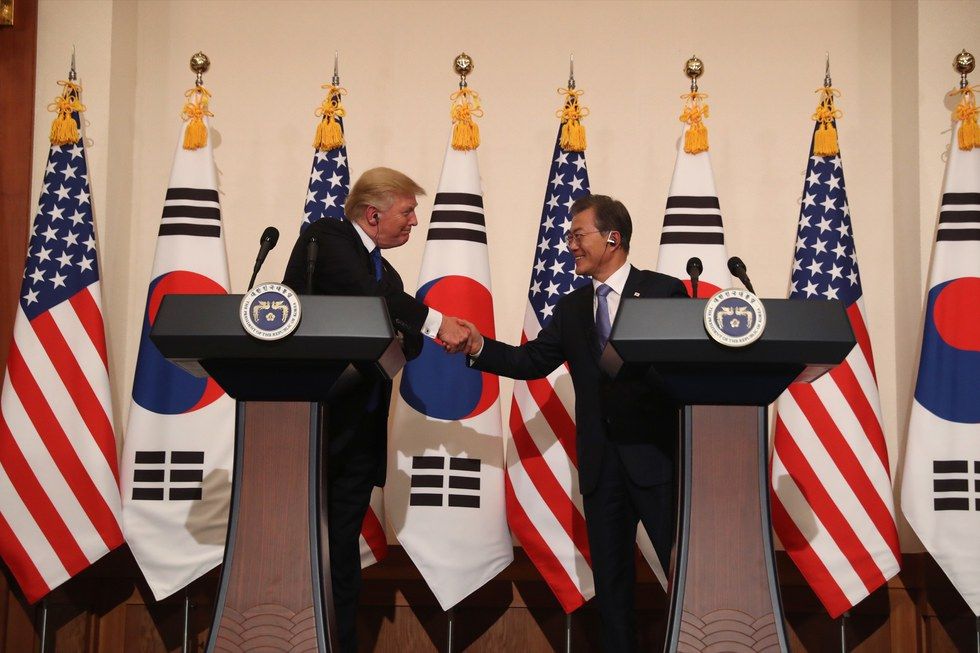 Finally, Trump took part in a state dinner at the Blue House hosted by President Moon, where he teased "an exciting day tomorrow for many reasons that people will find out."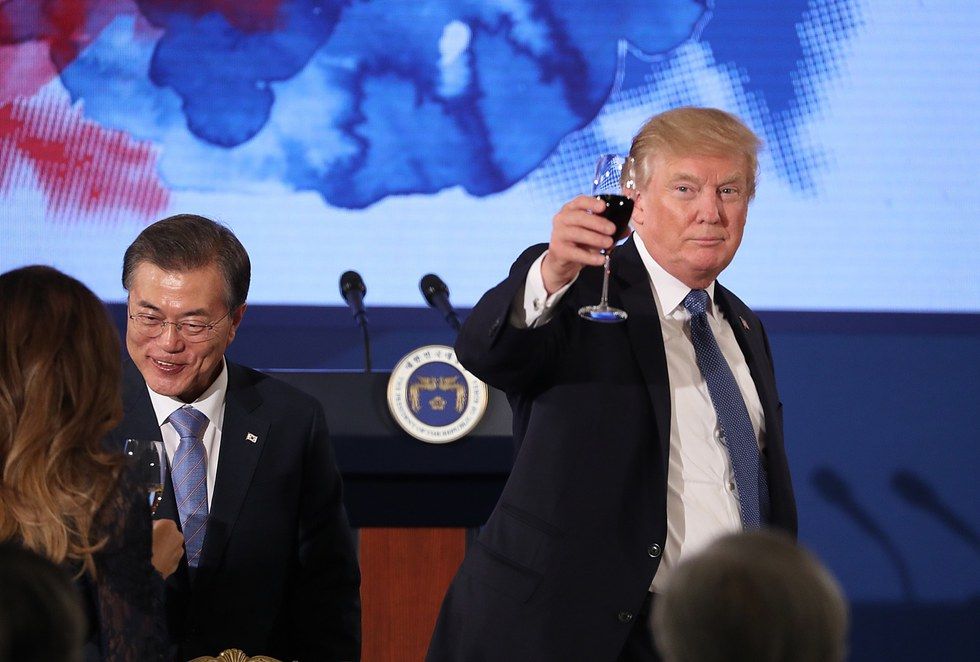 Go deeper