Trump in South Korea and China: Itinerary and photos
President Trump kicked off the day in South Korea, attempting to make a surprise visit to the DMZ overlooking North Korea, which was turned back due to weather. He then gave a speech to South Korea's National Assembly before departing for Beijing. On the ground in China — the third country of his five-country trip — Trump met Chinese President Xi Jinping at the Forbidden City, where they took in a traditional Chinese opera before dinner.
Go deeper on Trump's trip: Yesterday in South Korea... His time in Japan... The full itinerary for Trump's trip.
Wednesday kicked off with an attempted visit to the DMZ, the heavily fortified military zone between North Korea and South Korea, that was halted due to bad weather. Press Secretary Sarah Sanders kept the press pool informed as they waited: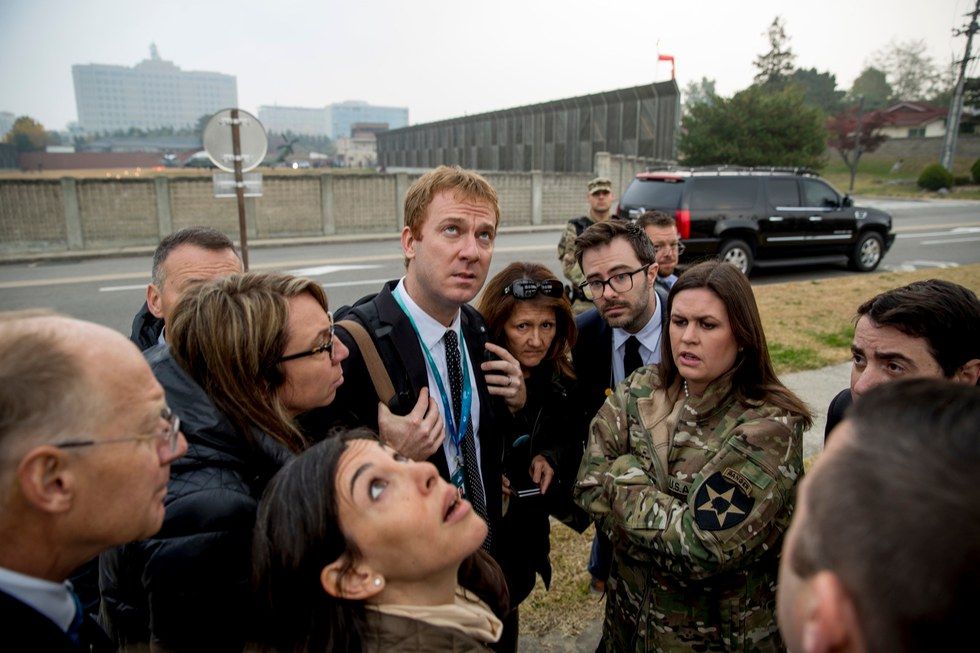 After a no-go on the DMZ, Trump headed to the National Assembly in Seoul, where he told South Korean lawmakers that peace with North Korea was possible — but only if the regime gave up its nuclear ambitions: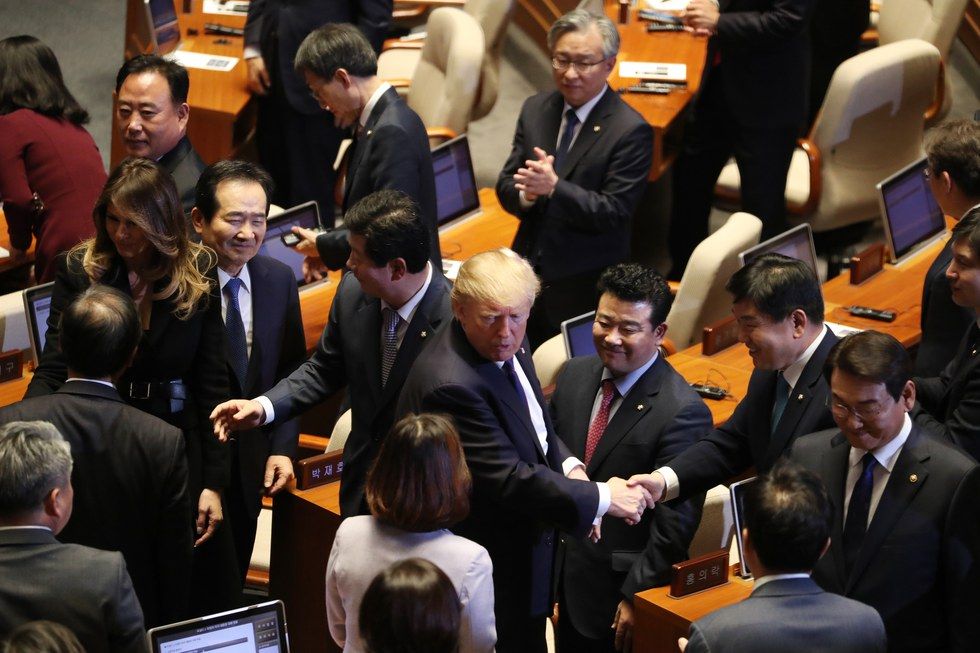 The Trumps then took part in a wreath laying at Seoul National Cemetery, which is reserved for South Korean veterans:
The president then departed South Korea for Beijing, China: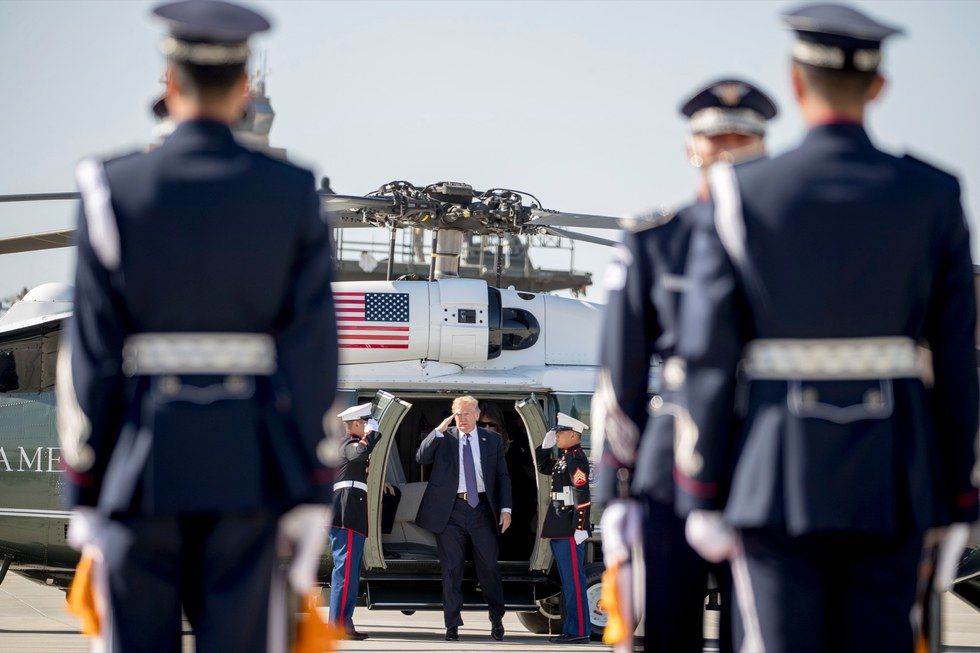 Air Force One then made its way to Beijing, where Trump was welcomed by an extensive entourage: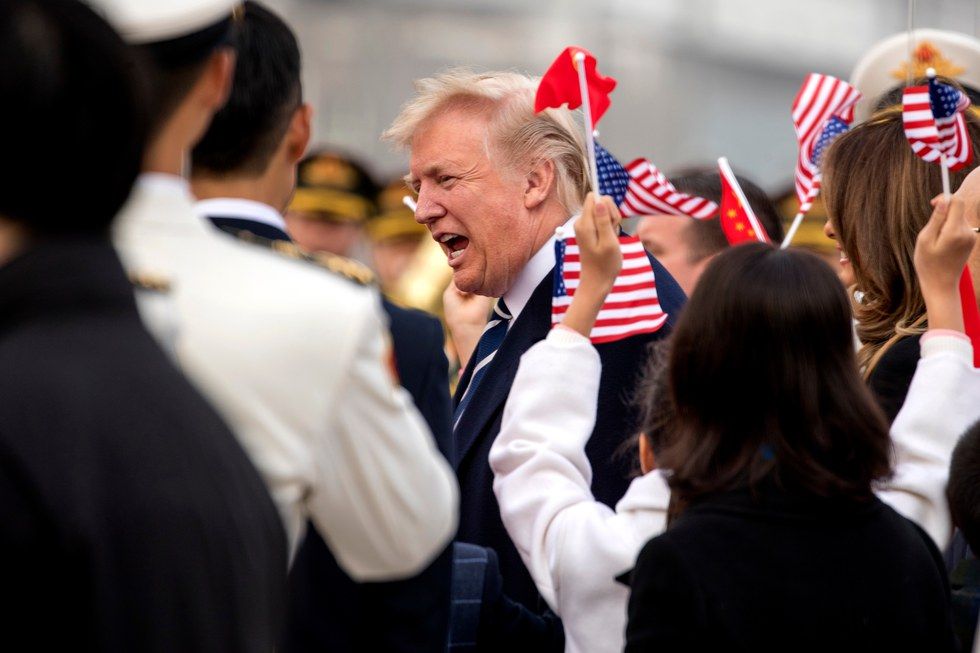 The Trumps headed to the Forbidden Palace, the Chinese imperial palace site home to multiple dynasties over hundreds of years, where they were greeted by Chinese President Xi Jinping: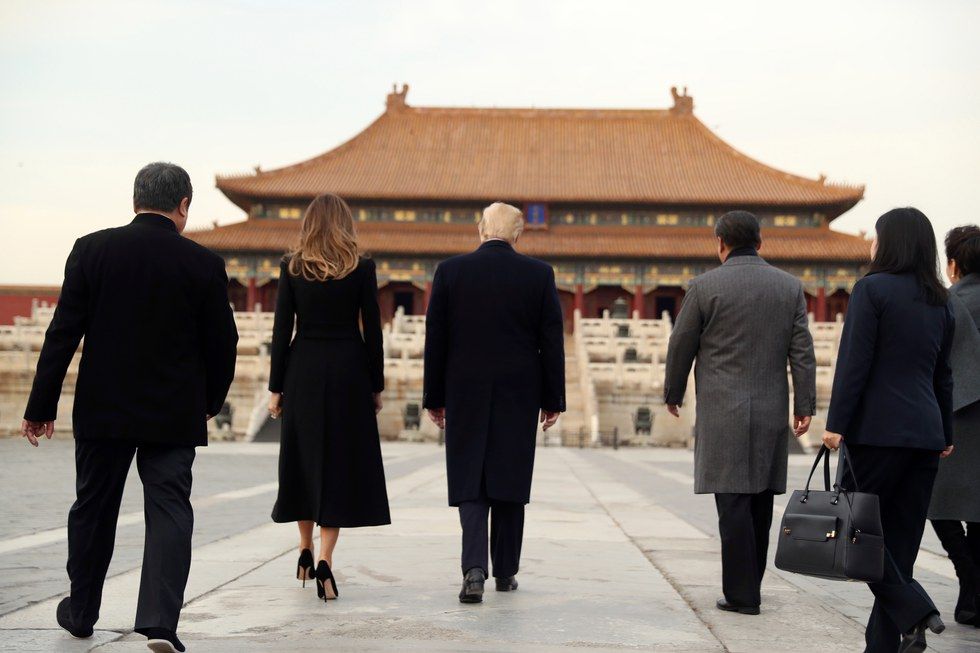 The Trumps and Xis then took in a traditional Chinese opera performance at the Forbidden City: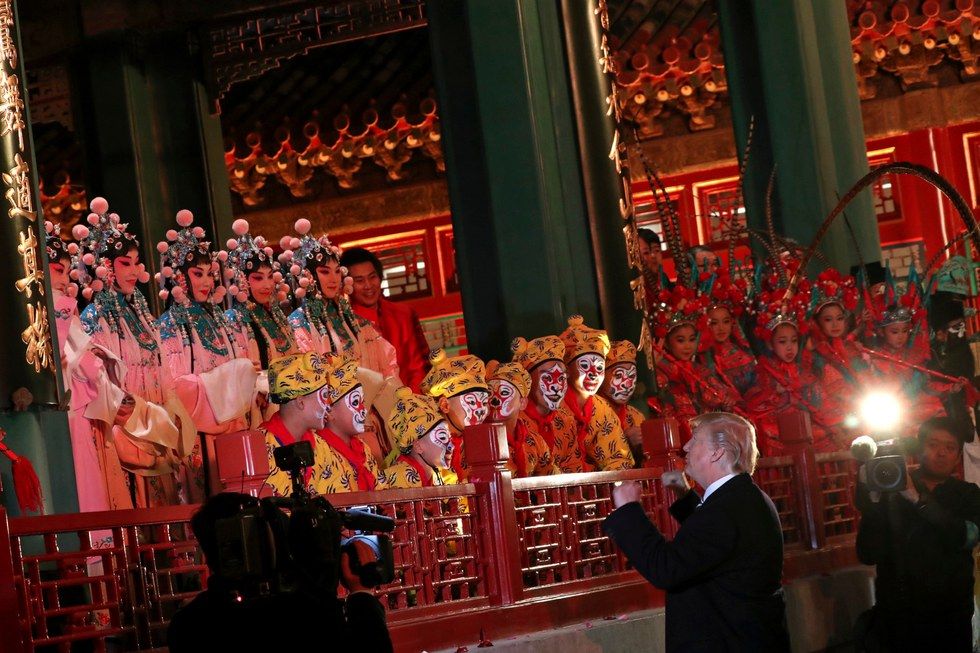 Go deeper