Trump in Poland: Obama "did nothing" on Russian meddling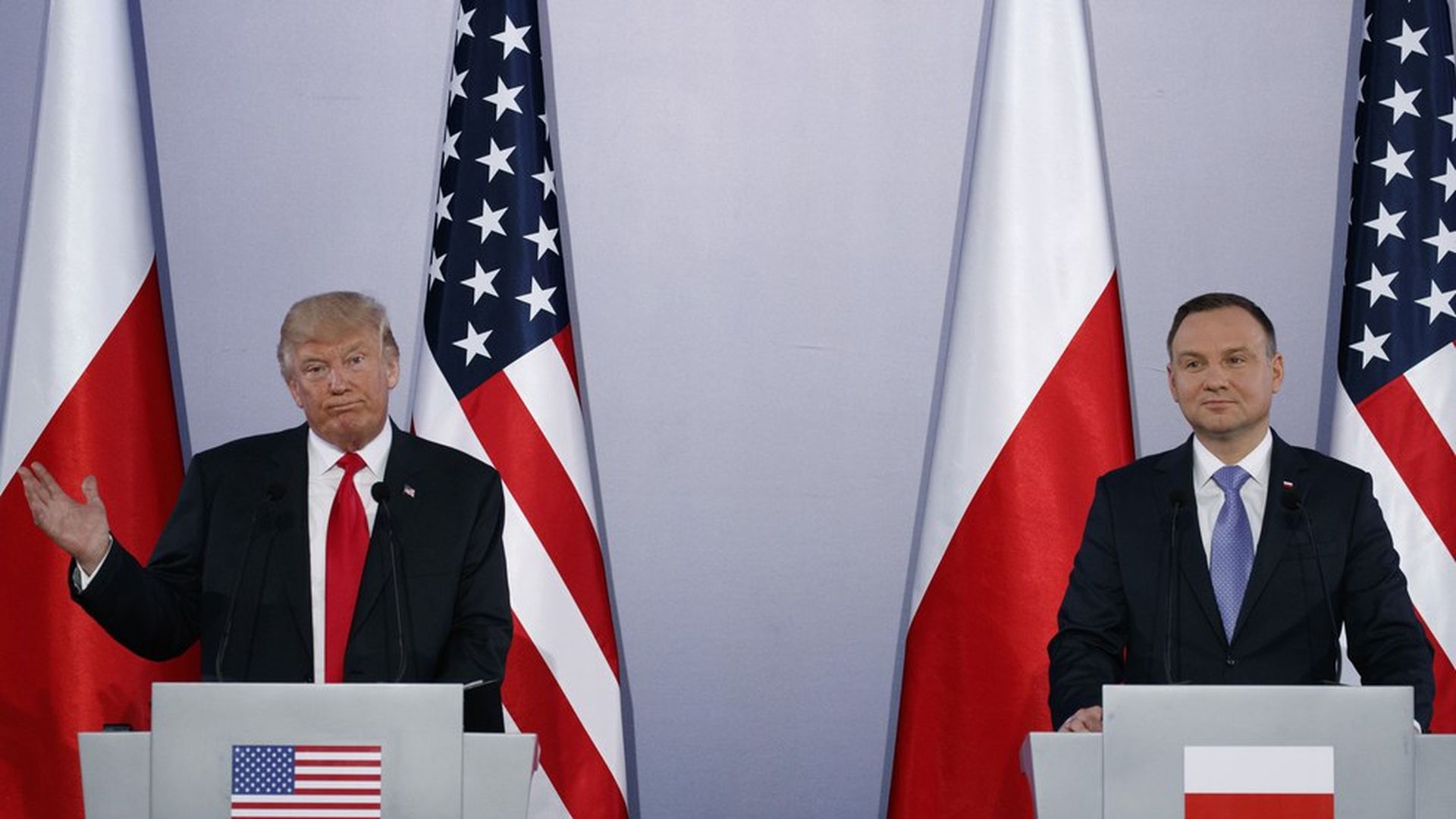 Trump in Warsaw this morning, at the first overseas press conference of his presidency, per AP:
"Trump says he agrees that Russia meddled in the 2016 presidential election, but he is repeating his assertion that he believes 'other countries' may have done the same ... 'nobody really knows for sure.' He was speaking a day ahead of his first face-to-face meeting with Russian President Vladimir Putin."
"Trump said people say Obama 'choked' but he believes Obama purposely 'did nothing' because he thought Democrat Hillary Clinton would win the election."
Go deeper