Trump in China: Itinerary and photos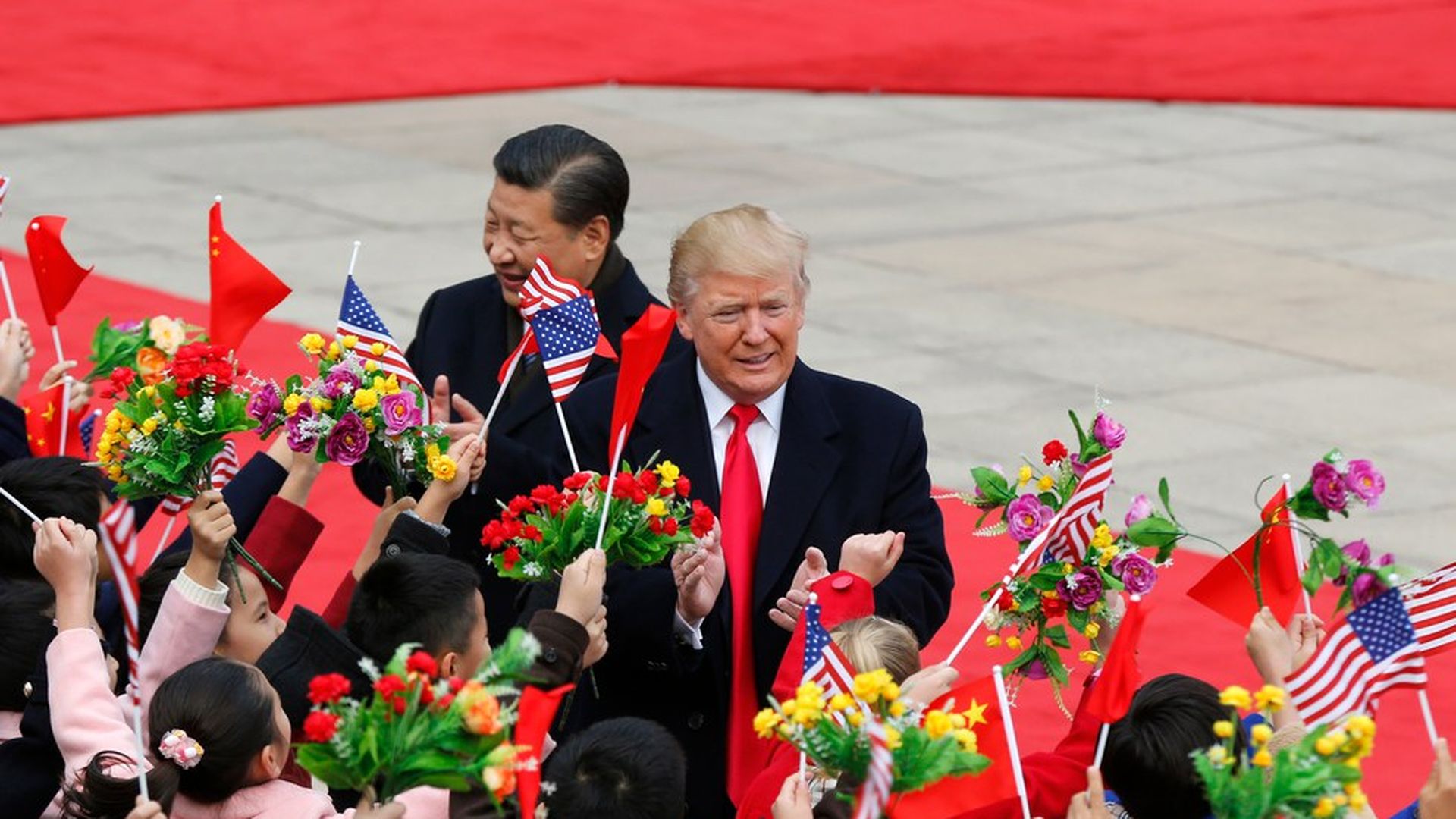 President Trump's second day in China kicked off with an elaborate welcome ceremony with Chinese President Xi Jinping at Beijing's Great Hall of the People on Tiananmen Square. After that, it was down to work as Trump took part in bilateral meetings and business events with his Chinese counterpart before taking the stage for a joint press conference that didn't feature any questions from the press. POTUS then met Chinese Premier Li Keqiang, effectively the country's prime minister, and took part in a meet and greet with First Lady Melania Trump at the U.S. embassy. The day ended with a Chinese state dinner.
Go deeper: What to expect from the rest of Trump's trip.
On the western edge of Tiananmen Square, President Xi formally welcomed President Trump to Beijing with a massive welcome ceremony at the Great Hall of the People: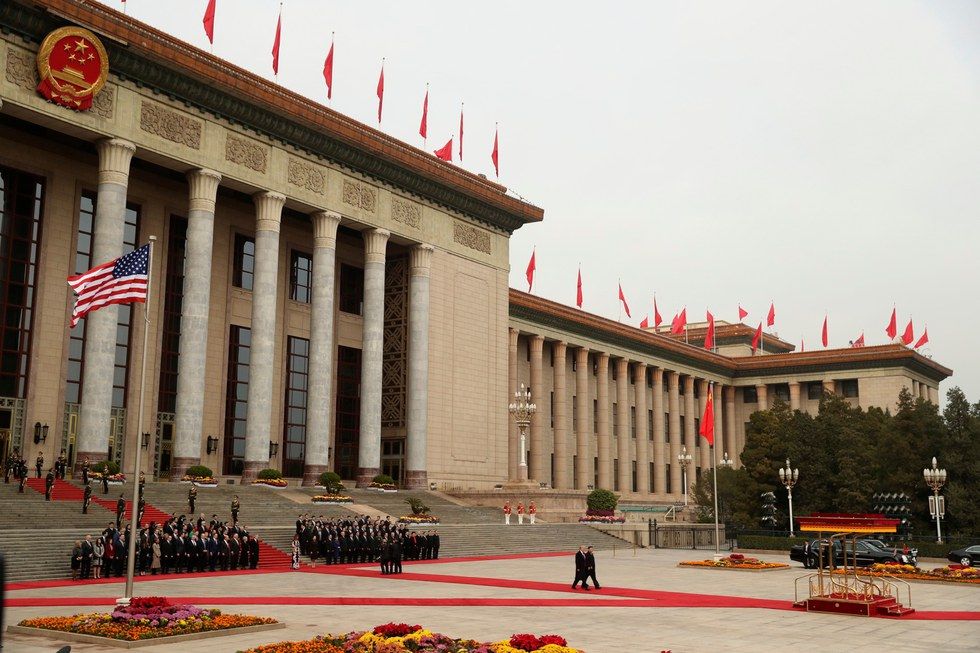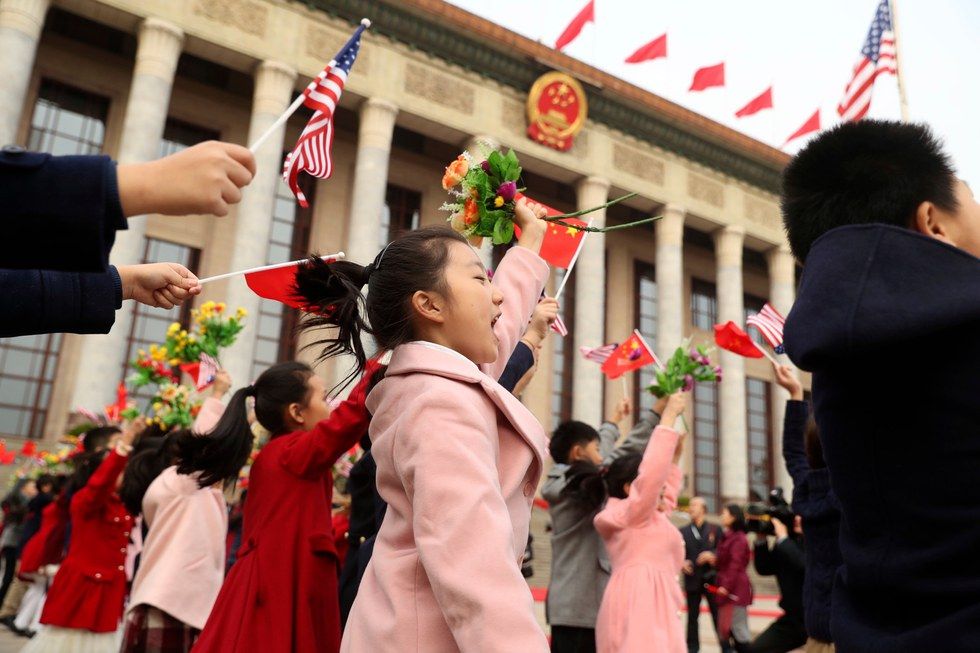 The delegations then entered the building to take part in bilateral meetings: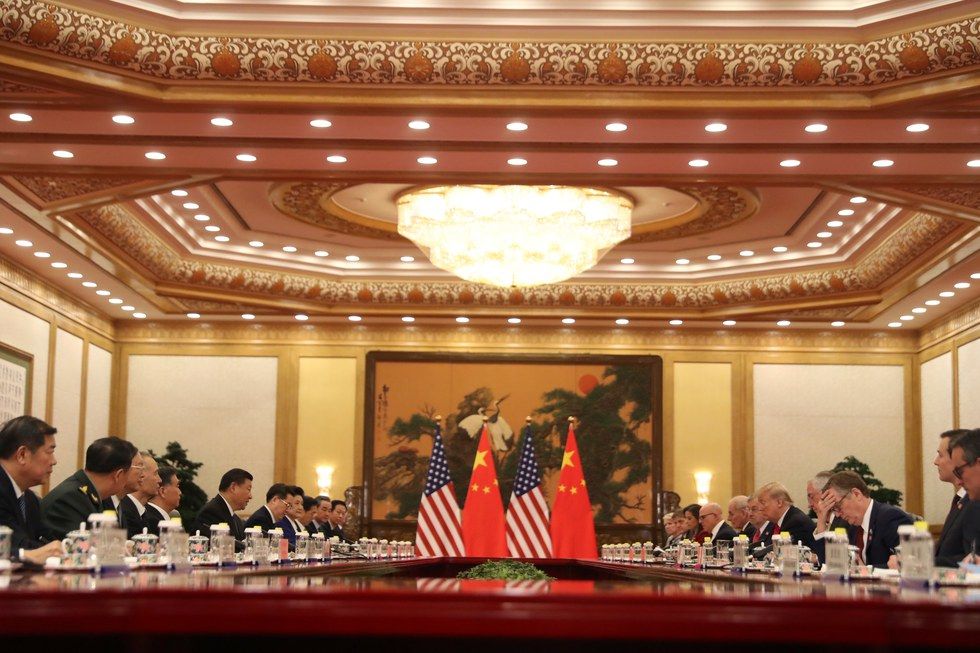 Presidents Trump and Xi then talked business between the United States and China at a public event: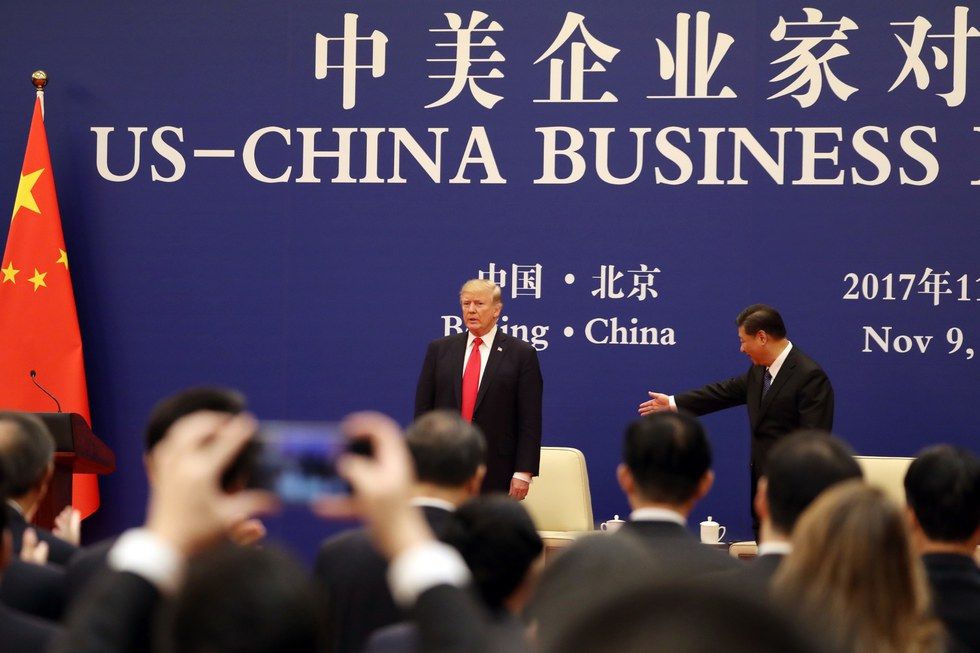 Presidents Trump and Xi then took part in a joint press conference, which notably did not feature any questions from the press — a rollback from changes instituted under the Obama administration during events in China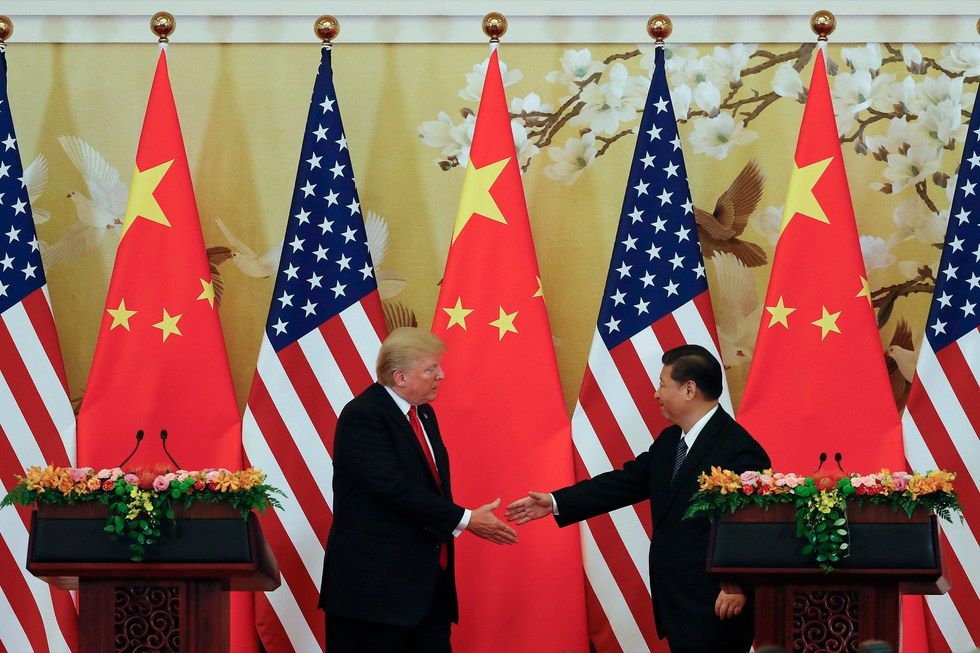 Meanwhile, First Lady Melania Trump headed to a Beijing primary school with Chinese First Lady Peng Liyuan to view classes and greet schoolchildren: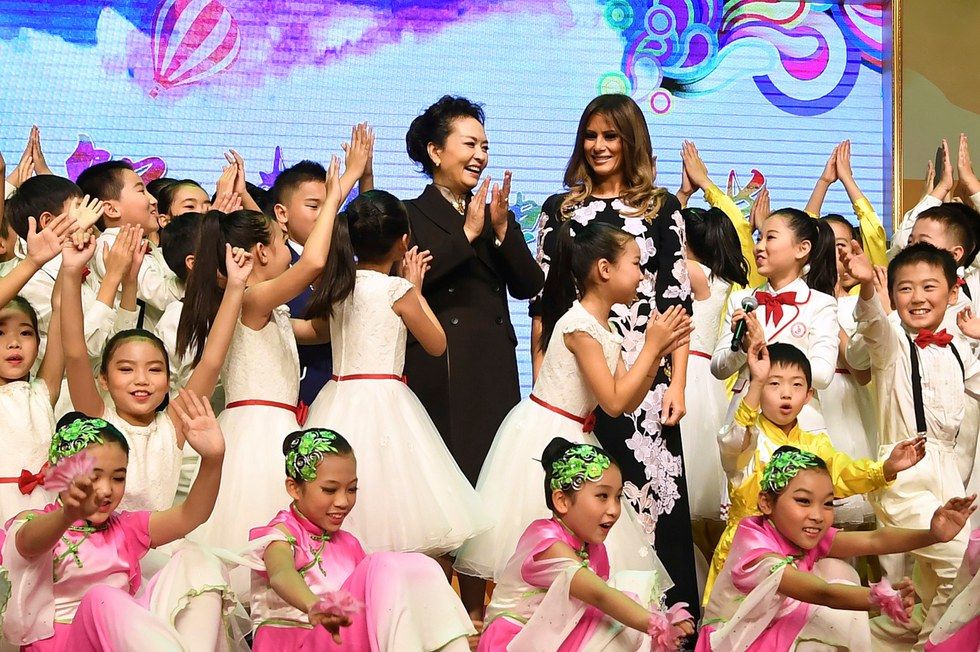 Trump then met with Chinese Premier Li Keqiang, continuing his visits with top Chinese officials: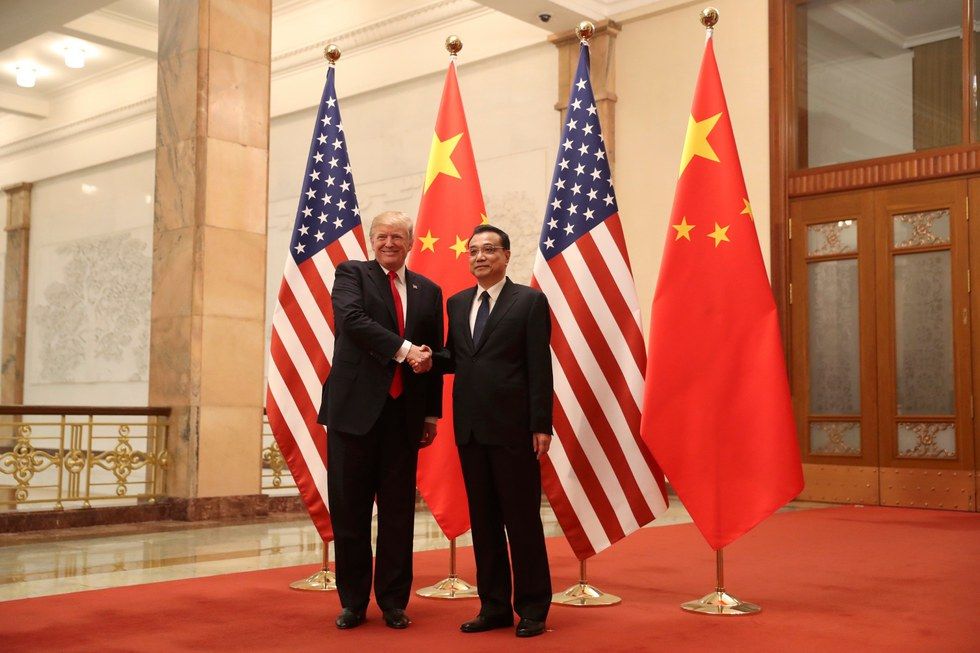 Presidents Trump and Xi and their wives then took a short break before reconvening for a state dinner: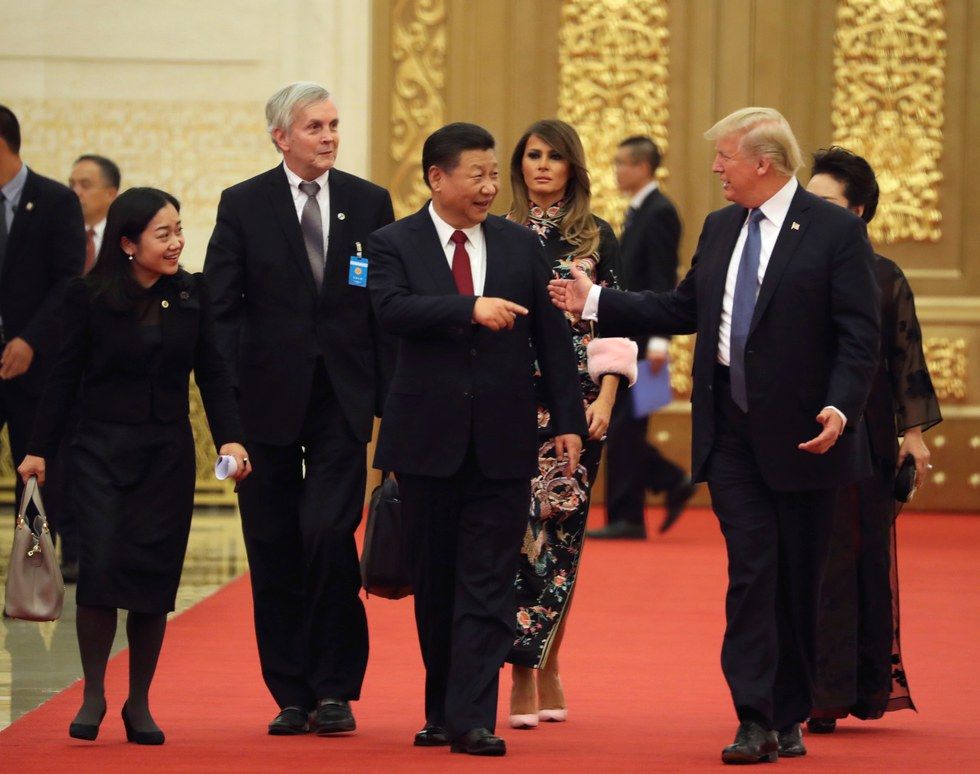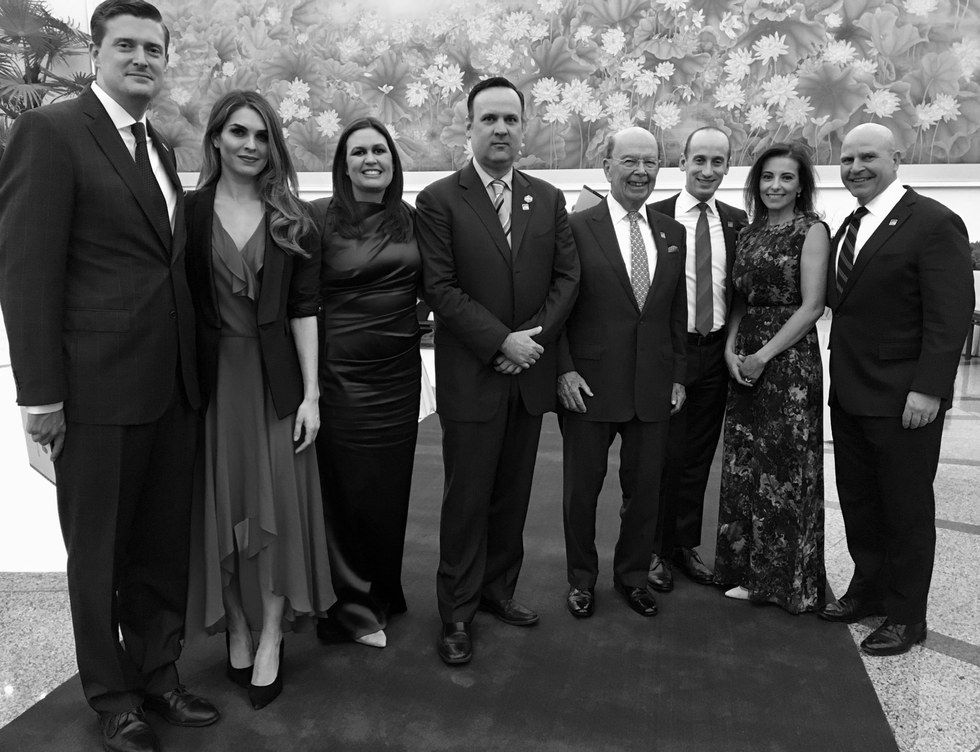 Go deeper