Trump: "I said [NATO] was obsolete, it's no longer obsolete"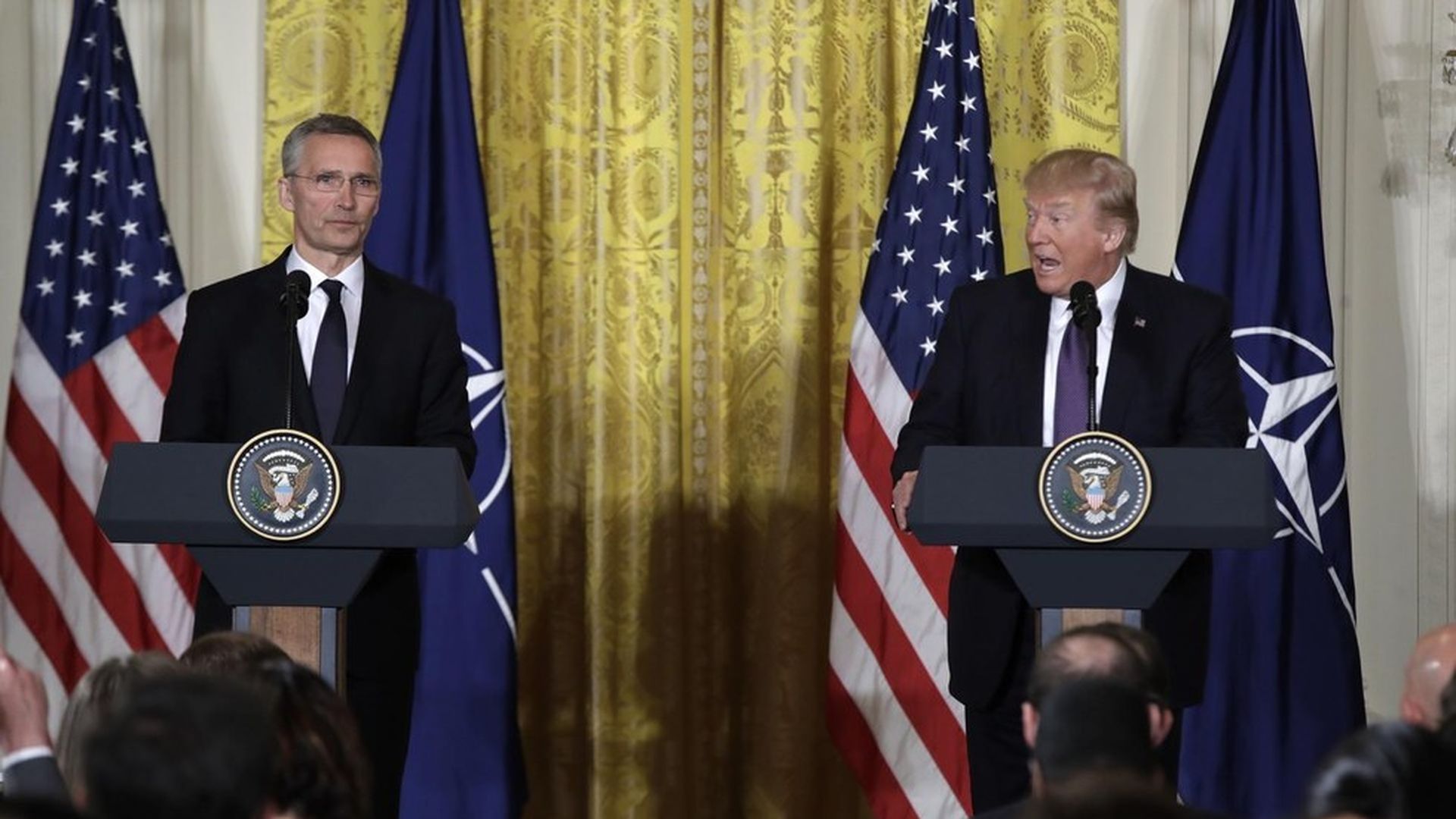 During his joint press conference with NATO Secretary-General Jens Stoltenberg in the White House's East Room, President Trump walked back some of his campaign trail rhetoric against the military alliance, saying "I said [NATO] was obsolete. It's no longer obsolete."
Some other news: Trump announced National Security Advisor H.R. McMaster will head to Afghanistan to consult with Afghan and NATO commanders on the ground.
Trump
On Russia: "We might be at an all time low with Russia."
On the state of the world: "I would love to be able to get along with everybody. The world is a mess — by the time I'm finished, it's going to be a lot better place to live in because, right now, it's nasty."
On Syria: "When you get into those gasses in that form, it's vicious, it's violent...There can't be a worse sight and it shouldn't be allowed. That's a butcher, that's a butcher. I have absolutely no doubt that we did the right thing."
Stoltenberg
On managing tensions with Russia: "The message from NATO is that what we do is proportionate. It's defensive. We don't want a Cold war. We don't want a new arms race."
On NATO members increasing their defense spending: "The very strong and clear message from President Trump has been very helpful…a 3.8% real increase in spending is a significant step in right direction."
Go deeper