Trump honors fallen police officers at Capitol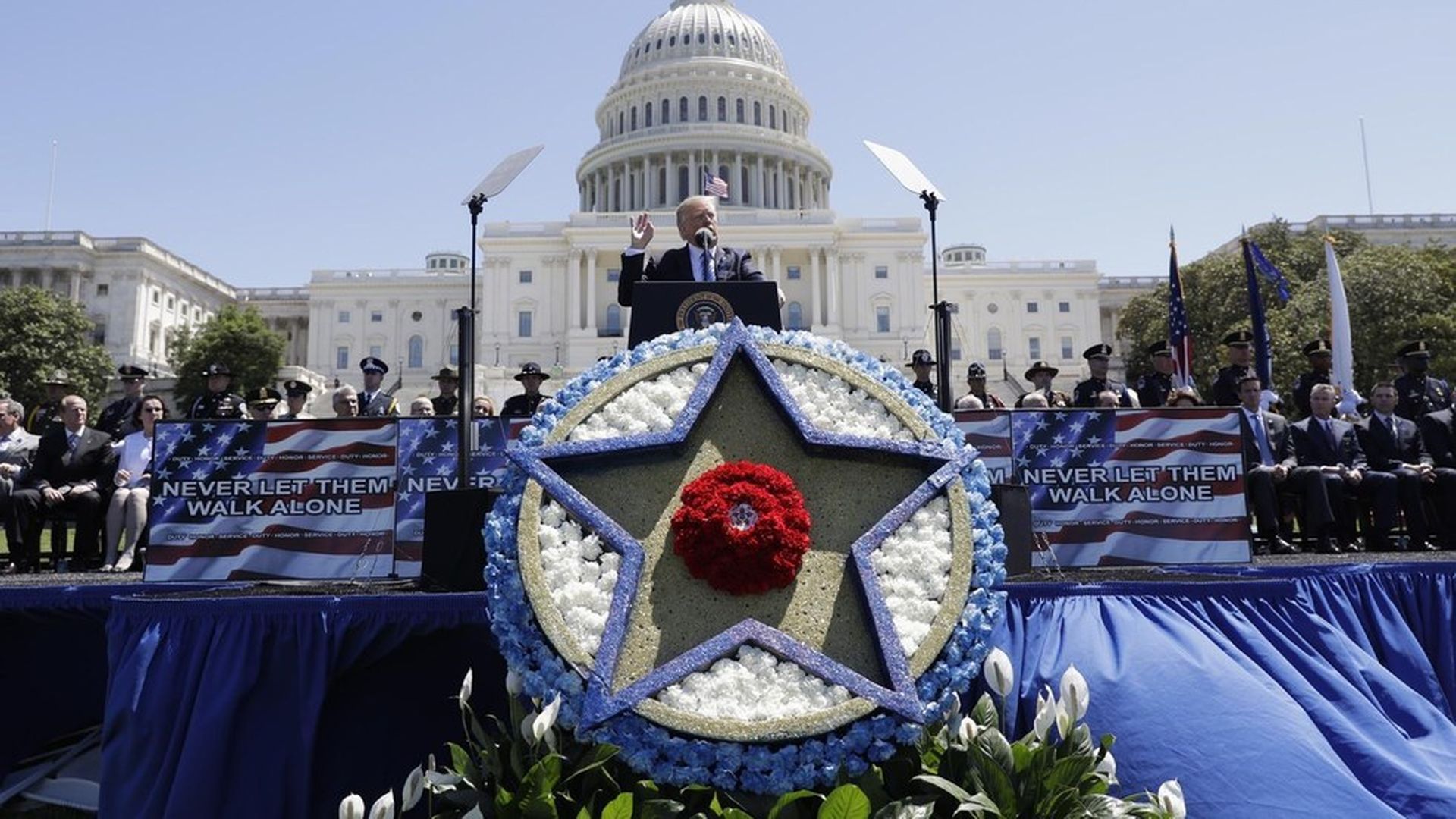 President Trump and Vice President Pence spoke at the National Peace Officers' Memorial Service at the Capitol this morning, where Trump told the assembled law enforcement members and their families that they "will always find an open door to the White House."
His promise: "I will make it the personal priority of my administration to ensure that police are finally treated fairly and with honor and respect that they deserve."
On attacks on police: "Every drop of blood spilled from our heroes in blue is a wound inflicted upon the entire country."
Some color: Trump tossed a white "USA" hat into the crowd for the son of a fallen police officer.
Go deeper