Trump: Goal is for "no one" to be hurt by repeal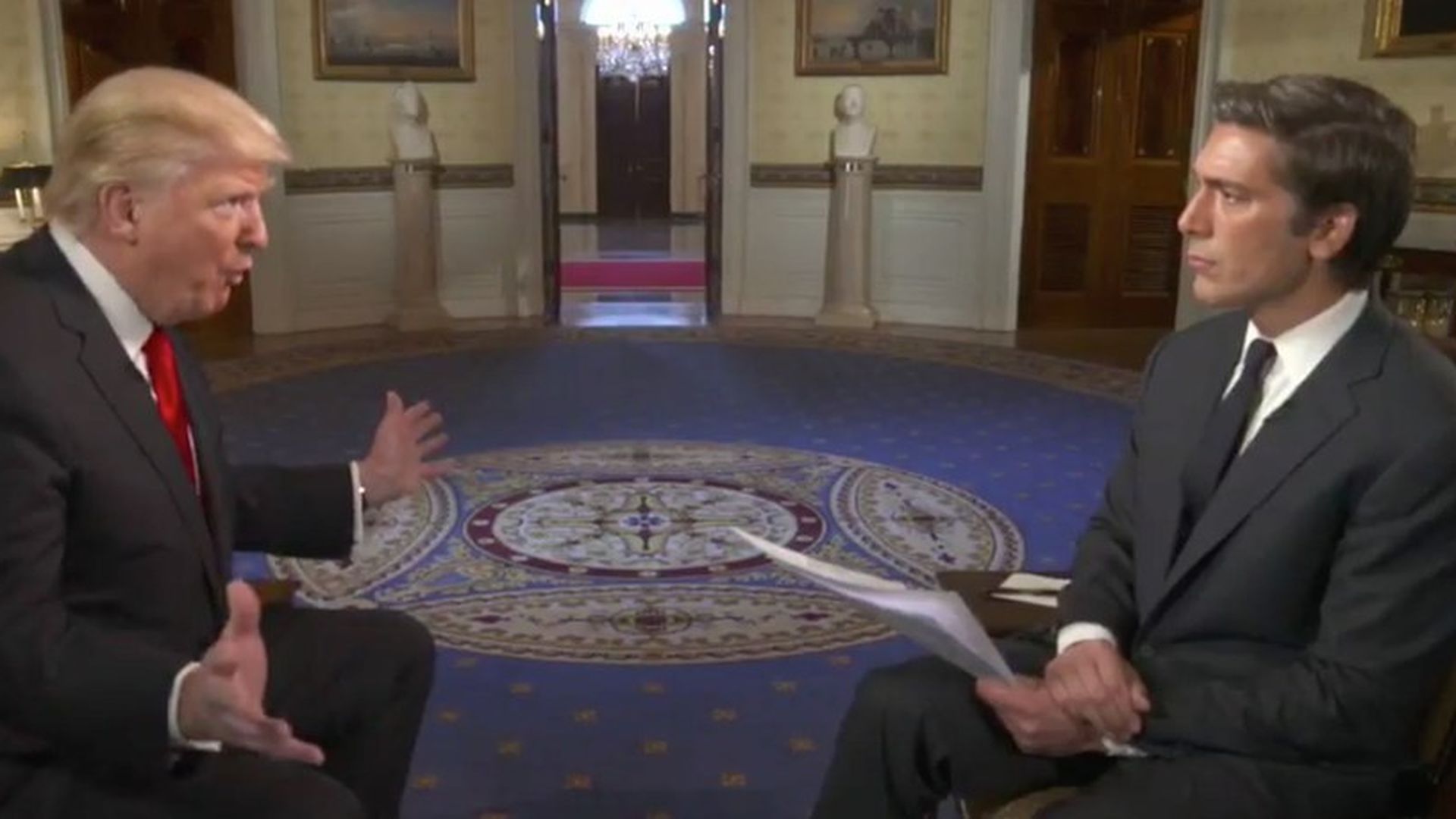 President Trump told ABC News last night that he wants to make sure "no one" loses coverage in the repeal and replacement of Obamacare — but he acknowledged he couldn't guarantee it. "Knowing ABC, you'll have this one person on television saying how they were hurt, OK?" Trump said in the interview. "We want no one. We want the answer to be no one."
"Here's what I can assure you: We are going to have a better plan, much better health care, much better service treatment, a plan where you can have access to the doctor that you want and the plan that you want," Trump said. "We're going to have a much better health care plan at much less money."
Remember the canceled plans? Trump brought them up to remind this audience that even Obamacare caused disruption — though he seemed to think the people whose old, pre-Obamacare plans were canceled in 2013 never got insurance again. "You have millions of people that now aren't insured anymore," Trump said. In reality, many of them got extensions of their old plans and others switched to new ones — and the uninsured rate is now down to a record low of 8.6 percent.
Go deeper