Trump gets personal with new attacks on Morning Joe hosts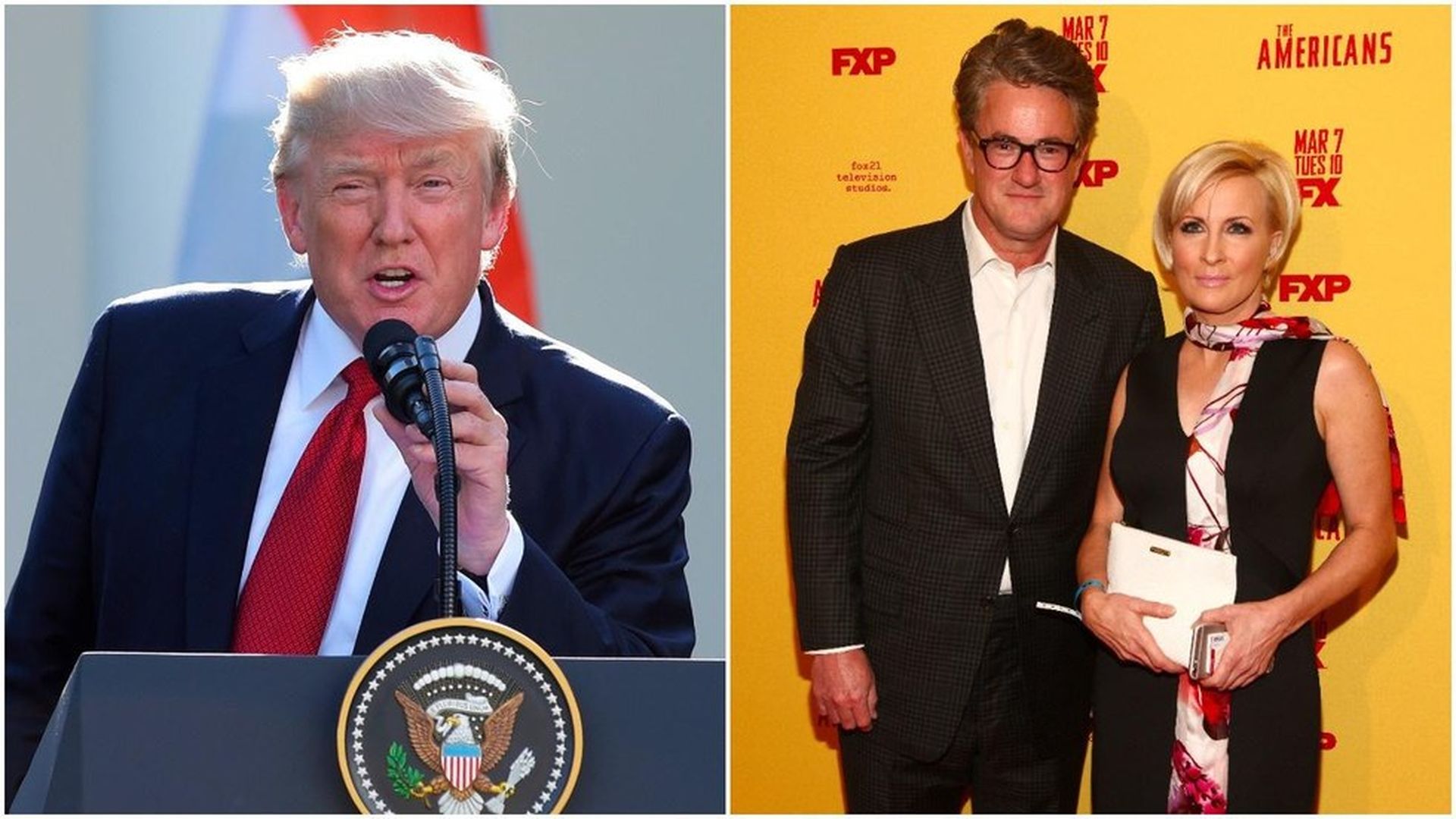 President Trump's Twitter attacks got personal Thursday morning when he went after Morning Joe hosts and engaged couple Joe Scarborough and Mika Brzezinski — his old friends:
"I heard poorly rated @Morning_Joespeaks badly of me (don't watch anymore). Then how come low I.Q. Crazy Mika, along with Psycho Joe, came... to Mar-a-Lago 3 nights in a row around New Year's Eve, and insisted on joining me. She was bleeding badly from a face-lift. I said no!"
Flashback: When Joe and Mika broke the news of their engagement in a Vanity Fair interview last month, they revealed that Trump — over lunch with the couple, as well as Ivanka and Jared Kushner — offered to officiate their wedding, and recommended they hold the ceremony at Mar-a-Lago or the White House. Mika told Vanity Fair, "If it weren't Trump, it might be something to think about."
Go deeper