Trump first POTUS to address NRA in 34 years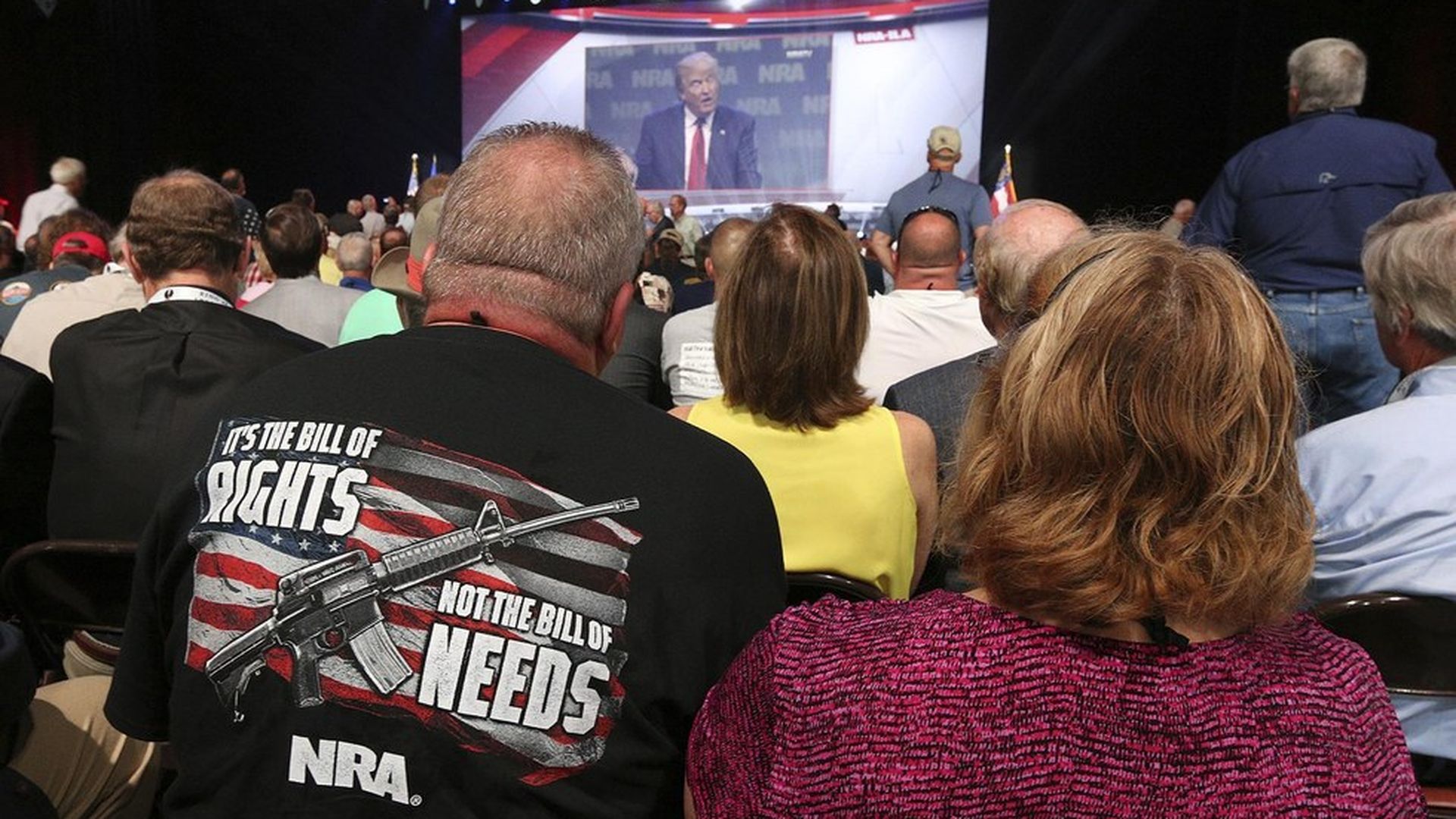 President Trump delivered remarks at the National Rifle Association's annual meeting Friday — the first president to do so since Ronald Reagan in 1983.
Why now: Trump's speech is part of an effort to excite his supporters and convey a sense of accomplishment ahead of his 100-day mark tomorrow.
The irony: Guns are banned from the event.
Quotables:"We have news you've been waiting for: The eight-year assault on second amendment freedoms has come to a crashing end." Later added, "I will never, ever infringe on the right of the people to keep and bear arms.""We will work with you by your side, we will work with the NRA to promote responsible gun ownership, to protect our wonderful hunters and their access to the very beautiful outdoors... you have a true friend and champion in the White House."Georgia election: Trump started his address by stumping for Karen Handel, Republican candidate for the special congressional election in Georgia's sixth district. He reiterated that Dem. candidate Jon Ossoff is for open borders and "lots of crime."
Go deeper