Trump falsely claims ex-presidents didn't call families of fallen soldiers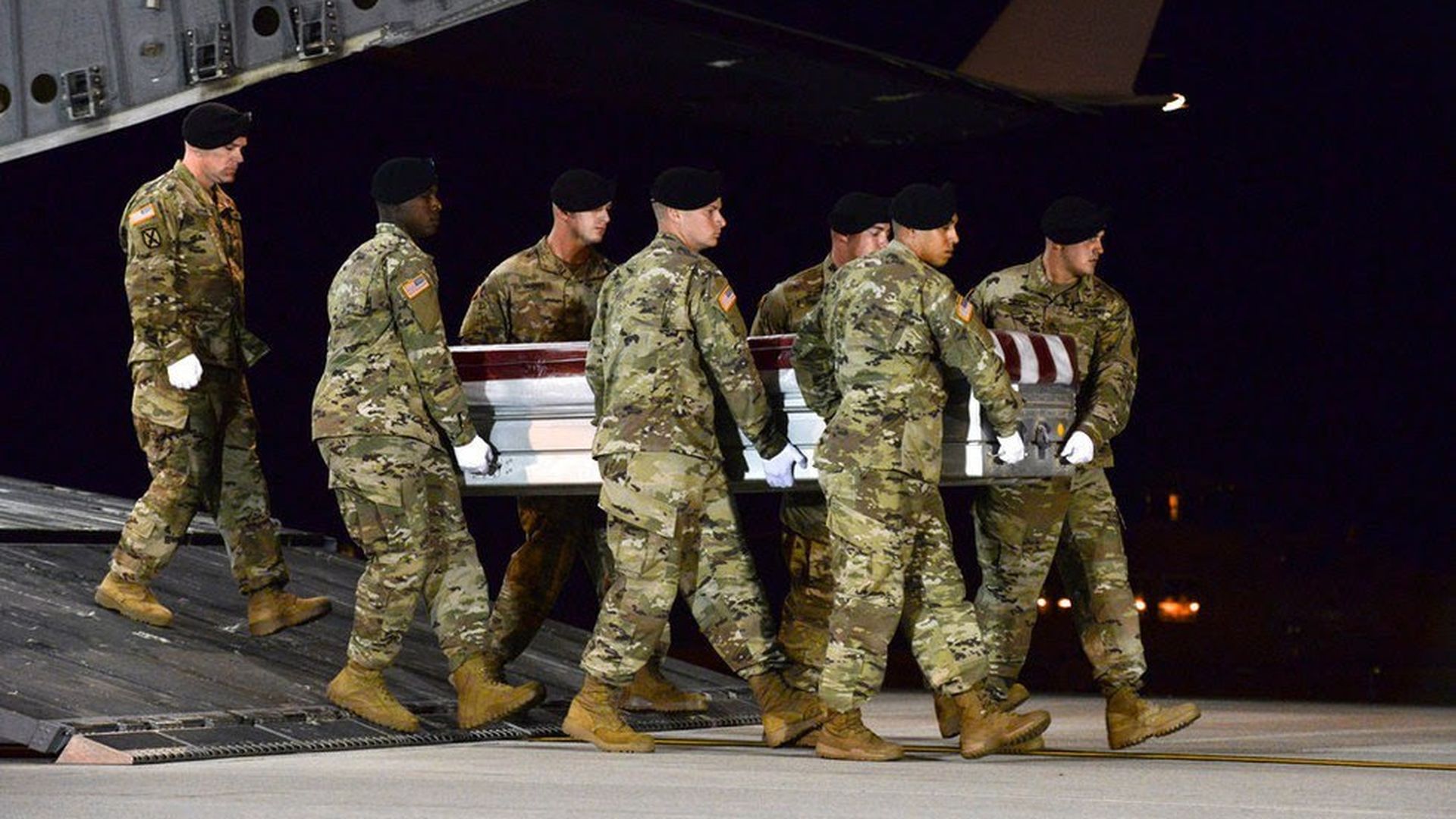 The assertion Trump made in the Rose Garden yesterday claiming that "President Obama and other presidents, most of them didn't make calls" to the families of fallen soldiers was quickly refuted. Challenged in real time by NBC's Peter Alexander on how he could say Obama never called the families of fallen soldiers, Trump backtracked.
ABC's Jon Karl, on "World News Tonight," had rebuttals from aides to the last three presidents, shooting down Trump's false claims: "A spokesperson... said that President Obama engaged the families of the fallen and wounded warriors throughout his presidency through calls, letters, visits to Section 60 at Arlington, visits to Walter Reed, visits to Dover, and regular meetings with Gold Star families at the White House and across the country."
How it started: Asked during his press conference why he hadn't spoken about the Green Berets killed in Niger 12 days earlier, Trump said: "I've written [the families] personal letters. They've been sent, or they're going out tonight, but they were written during the weekend. I will, at some point during the period of time, call the parents and the families... if you look at President Obama and other Presidents, most of them didn't make calls, a lot of them didn't make calls."
Trump backtracking in response to Alexander's rebuttal: "I don't know if [Obama] did. ... I was told that he didn't often. And a lot of Presidents don't; they write letters... I do a combination of both... [S]ome Presidents didn't do anything."
Rebuttals from Clinton and Bush aides on ABC's "World News Tonight":
"An aide to President Clinton said that President Clinton did place calls to the fallen."
"A spokesperson for George W. Bush said President Bush wrote all the families of the fallen, and called or met privately with hundreds, if not thousands."
Go deeper