Trump faked his heritage just like he's accusing Warren of doing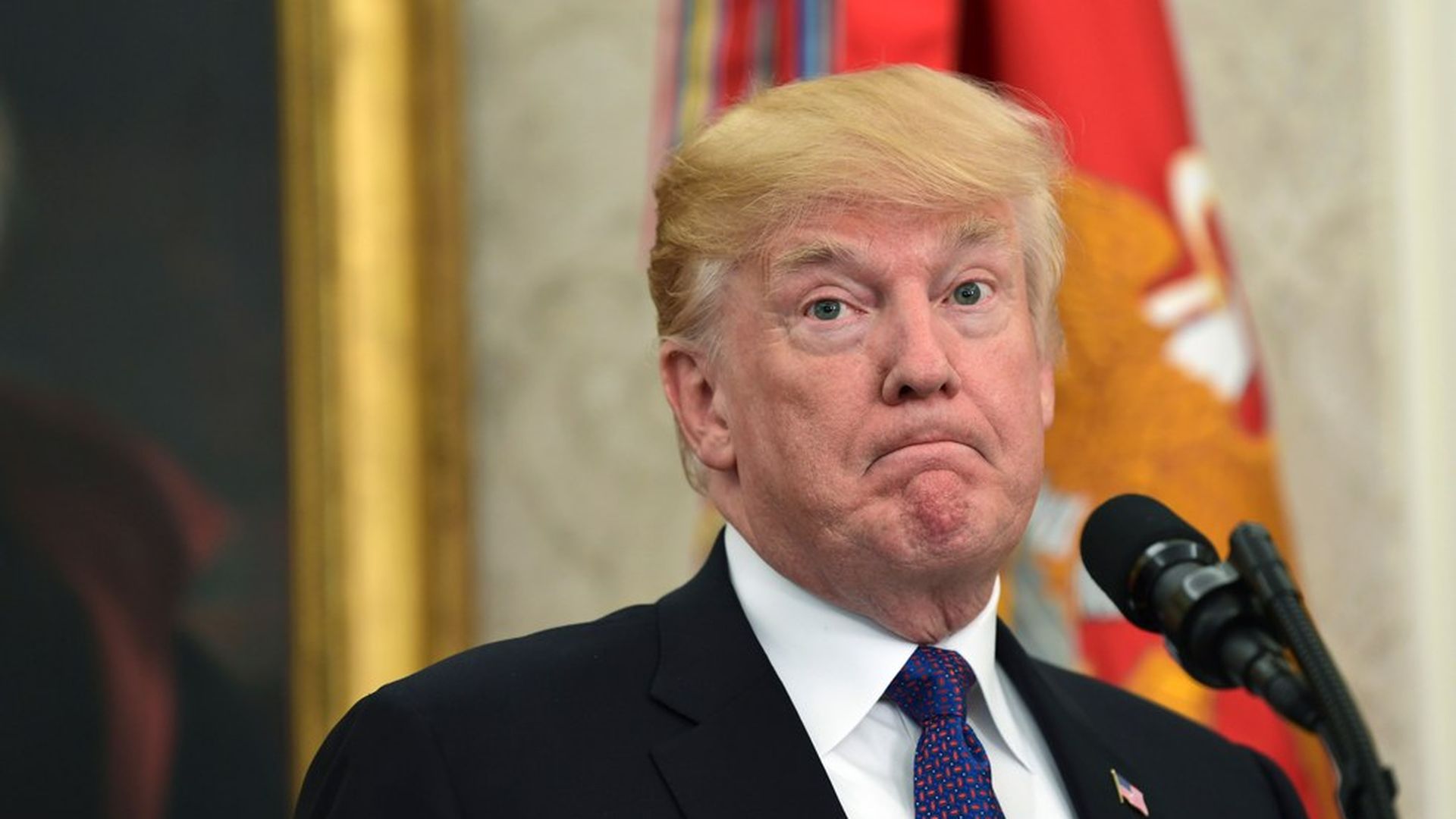 Shortly after World War II, Donald Trump's father Fred falsely claimed their family was Swedish, hiding their German heritage to avoid any problems selling apartments to Jewish customers, the Boston Globe reported last year. Donald Trump was still claiming Swedish heritage as late as his 1987 book "Art of the Deal," in which he writes that his grandfather came to the U.S. from Sweden.
Why it matters: After President Trump called Sen. Elizabeth Warren "Pocahontas" at an event honoring Navajo Code Talkers, Press Secretary Sarah Sanders defended him saying, ""I think what most people find offensive is Elizabeth Warren lying about her heritage to advance her career."
Correction: This story initially misidentified Fred as Trump's brother, rather than his father.
Go deeper