Trump faces a tipping point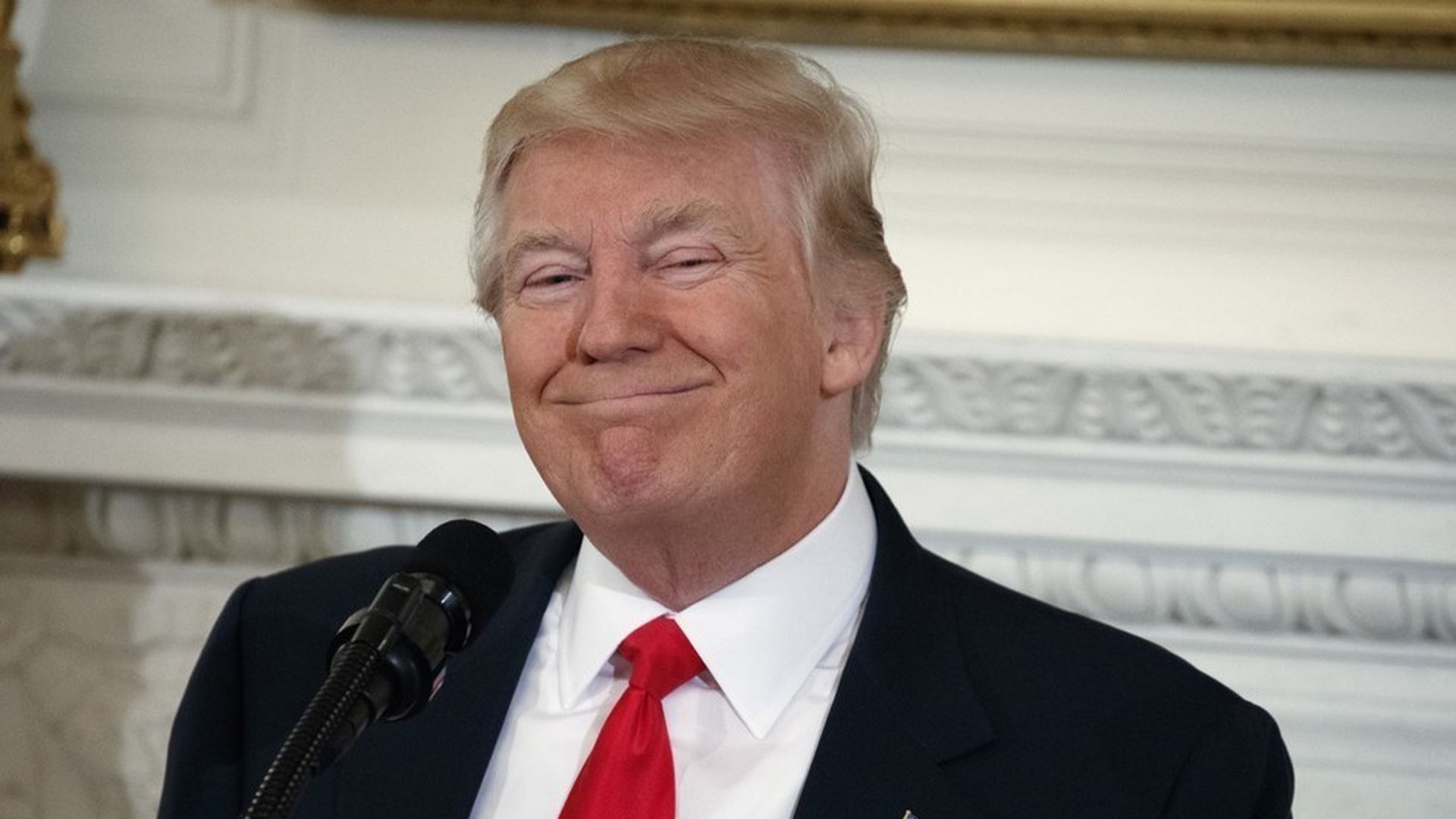 Trump's unwillingness to back off his wiretapping tweet (now two weeks old!) is exacerbating differences with allies abroad and exasperating allies on the Hill, while heightening the risk of embarrassment when investigations are complete.
Until now, Trump and his team have been able to lob claims with impunity or even to advantage — distracting the opposition and media, or adding to the rogue image that enthralls his voters.
Terrible! Just found out that Obama had my "wires tapped" in Trump Tower just before the victory. Nothing found. This is McCarthyism! — Donald J. Trump (@realDonaldTrump) March 4, 2017
But the tipping point may be the White House suggestion that British spies were involved in surveilling Trump Tower — with the White House citing a Fox News commentary when even Fox says, via Shep Smith:
"Fox News knows of no evidence of any kind that the now-president of the United States was surveilled at any time, any way. Full stop."
Shep Smith: "Fox News knows of no evidence of any kind that POTUS was surveilled at any time in any way, full stop." pic.twitter.com/GxKSJJGD7D— Axios (@axios) March 17, 2017
The lead of today's N.Y. Times says British officials are "livid."
Sean Spicer told reporters during a brief gaggle in the East Room: "I don't think we regret anything. We literally listed a litany of media reports that are in the public domain."
Go deeper