Trump: Everyone at G20 summit is talking about Podesta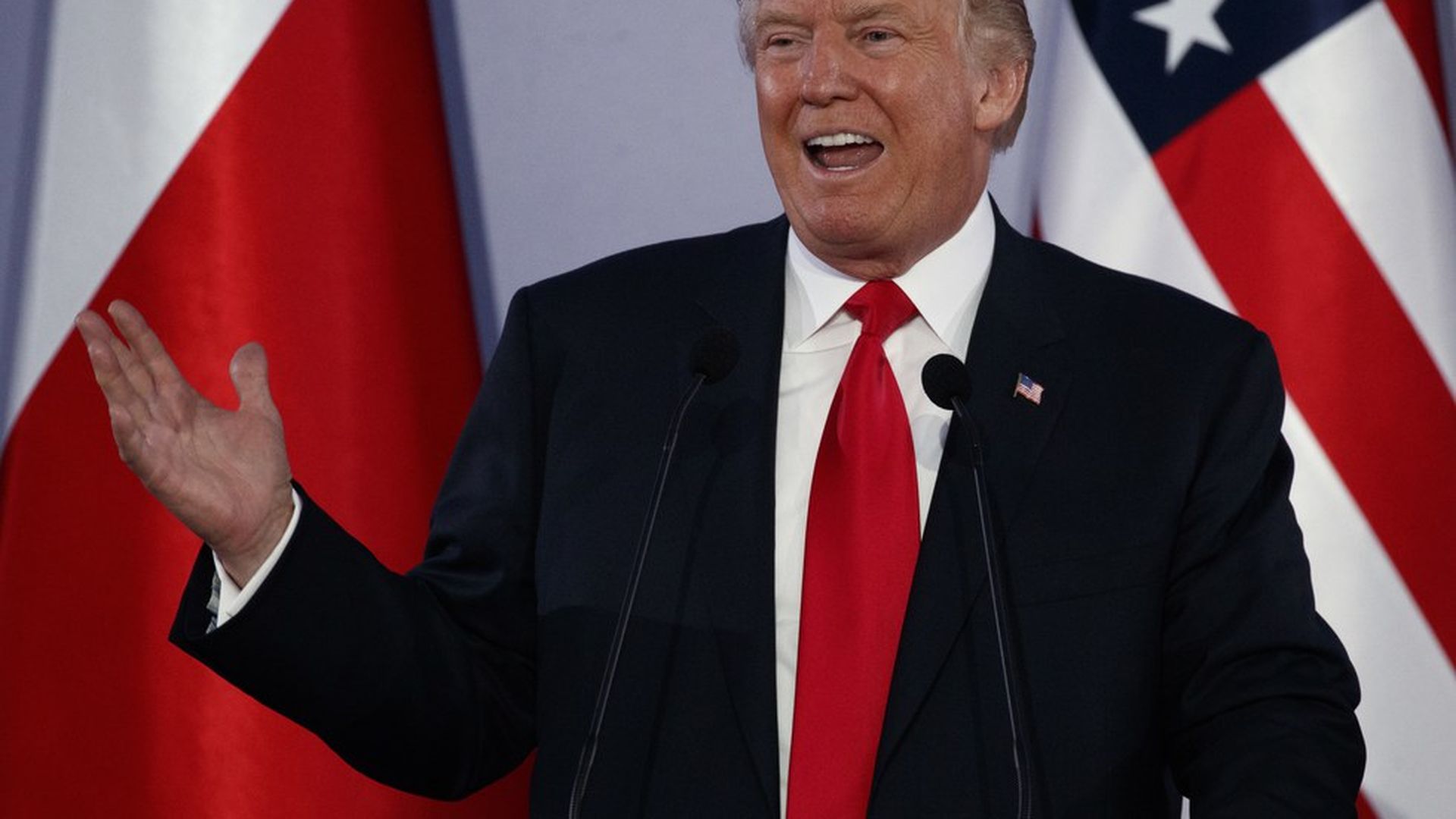 President Trump, currently in Germany for the G20 summit with other global leaders, tweeted Friday that "everyone here" is talking about how John Podesta (former chairman of Hillary Clinton's campaign) didn't turn over the DNC server to the FBI after it was believed to be hacked by the Russians:
"Everyone here is talking about why John Podesta refused to give the DNC server to the FBI and the CIA. Disgraceful!"
Earlier this week, Podesta told Fox News that it was the DNC's responsibility to hand over the server, and that he fulfilled his obligations by turning over Clinton's private servers. The DNC also emphasized today that Podesta "never ran the DNC."
Why it matters: President Trump will meet with Russian President Vladimir Putin this afternoon, and the meeting could get awkward if they focus on Russia's alleged hacking of the 2016 election — especially if all of the other leaders are talking about it.
Trump's other morning tweets:
Thank you everyone, even "the haters": "My experience yesterday in Poland was a great one. Thank you to everyone, including the haters, for the great reviews of the speech!"
G20 meetings: "After Poland had a great meeting with Chancellor Merkel and then with PM Shinzō Abe of Japan & President Moon of South Korea... I look forward to all meetings today with world leaders, including my meeting with Vladimir Putin. Much to discuss. #G20Summit #USA"
Fake news media: "I will represent our country well and fight for its interests! Fake News Media will never cover me accurately but who cares! We will #MAGA!"
Go deeper