Trump enters the danger zone: "the smoke IS the fire"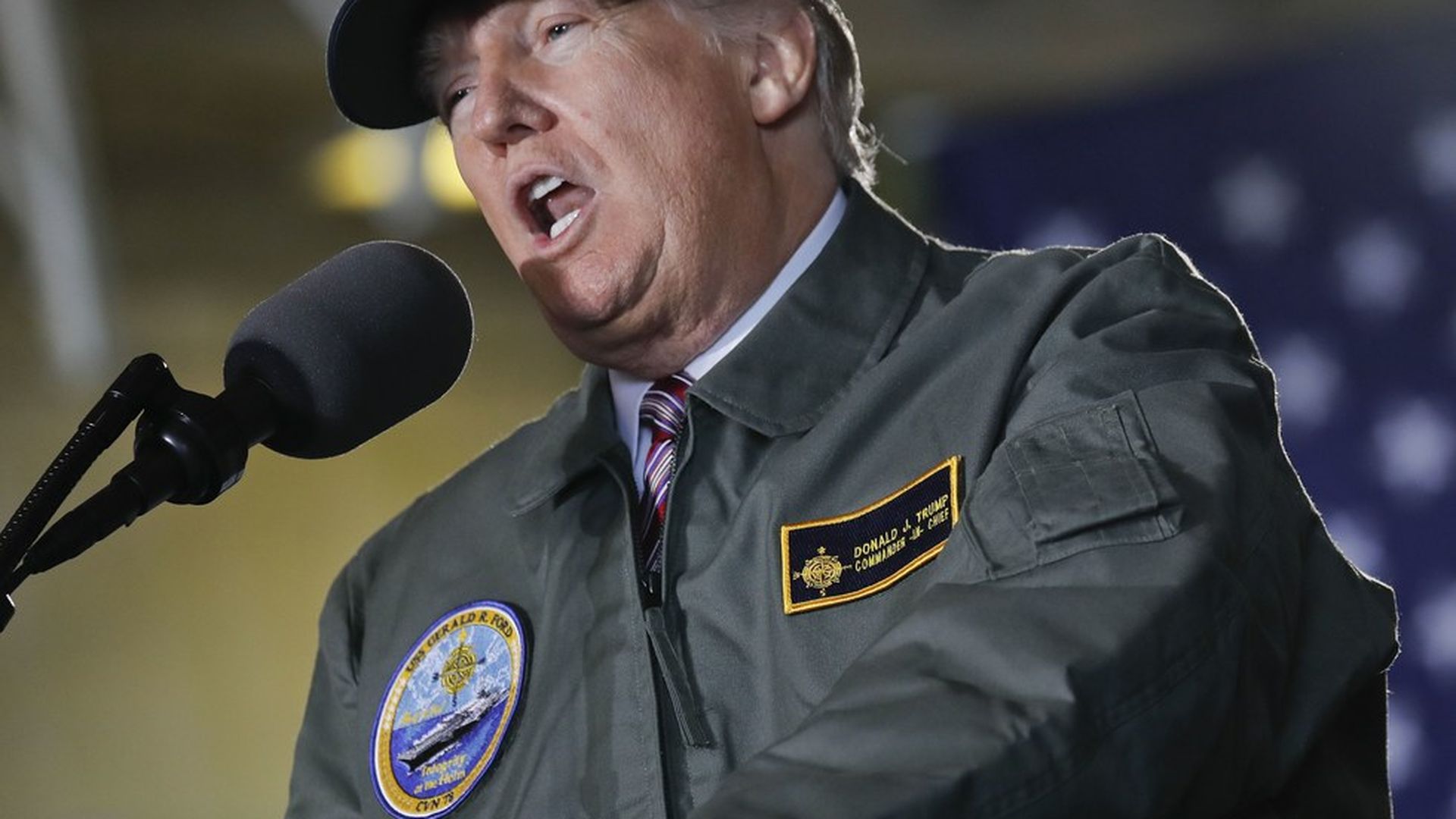 Good morning, Day 43 of the Trump presidency — a week from halftime of the 100 days.
I was chatting with a smart Republican about the White House's Russia issues, and he said: "This is the rare case where the smoke IS the fire."
What he meant is that even if the White House wound up being right that there's no "there" there (harder to see, with each day's revelations), the warning signs and botched reactions and mounting questions have themselves become huge problems for the President.
So many of the players — by slow-rolling, obscuring or trashing the facts — have made it LOOK like they have something to hide.
The Economist, granddaddy of smart brevity, distills it brutally in "Dazed and Recused": "Jeff Sessions met the Russian ambassador, then said he didn't."
Republicans close to the White House said events seem to be moving from the Distraction Zone to the Danger Zone. Democrats see that the scandal and investigative machinery that was used against them in the Clinton administration can now be cranked up to hobble this president, just as he heads into the months when he needs to be putting legislative points on the board.
MSNBC's Chris Matthews made a clarifying point, highlighted in Brian Stelter's "Reliable Sources" newsletter:
"[W]e're only learning the truth of all these endless meetings with the Russians because of good reporting ... We're getting great print coverage by the hour. And that's the only reason this administration is admitting things. Trump didn't act on Flynn until it was exposed by the press. The attorney general didn't recuse himself until today because the report ran in today's newspapers. This is an administration being driven by truth that's coming from somewhere else."
Top Trump officials tell us they authentically believe the Russian connection is less than meets the eye, and that their accusers and opponents are wasting their time and breath. But it now looks like it would take months, at the very least, for that to become clear — time carved out of the fabled 100 days and the first year, which is the best and often only chance for a president to pass big things.
This White House, so disruptive at campaigning, needs to do a self-oppo dive and get all the facts it possibly can, so it at least knows what it's dealing with and isn't reacting to media stories every night. Are the blanket denials true, or too lawyerly, or just wrong?
What can Trump and his team learn from past administrations that faltered or fell based on their mishandling of a storm like this? There's been this long parade into the White House of CEOs, labor leaders and activists. The next luncheon should be with historians.
Go deeper