Trump economic guru takes center stage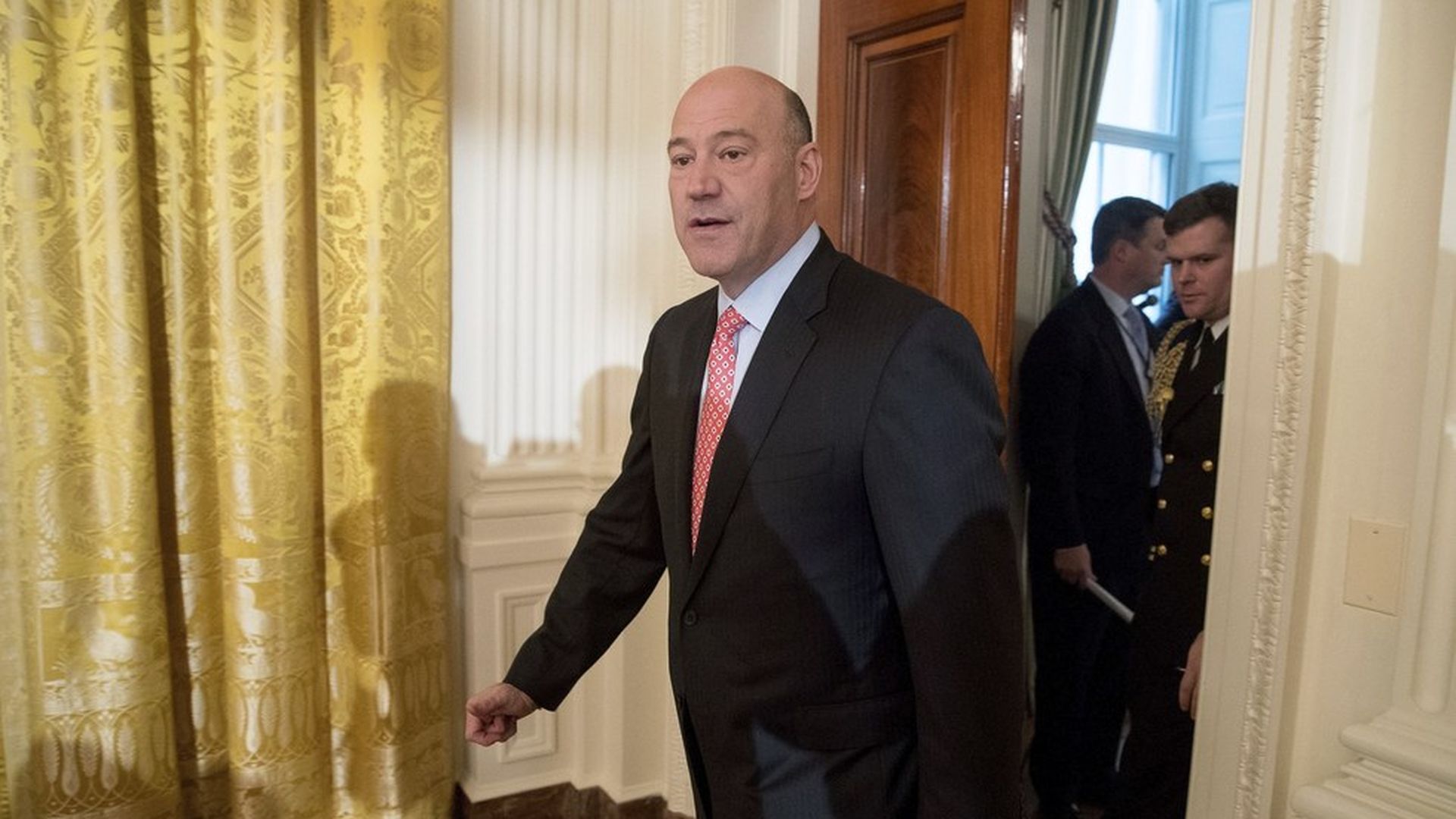 Gary Cohn, the former Goldman Sachs executive who runs economic policy inside the White House, is getting star treatment this weekend. Both the Wall Street Journal and New York Times popped highly choreographed pieces on Cohn's rise.
The best nuggets:
WSJ: "At Donald Trump's first meeting with Gary Cohn in late November, he appeared so impressed with the then-president of Goldman Sachs Group Inc. that he joked about offering him the post of Treasury secretary, said a person who recalled the moment. Sitting nearby was the odds-on favorite for the job, Steven Mnuchin, who got the nod."
NYT: "People with knowledge of his new role said that Mr. Cohn, a Democrat, is summoned to the Oval Office for impromptu meetings with the president up to five times a day — and that he reaches out to the president on other occasions. Mr. Trump, said one of these people, is oriented toward the bottom line when it comes to shaping policy, often asking Mr. Cohn, "What do you want to do?"
NYT: "Mr. Cohn collaborates frequently with Mr. Kushner, who is now a senior adviser to Mr. Trump. Along with Mr. Kushner and his wife, Ivanka Trump, Mr. Cohn recently helped persuade the president not to pursue an executive order that would have rolled back rights for gay, lesbian, bisexual and transgender people."
Why this matters: Cohn is a smart, ambitious guy with vast experience thriving in the cut-throat Goldman culture. He was given broad say over economic policy and has a number of close allies, especially those close to Ivanka and Kushner. Some Trump officials say he would be a candidate for chief of staff if the president ever orders a shake-up.
Go deeper