Trump dodges question on disclosures to Russia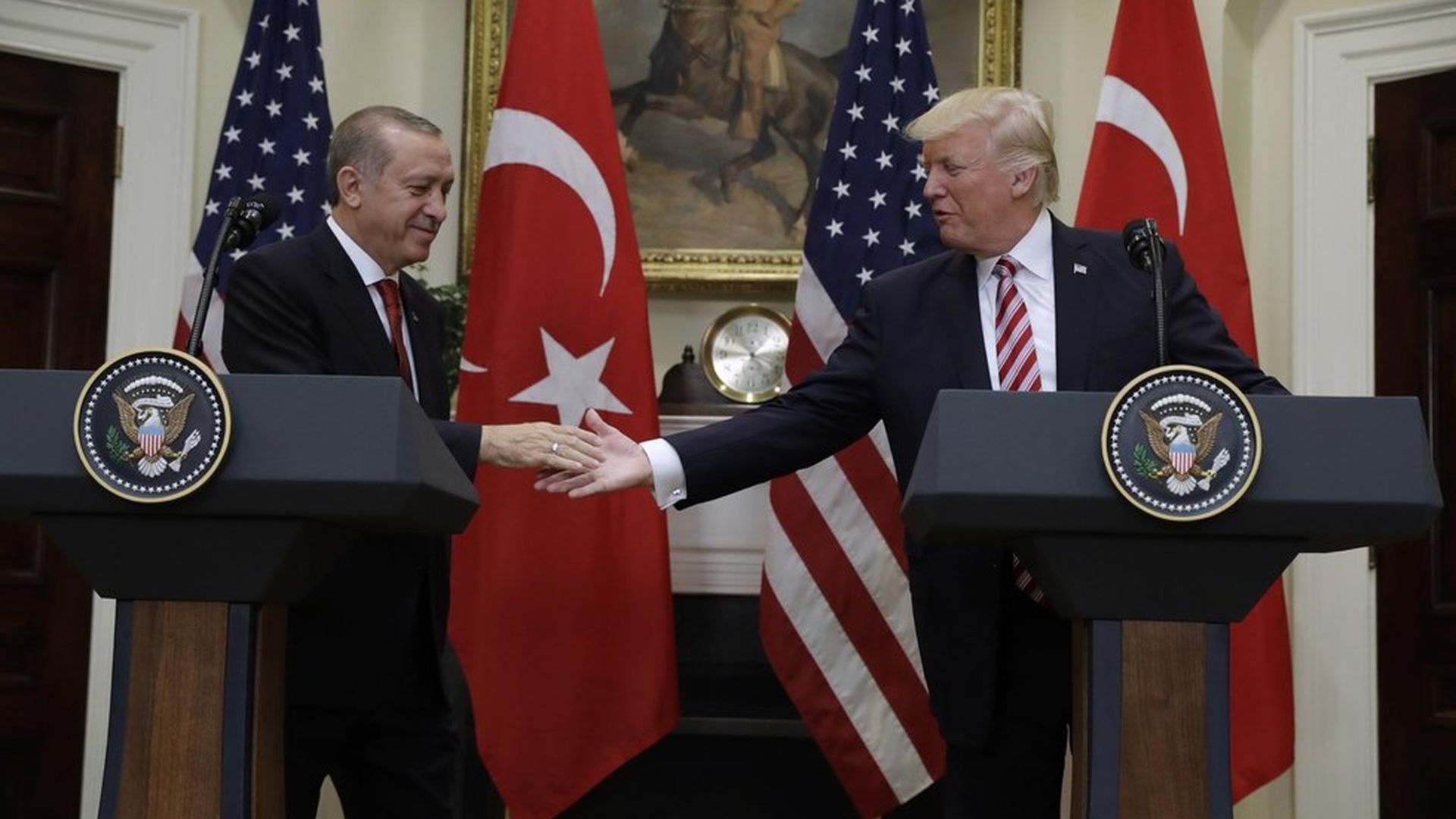 President Trump gave a joint statement with Turkish President Recep Tayyip Erdogan at the White House today, but the real intrigue came at the end when Trump dodged a question from the press pool on his reported disclosure of confidential information to Russian officials last week, simply saying he had "a very, very successful meeting with the foreign minister of Russia," which he said would help the U.S. counter ISIS.
Trump:
To Erdogan: "It is a great honor to have you here with us."
On terrorism: "We seek to face this [terrorist] threat together. The Turkish people have faced horrible terrorist attacks in recent years and even recently."
On Syria: "We also support any effort that can be used to reduce the violence in Syria and create the conditions for a peaceful resolution."
Erdogan (via translator):
On Trump's win: "Once again, in your presence, I would like to congratulate President Trump for the legendary triumph he has garnered in the aftermath of the elections."
On U.S.-Turkey relations: "The relations between Turkey and the United States have been erected upon common values and democratic interests."
On Trump in the Middle East: "President Trump's recent victory has led to the awakening of a new set of expectations and aspirations in our region."
Go deeper