Trump defends Arpaio pardon, pledges Harvey support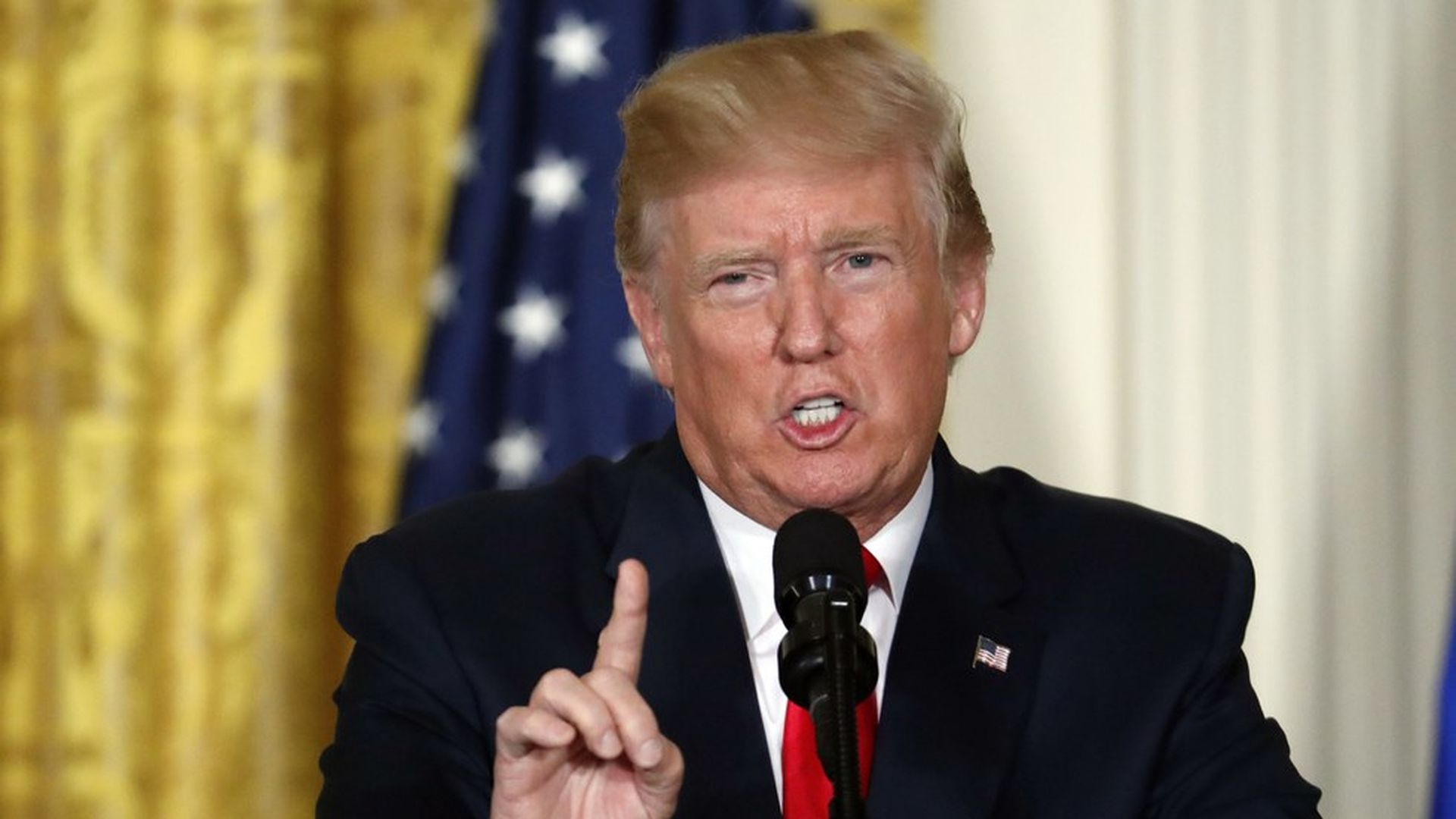 President Trump took part in a joint press conference with Finnish President Sauli Niinistö at the White House this afternoon, pledging his support for regions affected by Hurricane Harvey and defending his decision to pardon Arizona sheriff Joe Arpaio.
On funding Harvey recovery: "You're going to see very rapid action from Congress…We expect to have requests on our desk very soon, and we expect Congress will feel very much the way I feel in a bipartisan way, which will be nice."
Defending Arpaio: Trump stood by his decision as "the right thing to do" and defended the pardon's timing — a Friday evening as Harvey took aim at the Texas coast — by saying that he expected cable news ratings to be "far higher" given the storm.
Shutting down the government over the wall: "I hope that's not necessary. If it's necessary, we'll have to see."
Trump: "Protecting the lives of our people is my highest priority. Every asset at my command is at the disposal of local officials." pic.twitter.com/KdzxGgfdEU— Axios (@axios) August 28, 2017Trump asks the Finnish president why he called on the same reporter twice, but they were different women. pic.twitter.com/JAala68MJ6— Axios (@axios) August 28, 2017
Go deeper