Trump defends "America First" in first speech after Asia trip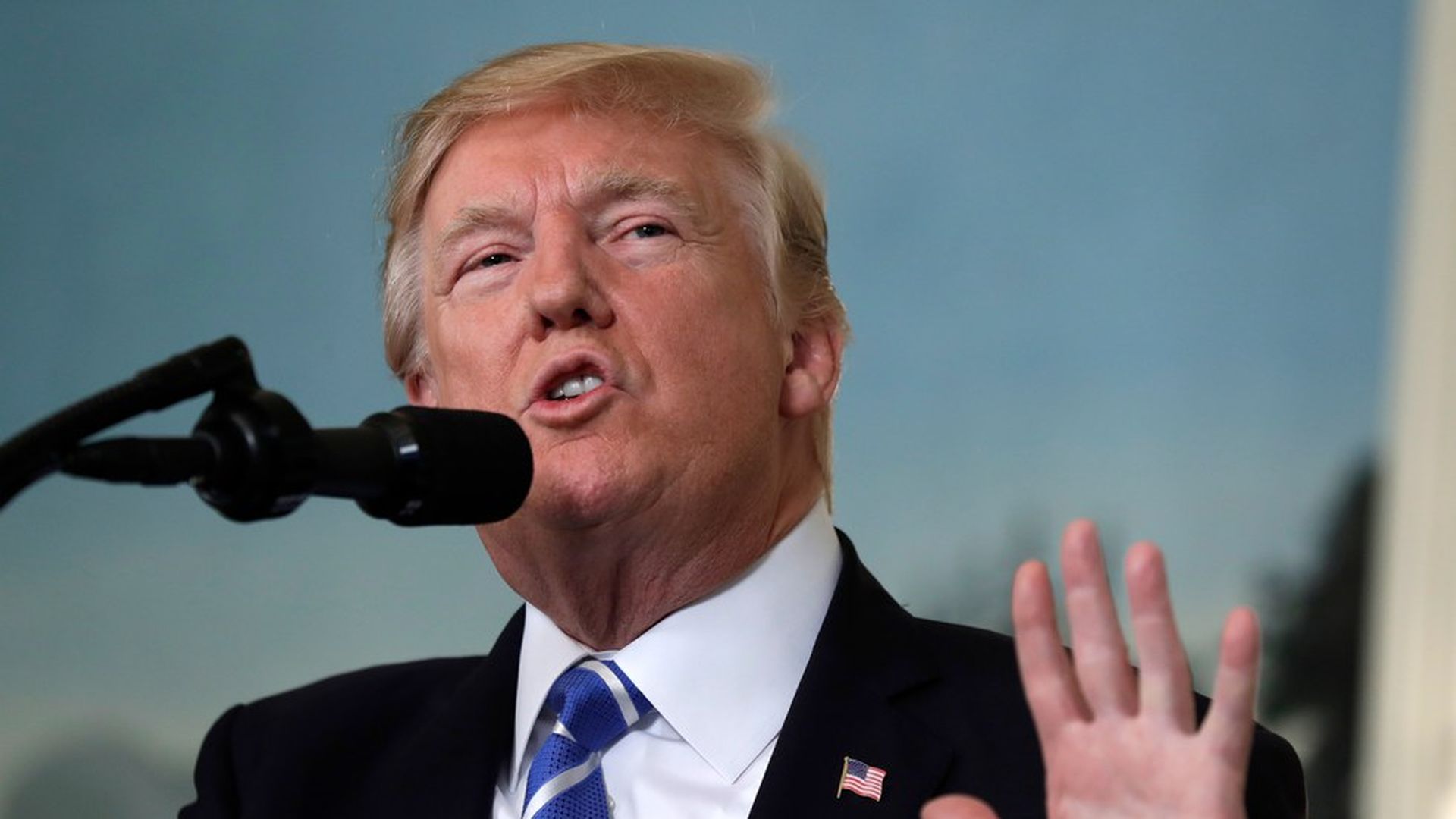 President Trump gave a full-throated defense of his 'America First' approach to foreign policy Wednesday, fresh off a 12-day trip to Asia. "My fellow citizens, America is back," he said, before walking away from the podium amid shouted questions about Roy Moore.
The context: Trump is saying, "America First has been vindicated on the world stage," a source familiar with the speech told Axios' Jonathan Swan. "We view this as an exclamation mark on a year of foreign policy under Trump."
From the speech:
On the North Korean nuclear threat: "I spoke the truth about the evil crimes of the north Korean regime, and I made clear that we will not allow this twisted dictatorship to hold the world hostage to nuclear blackmail. I called on both China and Russia" to isolate the North Korean regime.
On KORUS: "At my discretion and direction, we are currently renegotiating the disastrous" U.S.-Korea free trade agreement.
Go deeper