Trump deals another blow to H-1B visa holders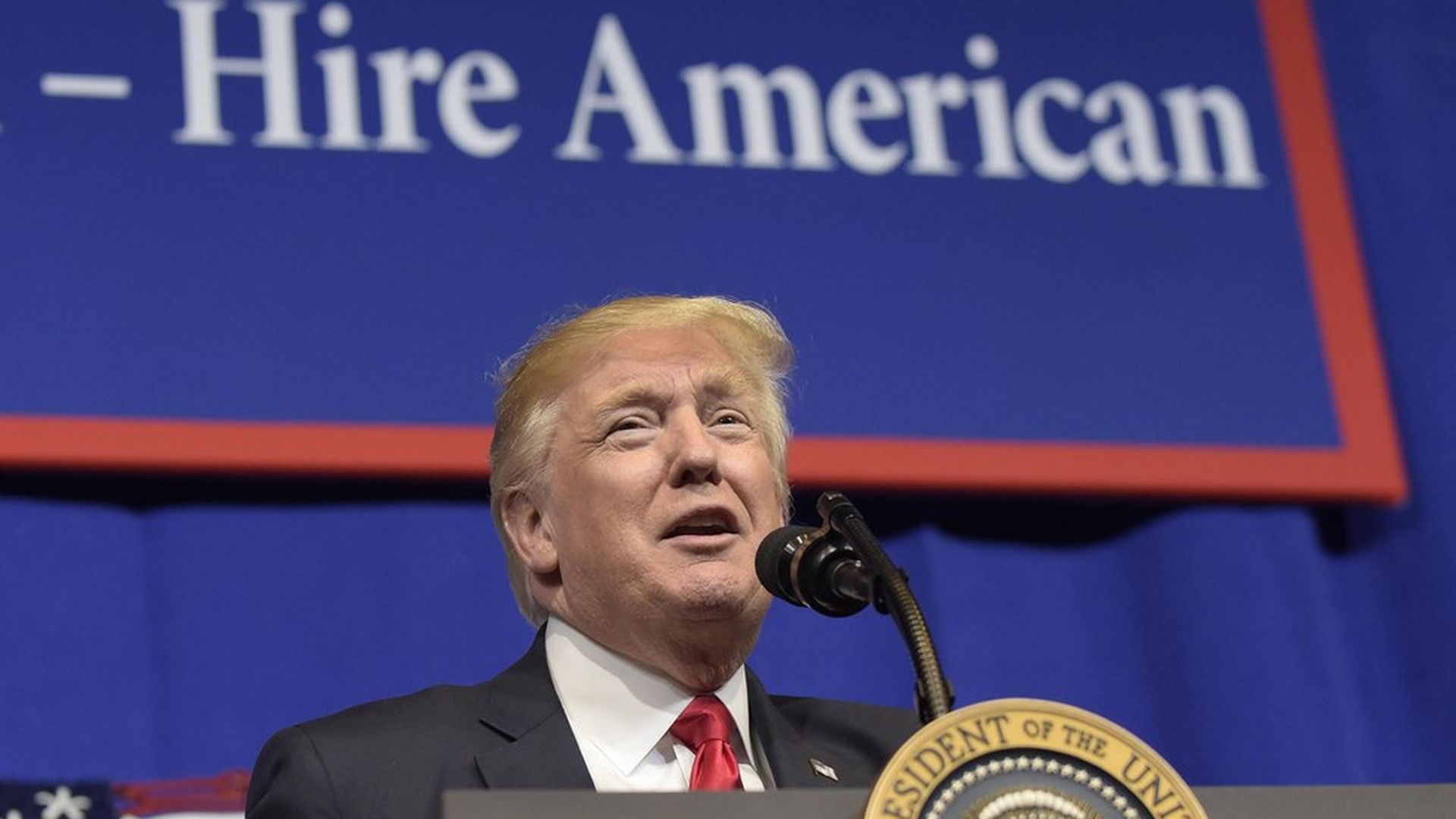 The Trump administration is making it more difficult for employment-based visa holders to extend their status in the U.S. — another blow to companies (particularly large technology firms) that rely on H-1B visas to hire high-skilled workers from other countries.
The big picture: With new policy guidance, foreign workers applying for visa extensions will face more scrutiny.
The administration is making it clear that federal immigration officers can and should ask more questions to make sure only the best applicants are deemed eligible for work visas. It's part of the administration's broader efforts to crack down on H-1B and other company-sponsored visas that, it believes, are prone to abuse and take good-paying jobs away from Americans.
The details: Currently, immigration officers reviewing visa extension applications defer to prior eligibility decisions for that visa — which means if a person was found to be eligible for an initial work visa, they would usually be considered eligible for an extension of that visa. But in a memo released late Monday, U.S. Citizenship and Immigration Services rescinded that policy and instructed its officers to apply the same level of scrutiny to both initial petitions and extension requests, consistent with policies "that protect the interests of U.S. workers."
Editor's Note: Sign up for Axios newsletters to get our smart brevity delivered to your inbox every morning.
Go deeper