Trump considering several high-stakes national security decisions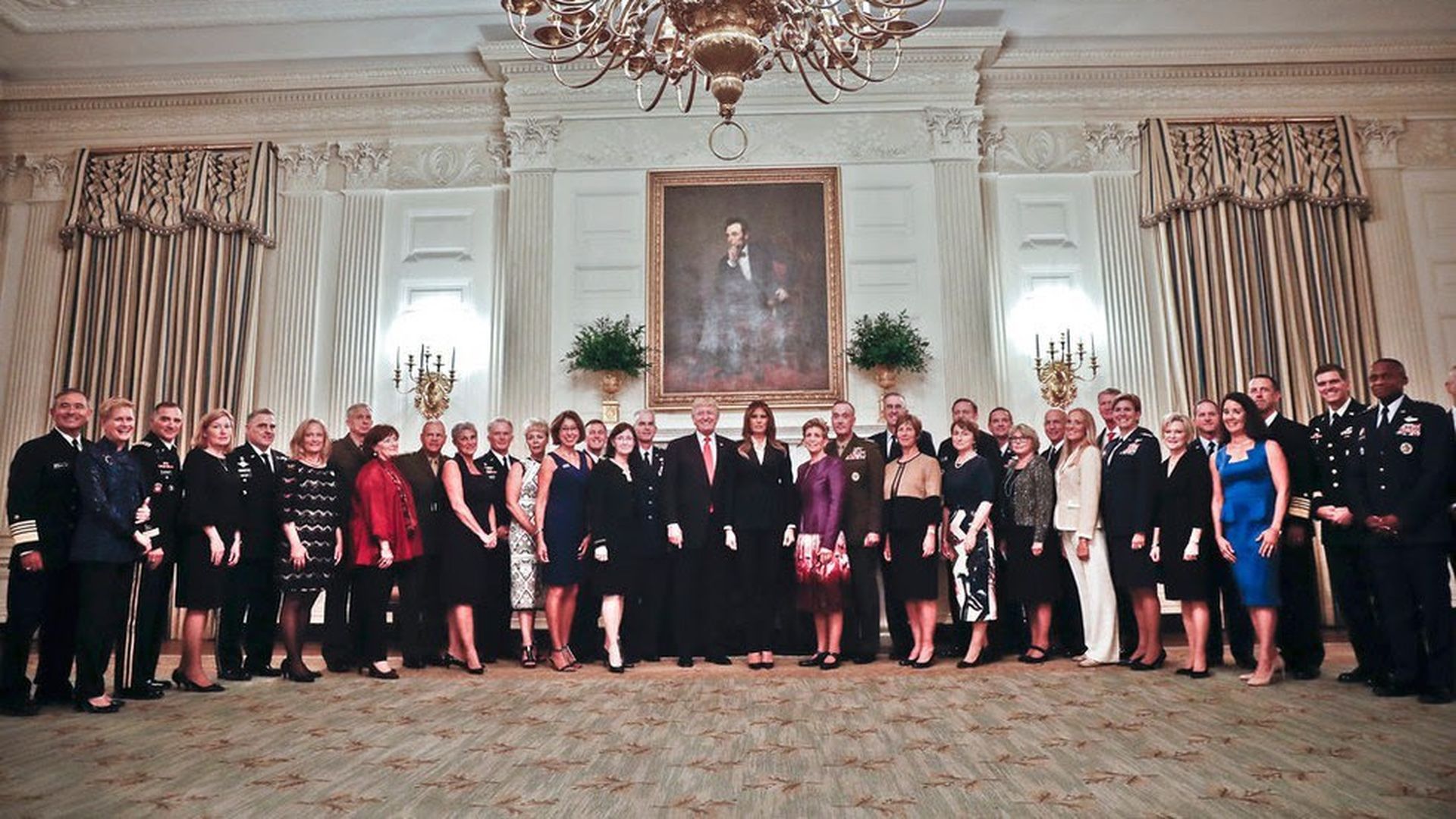 "Trump, during photo shoot, talks of 'calm before the storm,'" by AP's Jill Colvin: "Trump delivered a foreboding message [last] night, telling reporters as he posed for photos with his senior military leaders that this might be 'the calm before the storm.'"
Between the lines: The commander-in-chief is pondering several high-stakes national-security decisions that we could hear about soon. But part of this may simply be the president's instinct for drama and photos that make him look strong, love of cliffhangers, and joy in flummoxing the press.
More:
"White House reporters were summoned suddenly ... and told the president had decided he wanted the press to document a dinner he was holding with the military leaders and their wives."
"Reporters were led hastily to the grand State Dining Room, where they walked into a scene of the president, his highest-ranking military aides and their wives posing for a group photo. The cameras clicked and they smiled. ... Live classical music played."
"Then, Trump gestured to the reporters in the room. 'You guys know what this represents?' Trump asked. 'Maybe it's the calm before the storm.'"
"What storm, Mr. President?" one reporter shouted. "ISIS? North Korea? Iran?"
Trump replied: "You'll find out."
Extra from Axios' Jonathan Swan, who says there's a "high degree of probability that [Trump is] trolling everyone."
Go deeper