Trump claims Tillerson and Pence "totally refuted" NBC report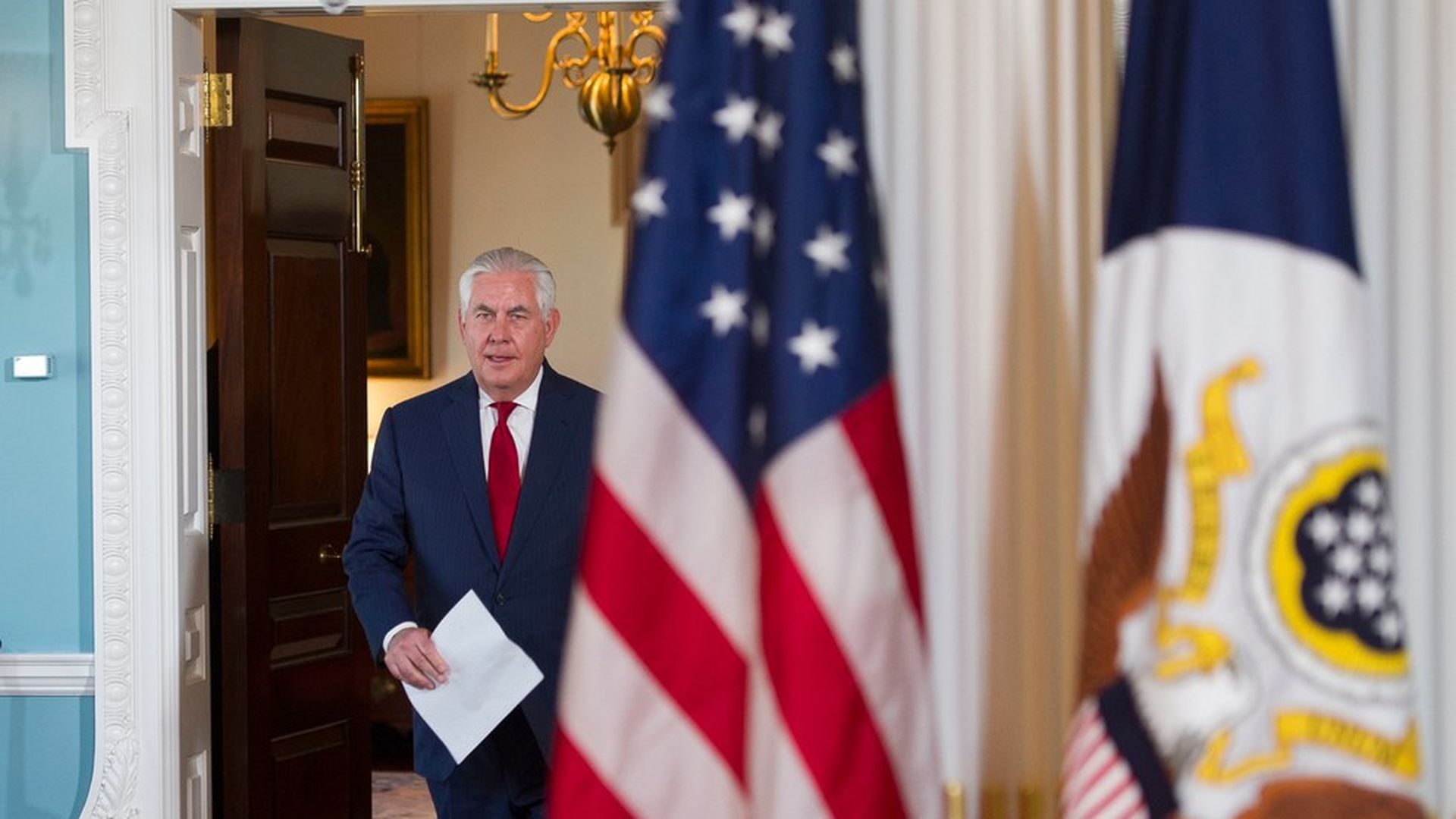 President Trump has called on NBC News to "issue an apology to AMERICA," claiming that its report that Secretary of State Rex Tillerson called Trump a "moron" and considered resigning over the summer was "totally refuted":
Trump's claim: "The @NBCNews story has just been totally refuted by Sec. Tillerson and @VPPence. It is #FakeNews. They should issue an apology to AMERICA!"
A comparison of the NBC News report with Tillerson's words at his press conference and a statement from Pence's spokesman:
Pence's intervention
NBC News: "After Tillerson's return to Washington, Pence arranged a meeting with him, according to three officials. During the meeting, Pence gave Tillerson a 'pep talk,' one of these officials said, but also had a message: the secretary needed to figure out how to move forward within Trump's policy framework."
Tillerson: "The Vice President has never had to persuade me to remain in this post, because I have never considered leaving this post."
Pence: "The Vice President can also confirm that, as the Secretary of State made clear, at no time did he and the Secretary ever discuss the prospect of the Secretary's resignation from the administration. Any reporting to the contrary is categorically false."
Calling Trump a "moron"
NBC News: "Tillerson had openly disparaged the president, referring to him as a 'moron,' after a July 20 meeting at the Pentagon with members of Trump's national security team and Cabinet officials, according to three officials familiar with the incident."
Tillerson: "I'm not gonna deal with petty stuff like that. I mean, this is what I don't understand about Washington. Again, I'm not from this place, but the places I come from, we don't deal with that kind of petty nonsense."
Pence's spokesman did not address this part of NBC News' report in his statement.
The Nikki Haley aside
NBC News: "[Tillerson spokesman R.C. Hammond] said he knew of only one time when the two men discussed topics other than policy: A meeting where Pence asked Tillerson if he thought Nikki Haley, the U.S. ambassador to the United Nations, was helpful to the administration, or if he was worried about the role she was playing. He added that whenever the vice president gives advice on how processes could run more smoothly, the advice is a good thing."
Pence: "In addition, any statements that the Vice President questioned Ambassador Nikki Haley's value to the Trump Administration is also categorically false."
Hammond addressed that part of the report on Twitter as Tillerson gave his remarks:
Go deeper