Trump claims he told Time "no thanks" for Man of the Year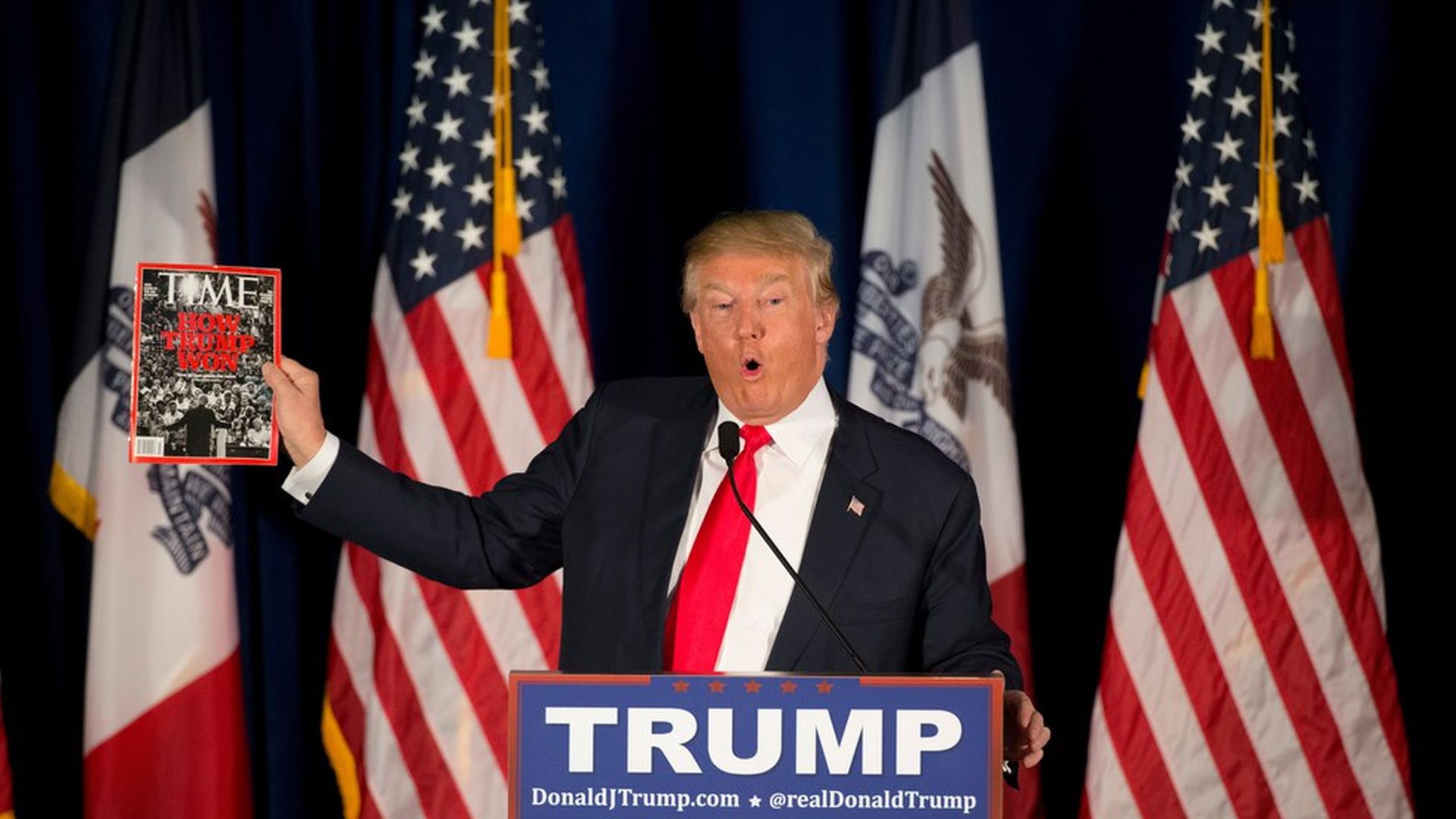 Friday evening, President Trump tweeted, "Time Magazine called to say that I was PROBABLY going to be named "Man (Person) of the Year," like last year, but I would have to agree to an interview and a major photo shoot. I said probably is no good and took a pass. Thanks anyway!"
Why it matters: Trump has been tweeting about Time Magazine since 2012, when he said, "I knew last year that @TIME Magazine lost all credibility when they didn't include me in their Top 100." He complained in 2015 that they didn't choose him as person of the year, and earlier this year the Washington Post discovered that there were fake Time Magazine covers featuring Trump in several of his golf clubs.
Go deeper