Trump claims a manufacturing win in Paul Ryan's district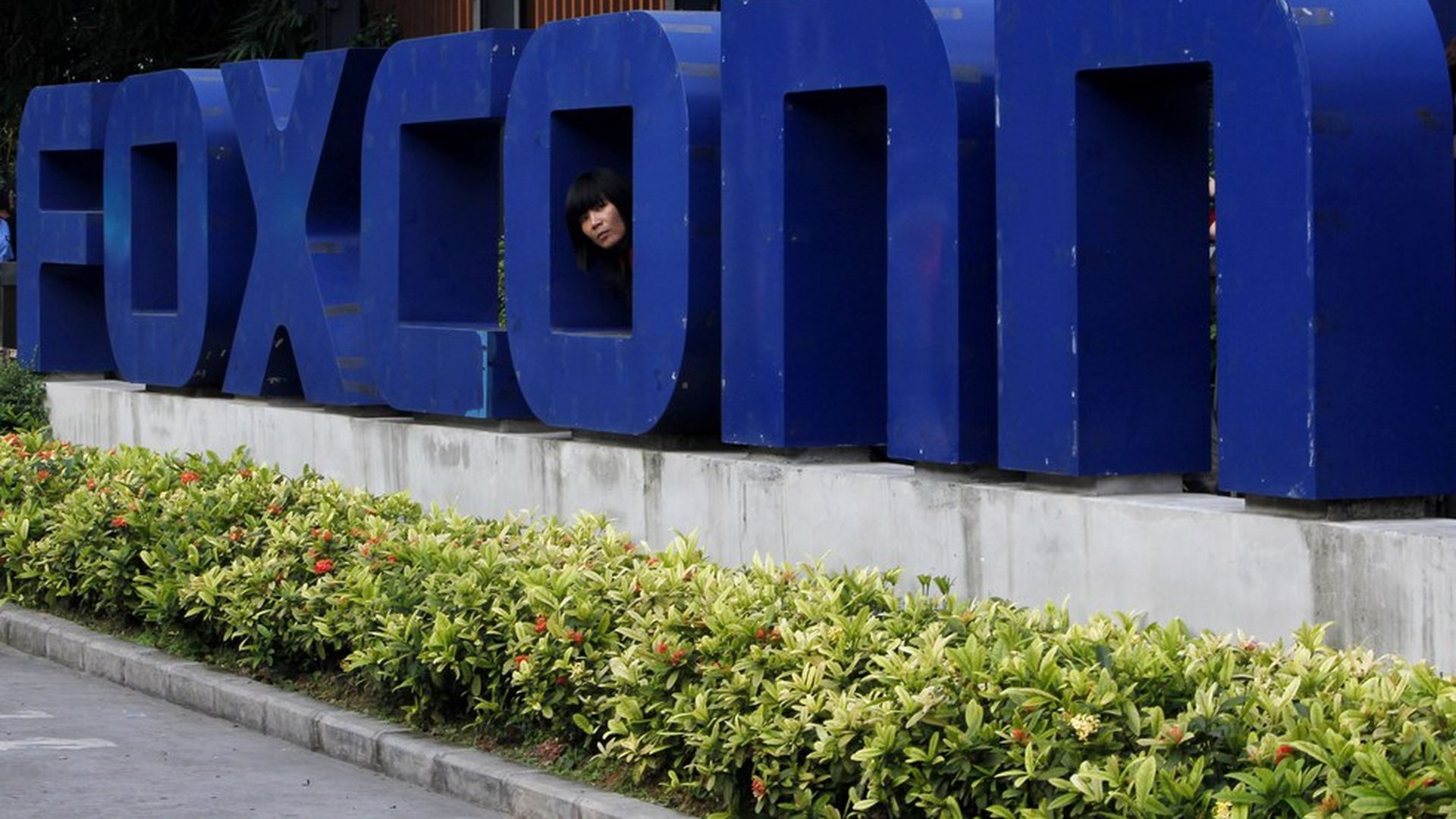 Major Apple supplier "Foxconn Technology Group ... pledged to invest $10 billion to build a display panel plant in [southeastern] Wisconsin that could employ up to 13,000 workers and draw up to $3 billion in subsidies from state taxpayers — a deal that could ripple through the economy and 2018 elections," per the Milwaukee Journal-Sentinel.
According to the WSJ front page:
"The plan, announced ... at a White House ceremony, marks the first major U.S. investment for Foxconn, the world's largest contract manufacturer of electronics and the maker of iPhones and other gadgets for Apple."
"Jared Kushner ... led discussions with Foxconn in recent months, along with Reed Cordish, assistant to the president for intragovernmental and technology initiatives."
"The facility will be located in House Speaker Paul Ryan's district, which stretches from just south of Milwaukee to the Illinois border ... The exact location is still being determined."
Why it matters — Trump at White House: "When this investment is complete, Foxconn has the potential to create more manufacturing jobs than we've seen in many, many decades."
Go deeper