Trump calls Warren "Pocahontas" at event with Navajo Code Talkers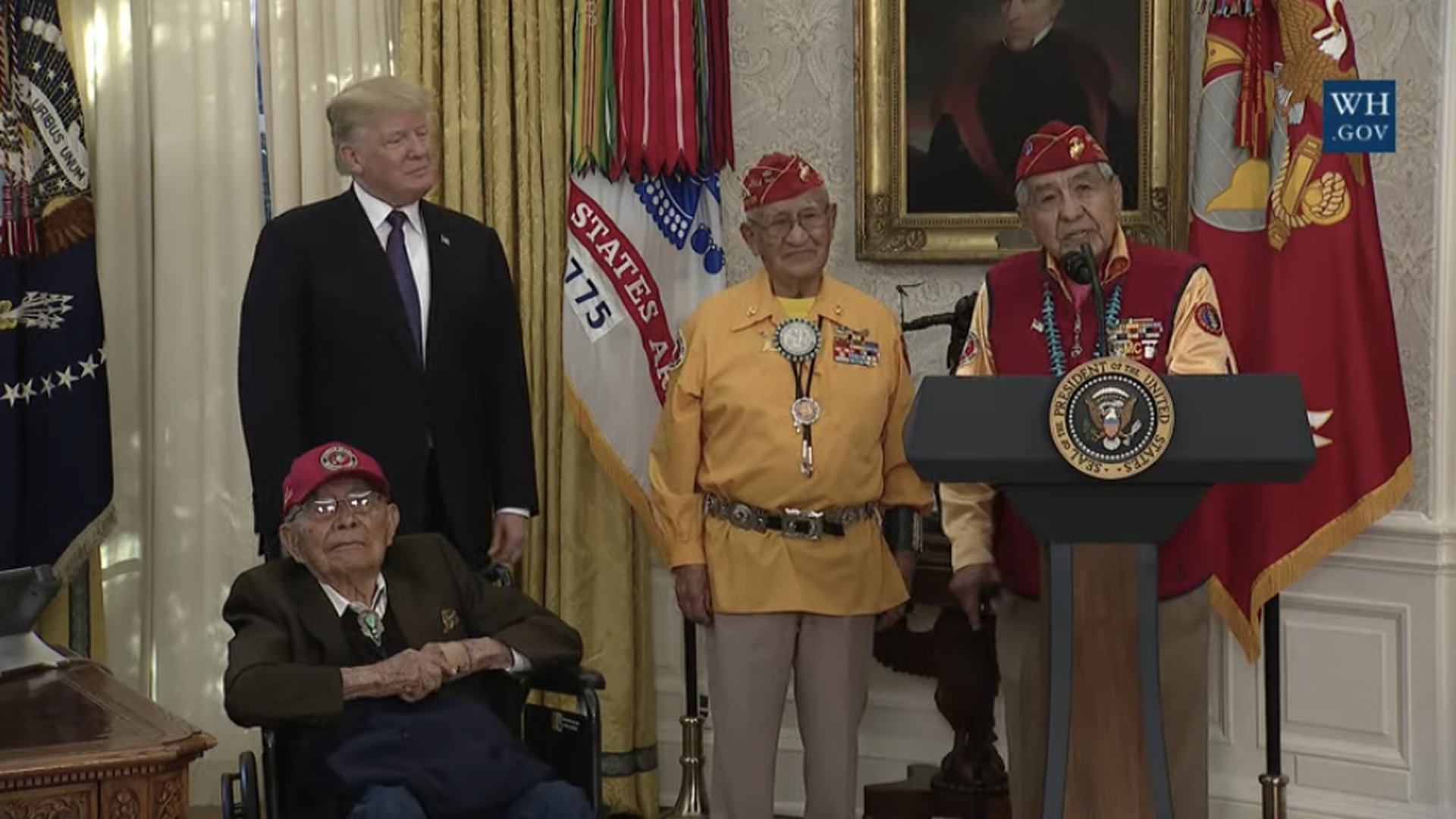 At an event honoring Navajo Code Talkers — Native Americans who served in World War II — President Trump said, "You were here long before any of us were here. Although we have a representative in Congress who they say was here a long time ago. They call her Pocahontas," referring to Senator Elizabeth Warren.
Warren responded, saying it was "deeply unfortunate that the President of the United States cannot even make it through a ceremony honoring these heroes without having to throw out a racial slur."
Go deeper: The code talkers' role in the war, per the CIA
Worth noting: The podium where the code talkers spoke was set up directly below a portrait of former President Andrew Jackson, who signed the Indian Removal Act into law in 1830.
Go deeper