Trump calls for "merit-based" immigration, like Canada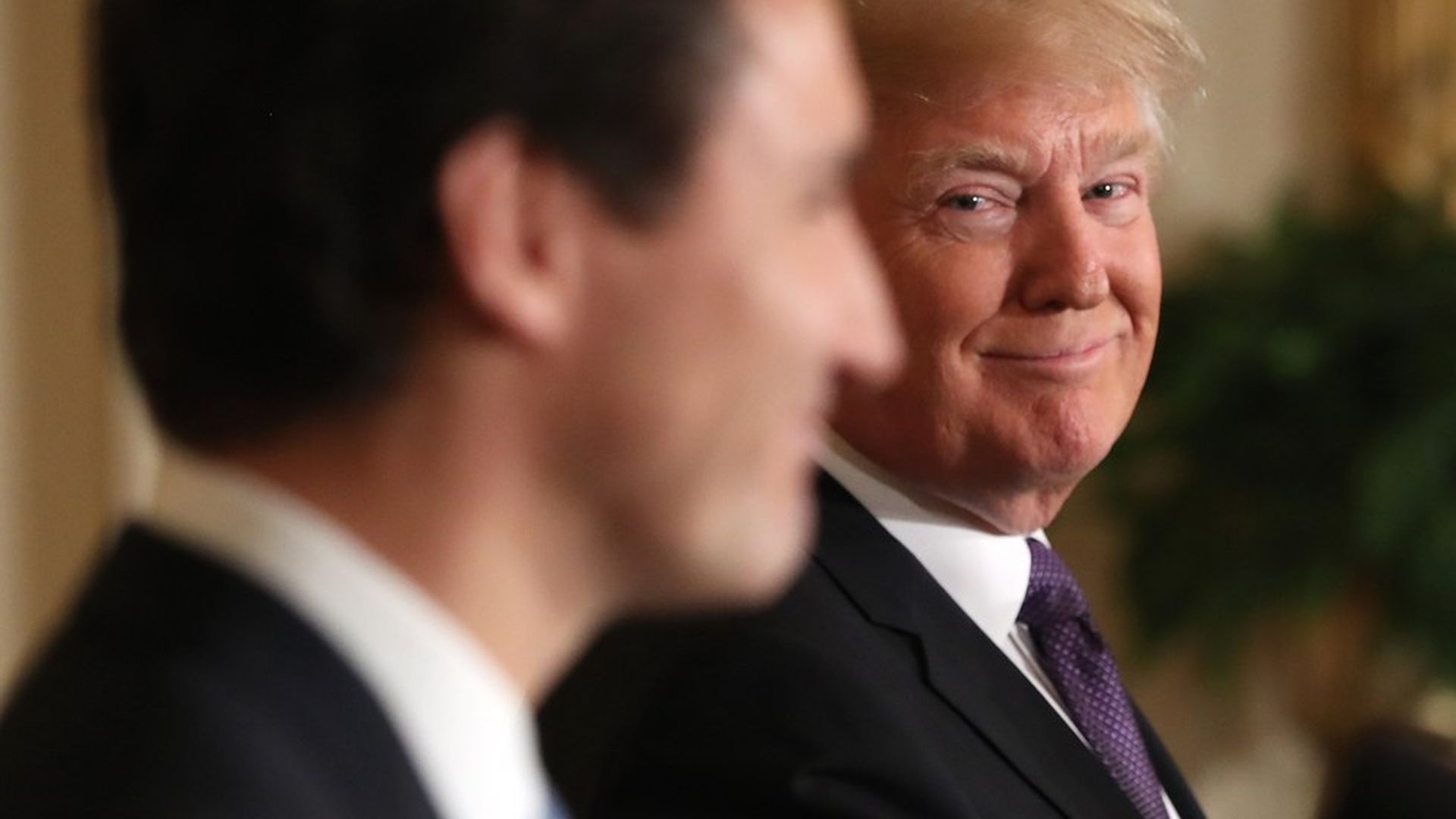 In his first address to Congress Tuesday night, President Trump called for the U.S. to adopt a "merit-based" immigration system, favorably nodding to places "like Canada, Australia and many others." Trump has taken particular interest in Canada's immigration system, which he expressed while meeting with Canadian Prime Minister Justin Trudeau in February. Canada's points-based system requires that:
Those applying for a federal skilled worker visa without a job offer are capped at 25,500, plus 1,000 each for a number of professional and technical professions.
To qualify, an immigrant has to meet a minimum amount of points achieved from their education, proficiency in English and French, previous work experience, age, potential offer of employment and financial background.
Immigrants must undergo medical examination. All cases are assessed individually.
Student visas are offered to any applicant who has: a) been accepted by an institution of higher education b) enough money to pay for tuition fees, living expenses, and return transportation from Canada c) no criminal record d) a bill of clean health, with a medical exam if necessary; and e) a definite plan to leave after the course of study.
Trump's take: "Switching away from [America's] current system of lower-skilled immigration, and instead adopting a merit-based system will have many benefits: It will save countless dollars, raise workers' wages, and help struggling — families including immigrant families — enter the middle class."
Go deeper