Trump boasts about his record at first full Cabinet meeting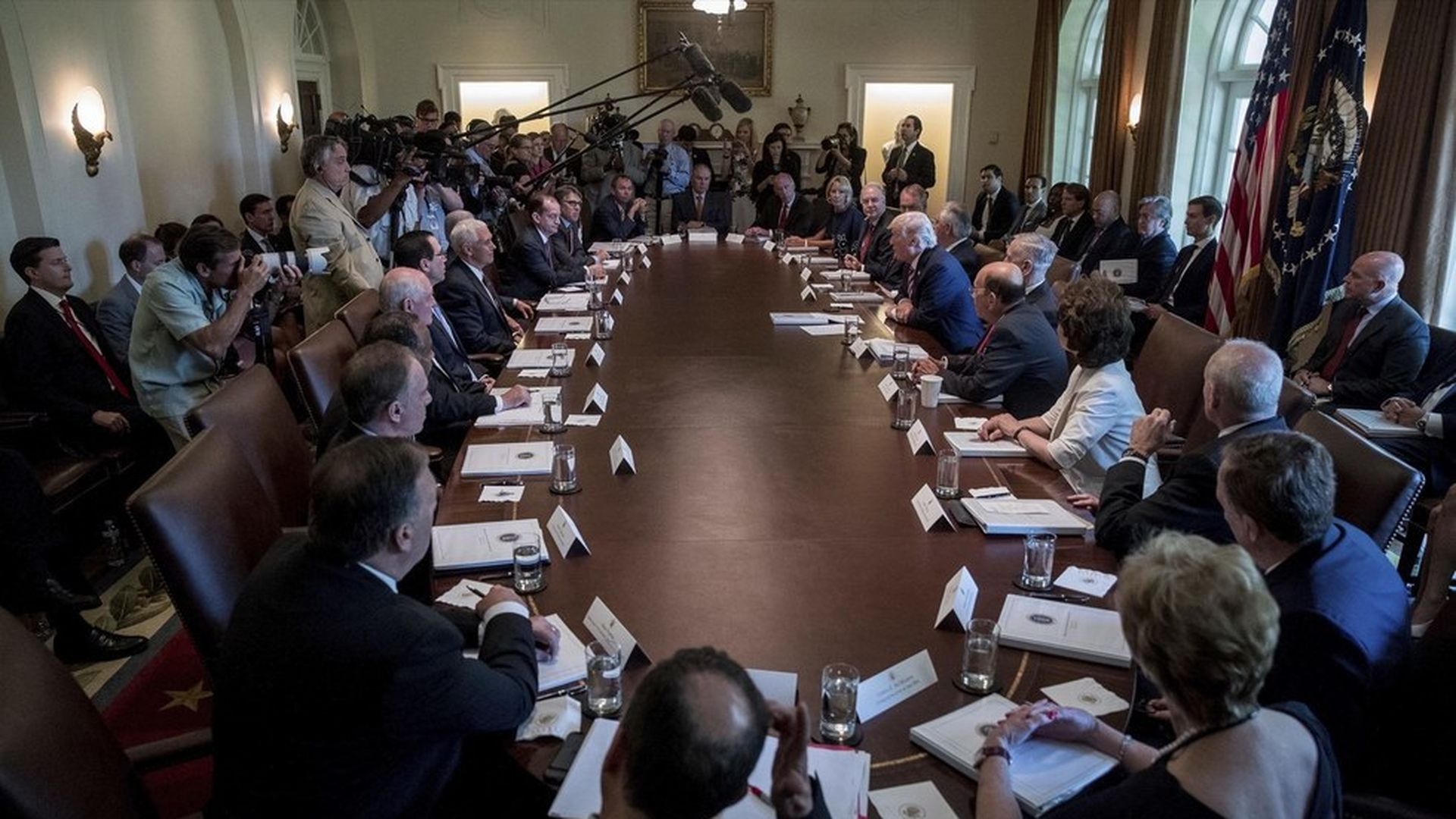 President Trump held his first full Cabinet meeting at the White House this morning, with each Cabinet member introducing themselves to the assembled media while heaping praise on Trump. Trump himself got in on the hyperbole in his prepared statement at the top of the meeting:
"Never has there been a president — with a few exceptions, in the case of FDR, he had a major depression to handle — who's passed more legislation, who's done more things than we've done."
"I think we've been just about as active as we can be at a just about record-setting pace."
"If we had the greatest bill in the history of the world on health care, we wouldn't get one vote from the Democrats."
Chuck Schumer's response:
Go deeper