Trump blames Texas shooting on mental health, not guns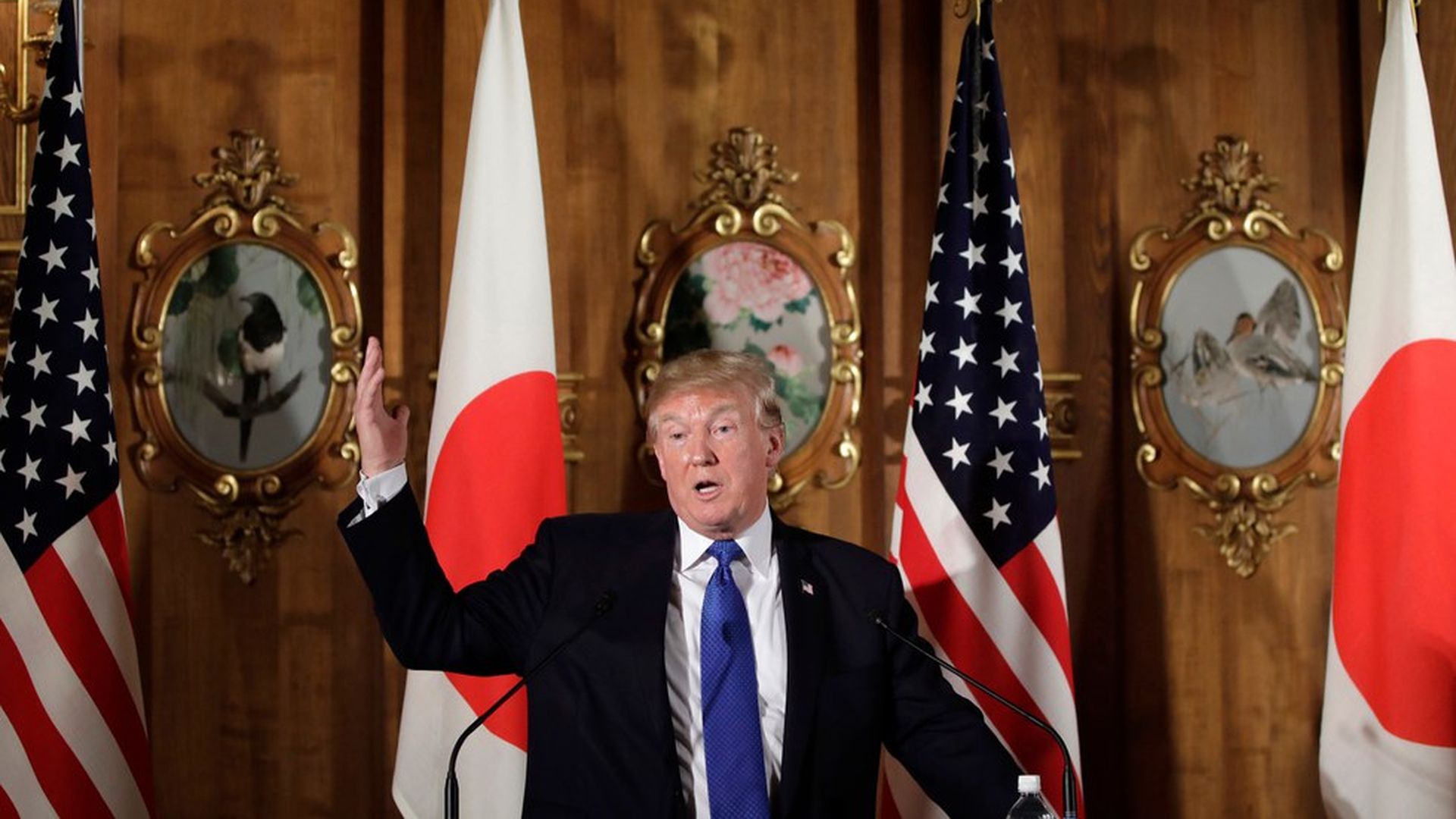 President Trump said that yesterday's mass shooting in Sutherland Springs, Texas was not "a guns situation," instead calling "mental health" the problem during a joint press conference with Japanese Prime Minister Shinzo Abe in Tokyo.
Worth considering: Trump's reaction is similar to his relatively muted response to last month's Las Vegas shooting — when he offered prayers and condolences after an incident perpetrated by a white male. In comparison, last week's ISIS-linked New York truck attack spurred Trump to weigh in on a wide range of controversial policy issues like immigration, federal prosecution of terror suspects, and the detention facility at Guantanamo Bay.
More from the press conference
Trump's full quote on Texas: "I think that mental health is your problem here. Based on preliminary reports, a very deranged individual, a lot of problems for a long period of time. But this isn't a guns situation."
Trump didn't back down from his harsh rhetoric on North Korea, calling the regime "a menace to the civilized world" and continuing to refuse to rule out military action.
Go deeper