Trump blames media for racial tensions in U.S.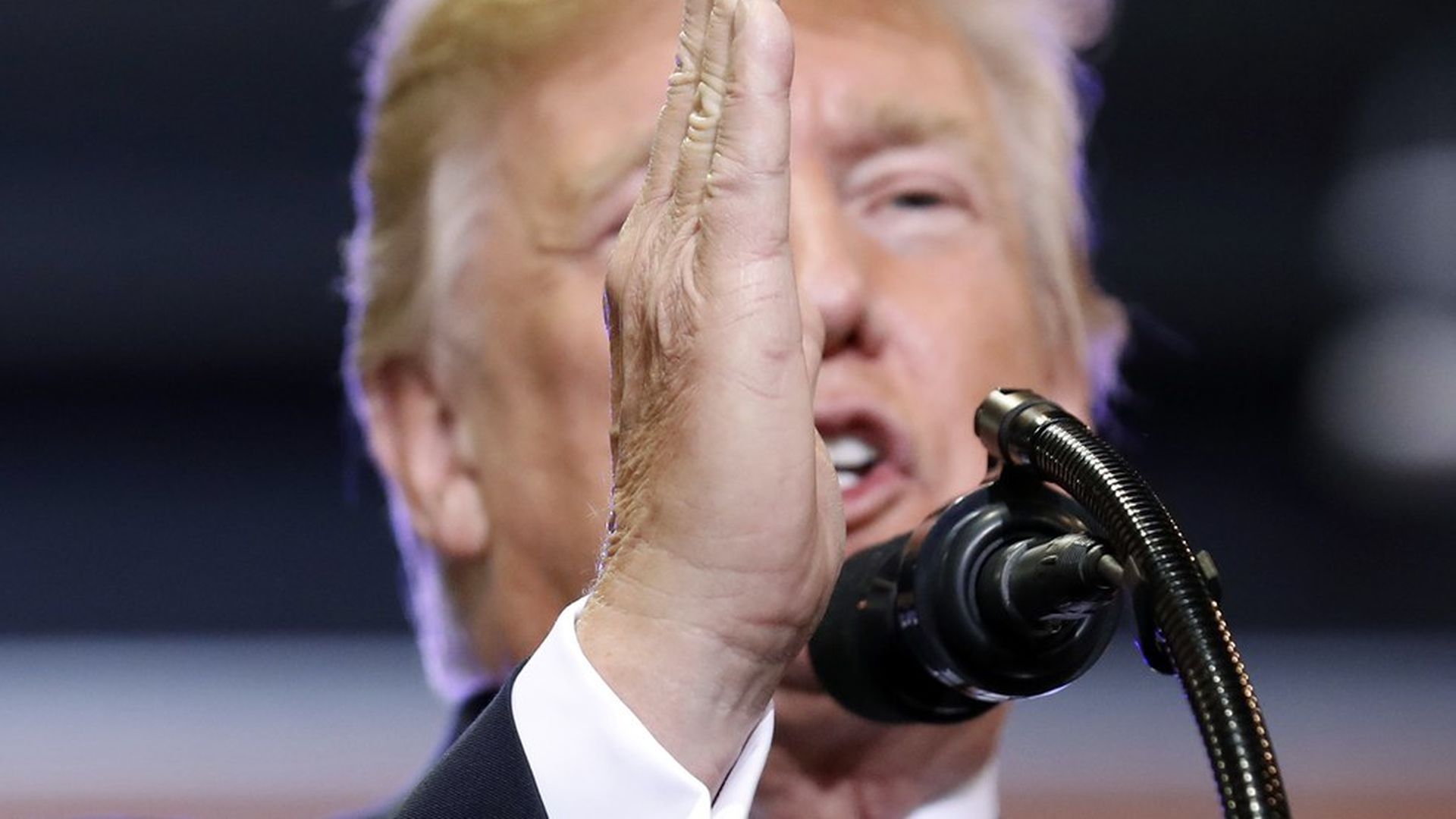 President Trump gave his first campaign-style rally since the violent protest (and subsequent fallout) of Charlottesville. He spent the majority of his speech blaming the media for race relations and the growing divide among Americans:
"Not only does the media give a platform to hate groups, but the media turns a blind eye to the gang violence on our streets, the failures of our public school, the destruction of our wealth at the hands of our terrible terrible trade deals made by our politicians that should've never been politicians, and the hostility to our local police that work so hard and do an incredible job."
Why it matters: After last week refining his first comments on Charlottesville (where he blamed "many sides" for the violence), Trump returned to earlier form tonight, turning to go-to talking points like railing against the "fake" and "dishonest" media, instead of taking a more conciliatory approach as the nation's president. As Axios' Mike Allen has regularly written, "This is not normal."
Trump continued: "Truly dishonest people in the media and the fake media, they make up sources ... they don't report the facts, just like they don't want to report that I spoke out against hatred and violence and strongly condemned the neo-Nazis, the white supremacists and the KKK."
On his Charlottesville comments: Trump blamed the "fake" media for mischaracterizing what he said about Charlottesville, but he misquoted himself and left out the most controversial part of his remarks, in which he said people "on many sides" were to blame.
Trump said during the rally: "'We're closely following the terrible events unfolding in Charlottesville, Virginia.' This is me speaking. 'We condemn in the strongest possible terms this egregious display of hatred, bigotry, and violence.' That's me speaking on Saturday. Right after the event."
Trump was clearly playing to his staunchest supporters tonight at a campaign-style rally and they interrupted him with chants of "drain the swamp" and "CNN sucks."
Go deeper