Trump bites back at Bob Corker, gets corrected by NYT reporter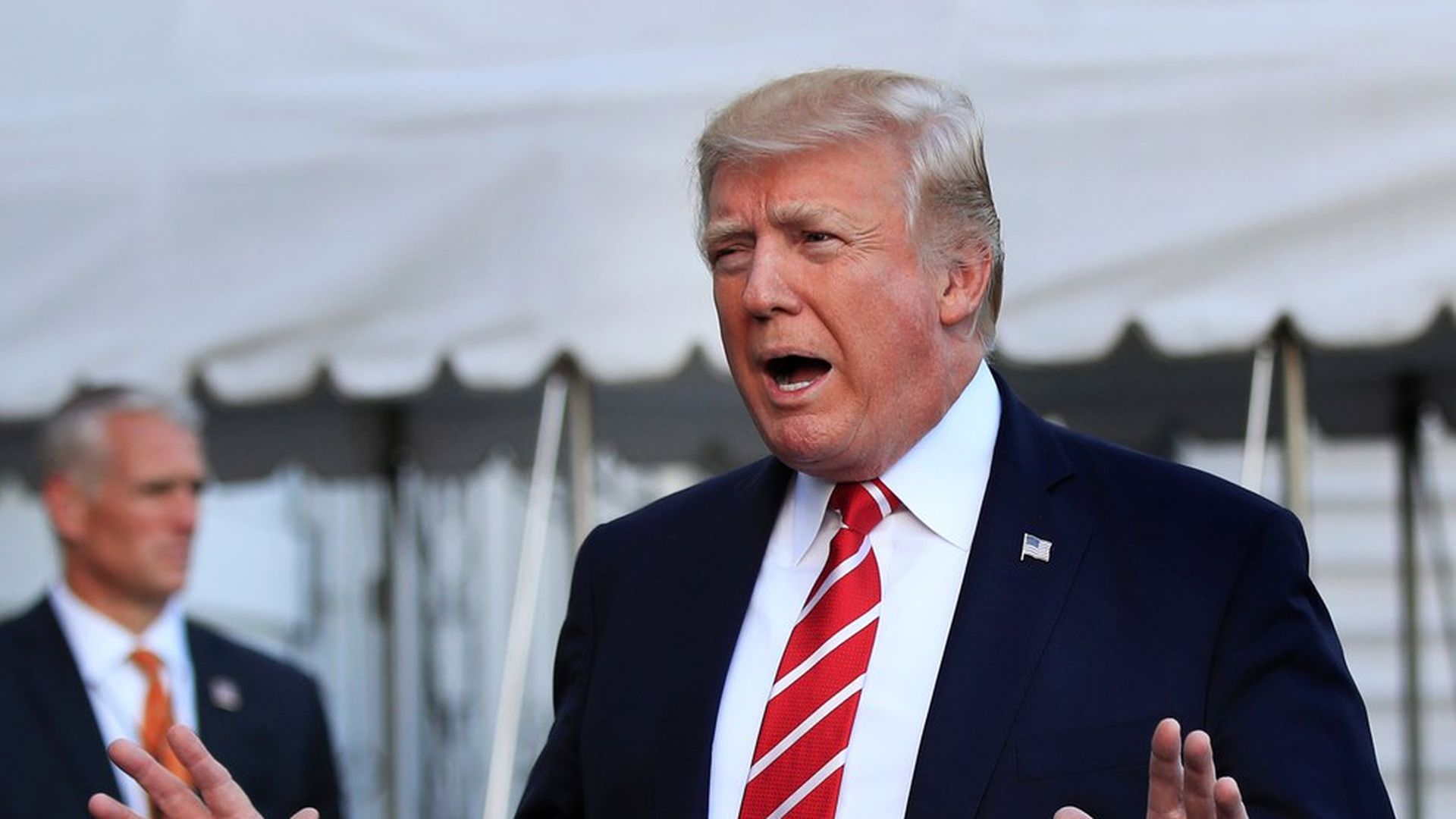 Donald Trump called out Sen. Bob Corker (R-TN) again on Twitter this morning: "The Failing @nytimes set Liddle' Bob Corker up by recording his conversation. Was made to sound a fool, and that's what I am dealing with!"
Why it matters: This comes one day after the New York Times published a story in which Corker, who has been feuding with Trump since last week, accused the President of treating the office like a "a reality show," and claimed he could set the U.S. "on the path to World War III." Jonathan Martin, who wrote the story, tweeted that Corker's two aides also recorded the conversation and were aware he was recording.
Go deeper with the full transcript.
Go deeper