Trump at 9/11 ceremony: "America cannot be intimidated"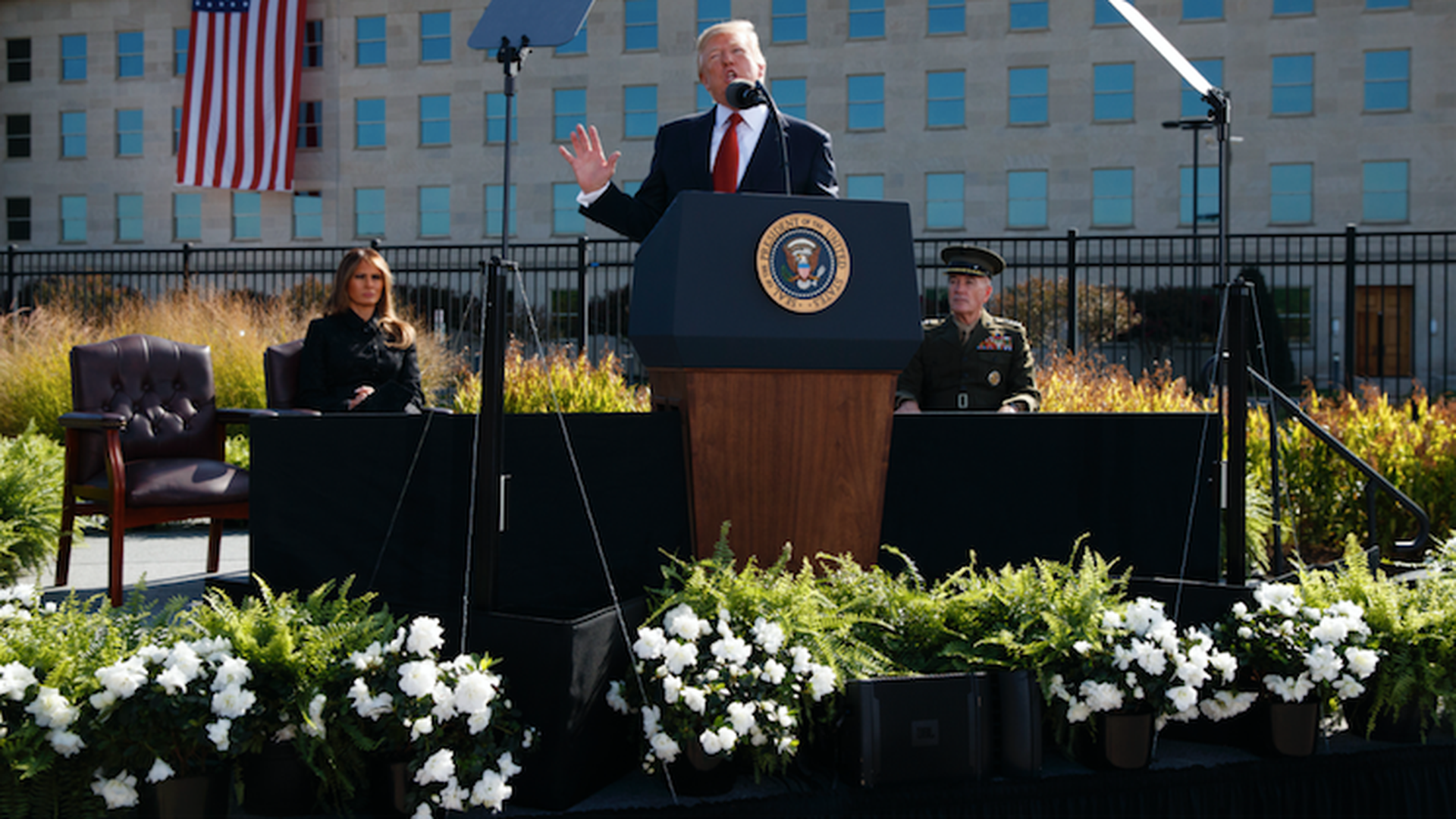 President Trump and First Lady Melania joined Defense Secretary James Mattis and other officials at the Pentagon Monday to honor those who died there on September 11, 2001. Trump placed a wreath at the Pentagon Memorial and stood for a moment of silence, telling a large crowd of survivors and families of the victims: "We mourn them, we honor them, and we pledge to never, ever forget them."
Trump kicked off his speech by sending the "nation's prayers" to those facing Irma and recovering from Harvey: "When Americans are in need, Americans pull together."
"This is an occasion that is extraordinary. And it will always be extraordinary... horror and anguish were seared into our minds forever."
"The terrorists who attacked us thought they could incite fear and weaken our spirit, but America cannot be intimidated... We are making plain to these savage killers there is... nowhere to hide anywhere on this very large earth."
Go deeper