Trump associate claimed Putin buy-in on tower deal could 'get Donald elected'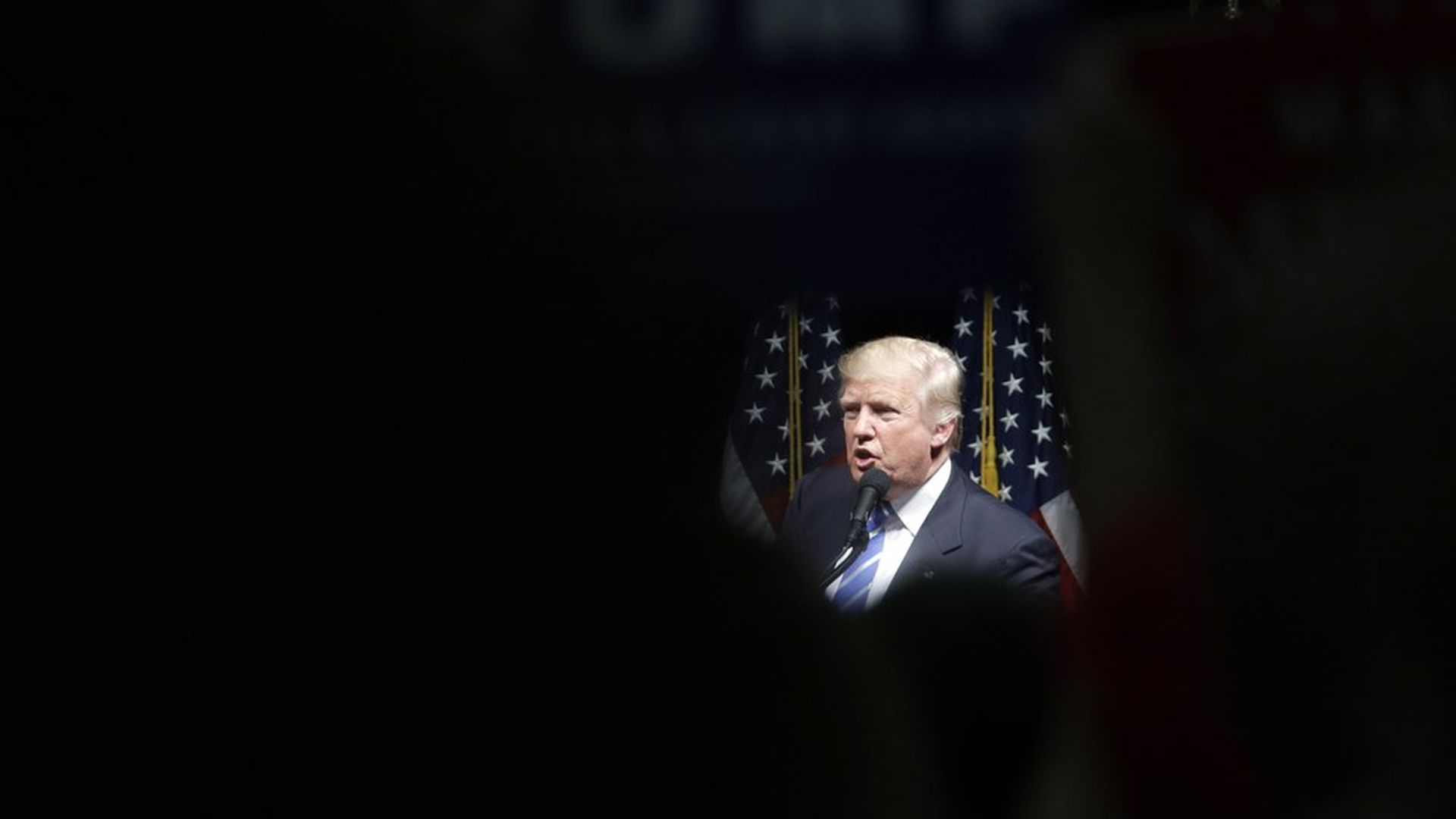 Felix Sater, a business associate of President Trump, reportedly promised in 2015 to build a Trump Tower in Moscow with the aid of Vladimir Putin, and said the real estate deal would help Trump win the 2016 election, reports The New York Times.
Sater, a Russian immigrant who was a broker for the Trump organization at the time, reportedly sent a series of emails to Trump's lawyer, Michael Cohen, "boasting" about his close ties Putin. In one email, Sater wrote, "Our boy can become president of the USA and we can engineer it. I will get all of Putins team to buy in on this, I will manage this process."
In another email Sater wrote, "I will get Putin on this program and we will get Donald elected."
Why it matters: The emails provide tangible evidence that "from the earliest months of Mr. Trump's campaign, his associates viewed close ties with Moscow as a political advantage," writes the NYT. Those ties are now being closely investigated by Special Counsel Robert Mueller.
Timing: On Sunday, The Washington Post reported on the existence of the emails between Sater and Cohen, but did not report on the content that was shared. On Monday, the Trump Organization turned the emails over to the House Intelligence Committee, which is conducting its own probe into whether any of Trump's campaign officials were involved with Russia's interference in the election.
Their defense: "To be clear, the Trump Organization has never had any real estate holdings or interests in Russia," The Trump Organization said in a statement Monday. Cohen also issued a statement, saying Sater "has sometimes used colorful language and has been prone to 'salesmanship.' I ultimately determined that the proposal was not feasible and never agreed to make a trip to Russia."
Go deeper