Trump asked Xi to look into UCLA basketball shoplifting case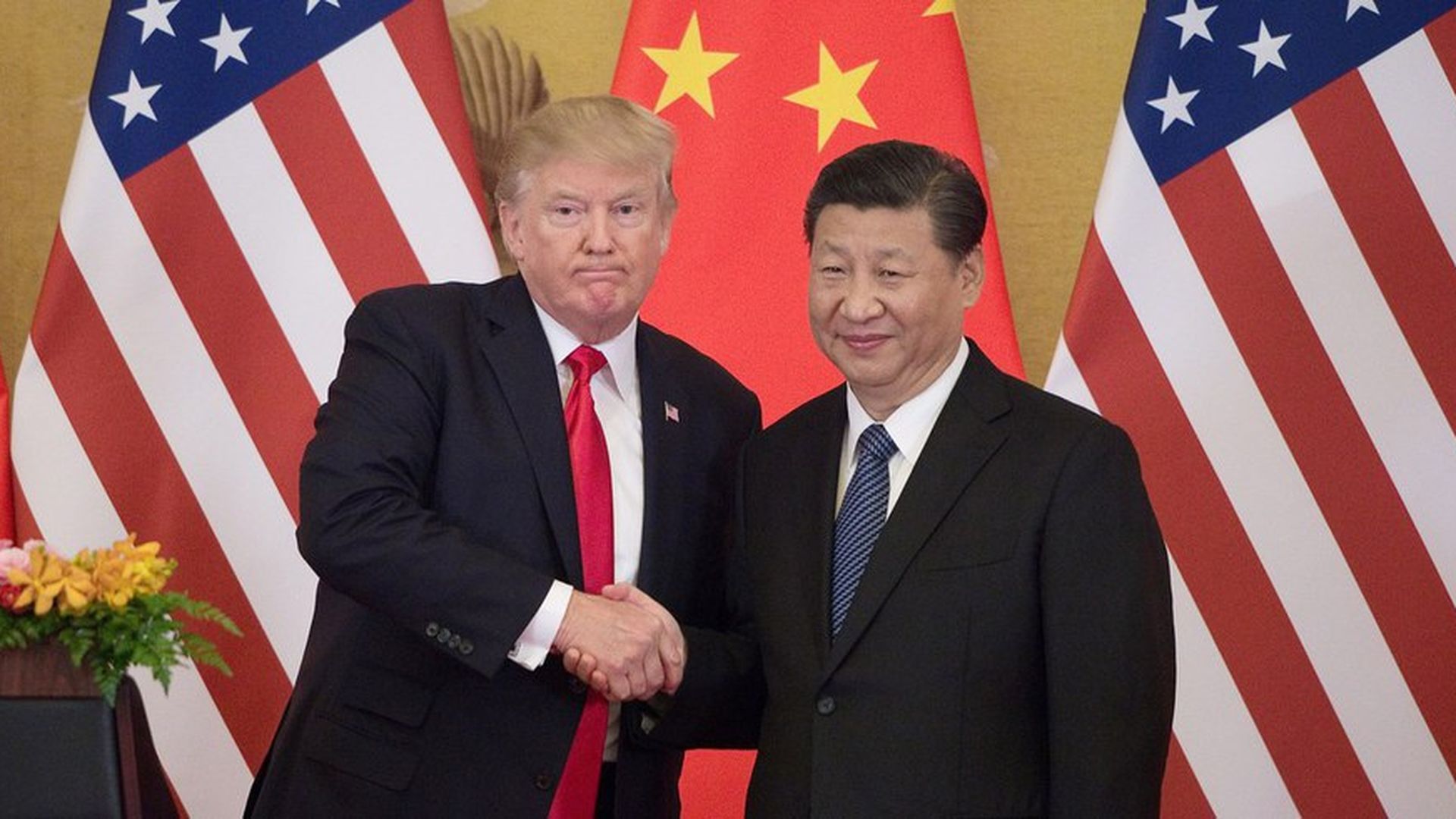 During his stop in Beijing last week, President Trump personally requested that Chinese President Xi Jinping look into the shoplifting case against three UCLA basketball players accused of stealing sunglasses from a Louis Vuitton store in Hangzhou, per The Washington Post. The players include LiAngelo Ball, the brother of Los Angeles Lakers rookie Lonzo Ball and a member of the media-savvy Ball family.
Why it matters: China is notorious for its slow justice system and lack of protections for foreigners, but Trump's intervention seems to have worked, as charges against the players have reportedly been reduced, though they may be forced to remain in China for a few more weeks.
Go deeper: LaVar Ball used Trump's playbook to conquer sports media.
Go deeper