Trump: appointment of special counsel 'divides the country'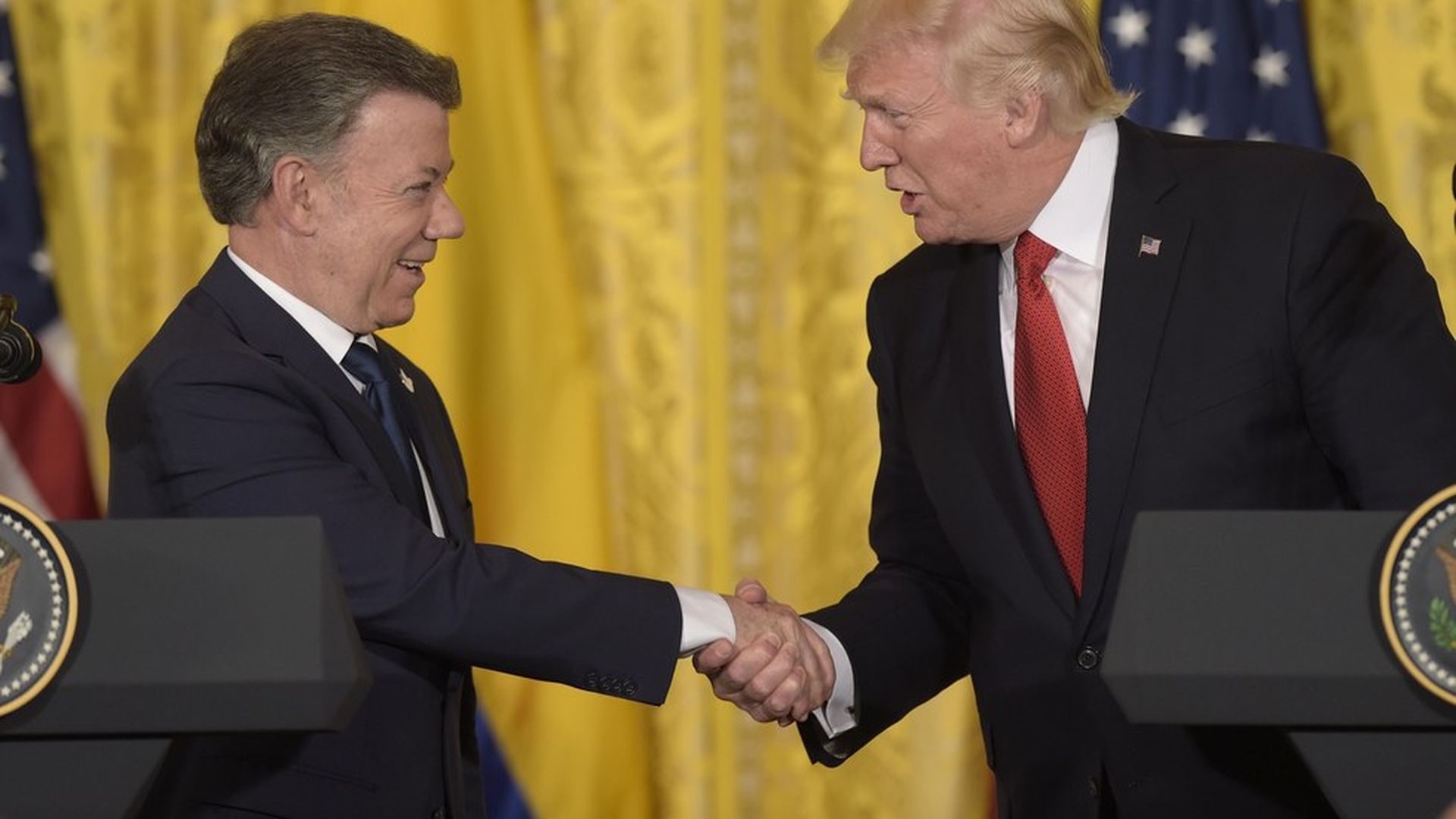 President Trump held a joint press conference with Colombian President Juan Manuel Santos Thursday, and faced a series of questions on the White House's ties to Russia:
Was the appointment of a special prosecutor the right move, or part of a witch hunt? "I respect the move but the entire thing has been a witch hunt and there is no collusion between certainly myself and my campaign, but I can only speak for myself, the Russians- zero. I think it divides the country."
Did you do anything to impede the investigation into Michael Flynn? "No, no next question."
Do you think you've done anything criminal? "I think it's totally ridiculous, everybody says so."
On firing Comey: "Director Comey was very unpopular with most people... I also got a very, very strong recommendation form the Deputy Attorney General... when I made that decision I thought it would be a very bipartisan decision."
Border wall effectiveness: "Walls work, just ask Israel.... and we have no choice."
Go deeper