Trump and Pence's allies are reaping White House perks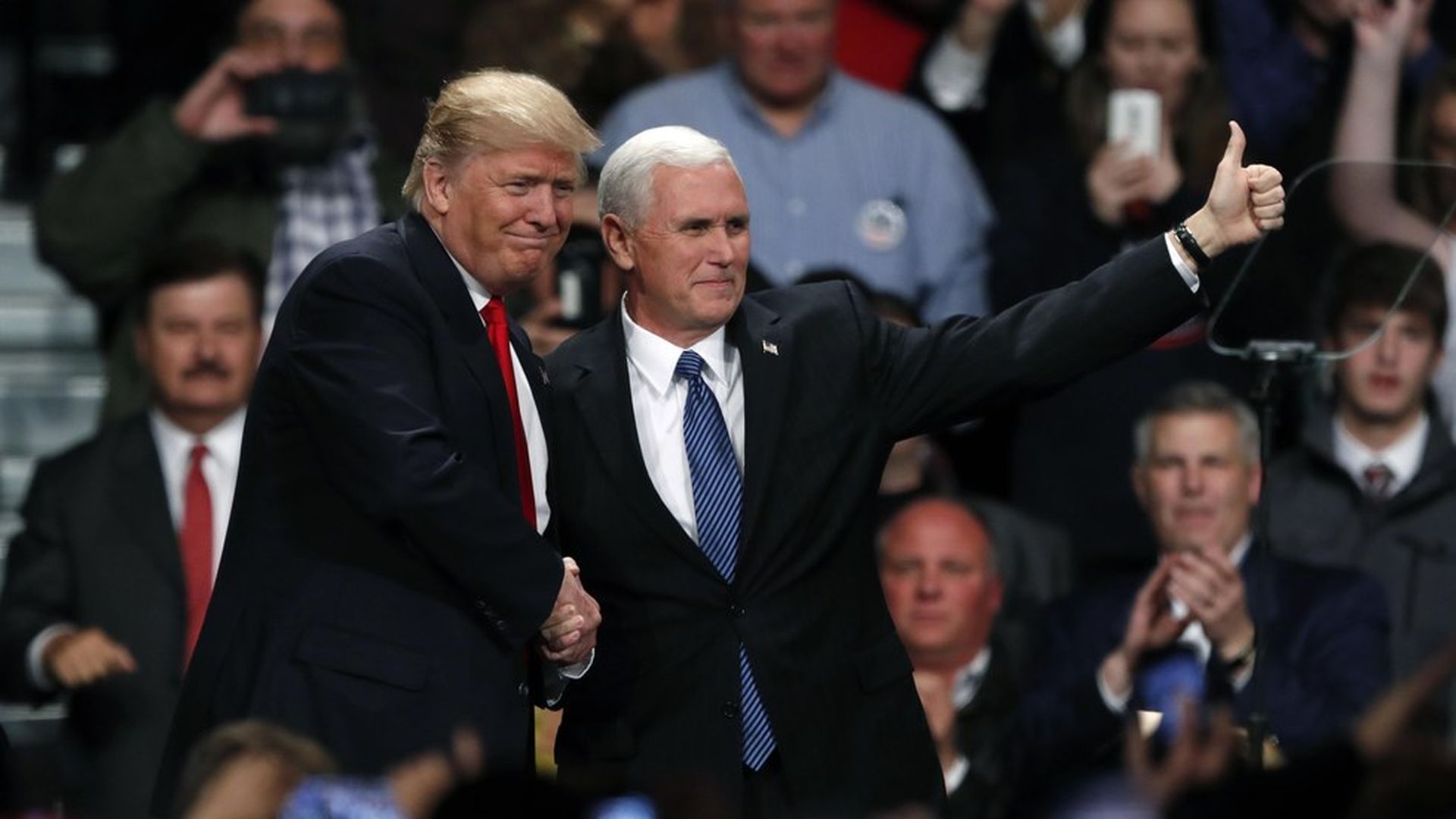 "Trump, Pence allies rake in millions as new Washington lobbyists," by USA Today's Fredreka Schouten and Maureen Groppe:
"Brian Ballard, a longtime Florida lobbyist and a fundraiser for both Trump's campaign and inaugural committee, appears to lead the pack, signing up 20 federal clients since opening his Washington lobbying operation this year."
Avenue Strategies, started last year by Corey Lewandowski, describes him as overseeing "all aspects of a historic presidential campaign where Donald J. Trump won 38 Republican primaries and caucuses and received more votes than any presidential candidate in the history of the Republican Party."
His co-founder is Barry Bennett, a former Trump campaign adviser who managed the presidential campaign of Housing and Urban Development Secretary Ben Carson.
"Stuart Jolly, who worked as Trump's field director in the primaries, recently became president of the Sonoran Policy Group, and the firm has added New Zealand and the Czech Republic as international clients.
Go deeper