Trump and Abbas agree to work toward peace deal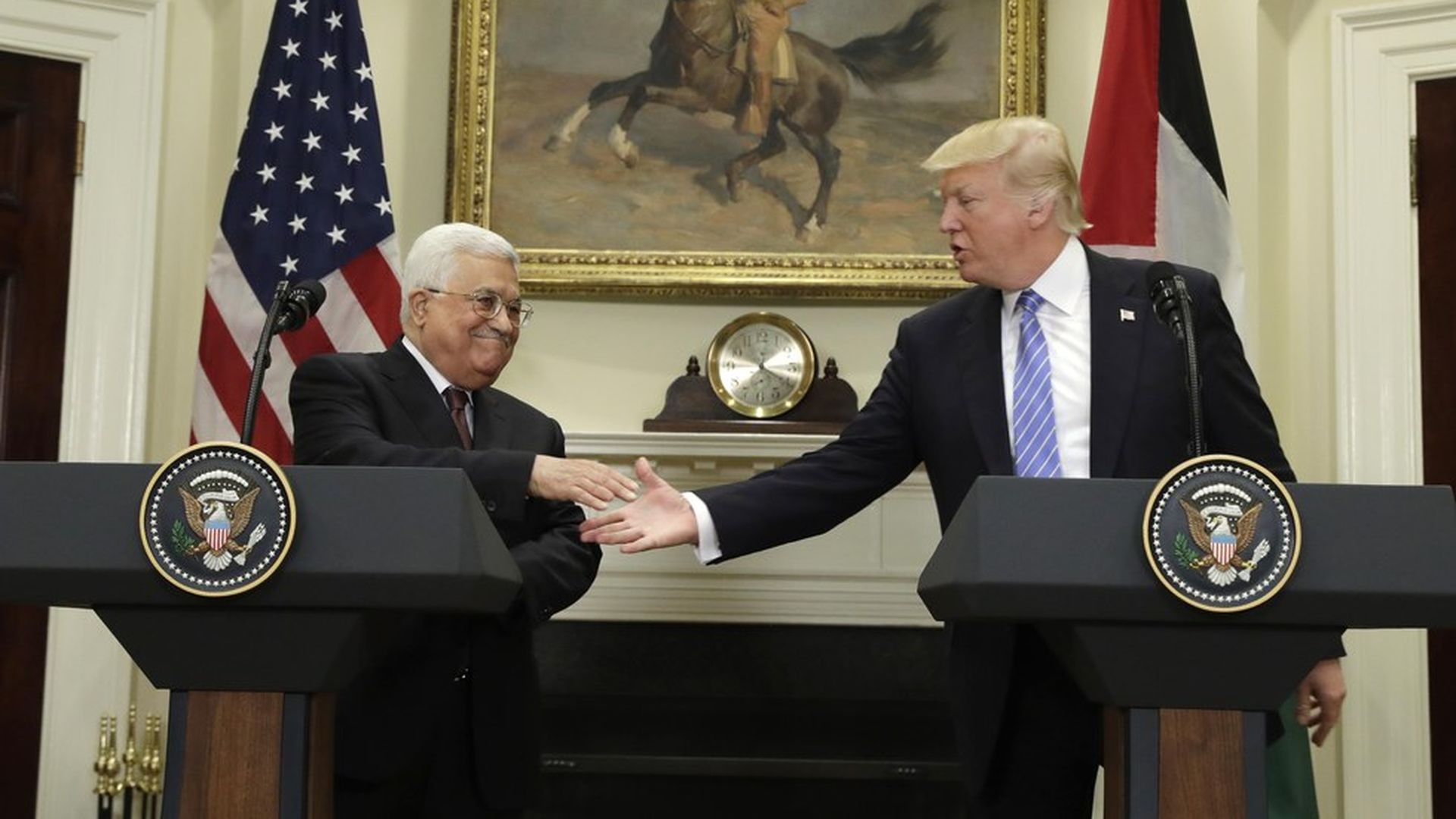 President Trump and Palestinian leader Mahmoud Abbas delivered a joint statement at the White House Wednesday expressing their belief that a Middle East peace deal is achievable. Abbas flattered Trump for his "courageous stewardship" and "great negotiating ability," but said Israel must first end "its occupation of our people and our land." Abbas made clear that "we want Israel to recognize the Palestinian state like we recognize the state of Israel."
Trump closed out the statement: "People say the toughest deal is between the Israelis and the Palestinians, let's see if we can prove them wrong."
Go deeper