Trump aide Keith Schiller testified on Russia probe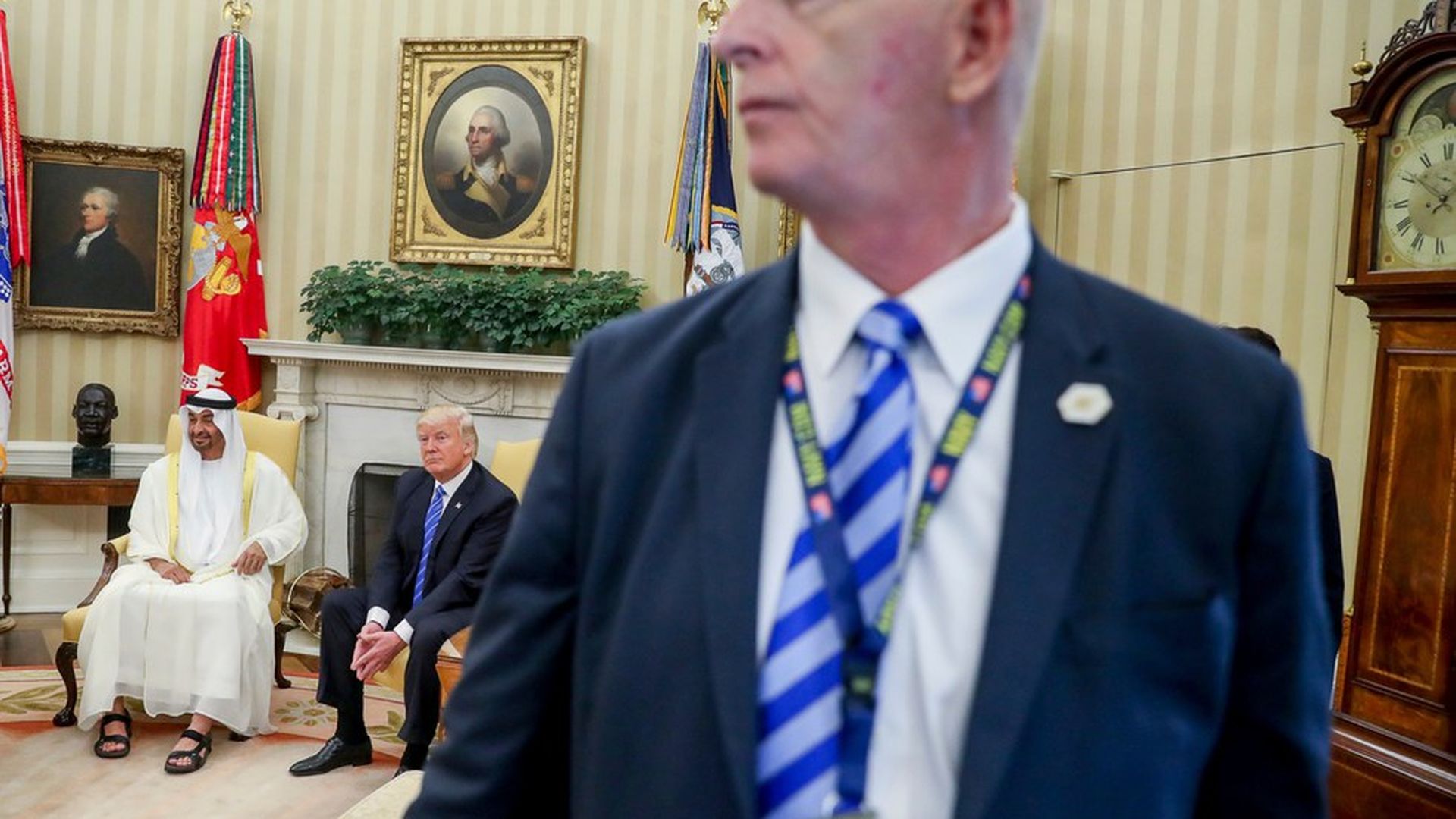 The N.Y. Times' Maggie Haberman once called longtime aide Keith Schiller "the ultimate emotional binky for Trump."
Why it matters: Schiller's closed-door testimony to the House Intelligence Committee yesterday was one of the most vivid signs yet of how deeply the Russia investigations are penetrating the president's inner circle.
The details:
Schiller was Trump's bodyguard in New York and became White House director of Oval Office operations, but left in September.
Per CNN, Schiller yesterday denied "the salacious claims about Trump's 2013 trip to Moscow that appeared in the opposition research Russia dossier about Trump."
"Schiller ... [told] lawmakers repeatedly that he could not recall or was not aware a number of potential Russia connections with Trump associates."
Why he matters, from Politico's Annie Karni: "When friends and advisers outside the West Wing wanted to share a news article, gossip or advice with ... Trump, they would be advised to 'send it to Keith, he'll get it to me.'"
Schiller knows "how to manage the president's moods, his diet, what triggers him and what soothes him."
Go deeper