Trump again calls out Justice Department on Hillary Clinton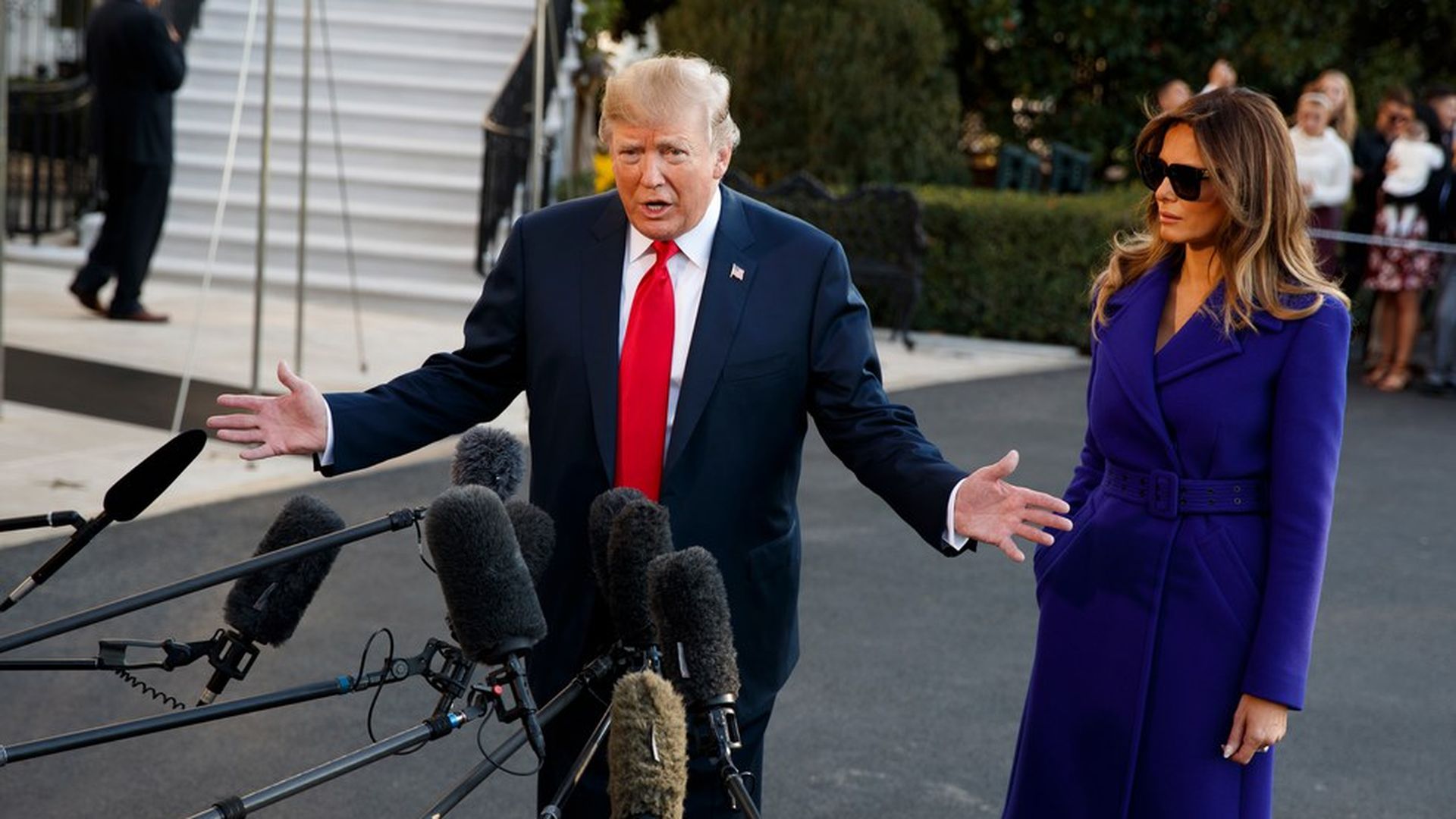 En route to board Air Force One ahead of his 10-day Asia tour, President Trump doubled down on his morning tweets when talking to reporters.s. "A lot of people are disappointed in the Justice Department, including me," he said, for not opening an investigation into Hillary Clinton and the DNC.
Why it matters: Attorney General Jeff Sessions, already under fire for failing to disclose information relating to the Russia probe, is back on Trump's bad side for not being tougher on the Democrats, while still harboring frustration regarding Sessions' decision to recuse himself from the Russia investigation.
Other highlights:
Trump's March 2016 meeting with George Papadopoulos and Sessions: "I don't remember much about that meeting. It was a very unimportant meeting. It took place a long time ago. Don't remember much about it."
Extra day added to his Asia tour: Trump said he has added [last-minute] an extra day onto his 5-country tour of Asia to attend the East Asia Summit in the Philippines. His initial plan to be absent concerned experts, who warned it could signal a lower level of U.S. engagement in Asia-Pacific.
NYC terror attack: We are hitting ISIS "ten times harder... They claim him as a soldier, good luck. Every time they hit us, we know it is ISIS, we hit them like you folks won't believe."
Go deeper