Trump adviser says Silicon Valley relationship not as strained as it seems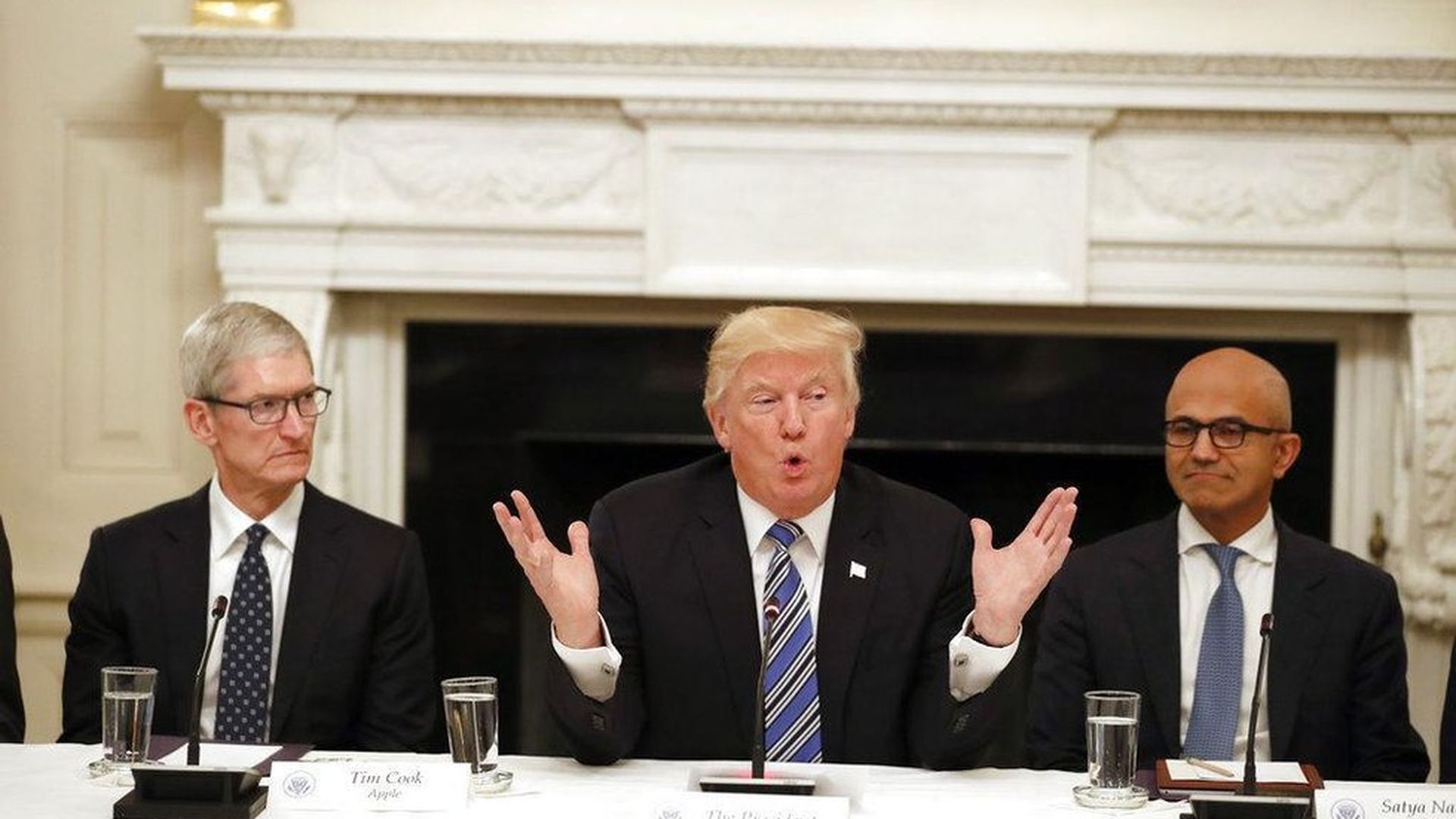 While many tech CEOs dropped their formal advisory roles with the Trump administration after Charlottesville, the dialogue both ways continues even amid areas of disagreement, White House adviser Reed Cordish said Monday.
The bottom line: Tech isn't going to agree with everything Trump has to say, nor vice versa. But there are areas of commonality, especially around tax and business issues.
Speaking at an Internet Association event in San Francisco, Cordish said the current one-on-one conversations are more productive than the now-dissolved public advisory councils.
"Those became too politicized and no longer could be a frank exchange of ideas where we were able to learn," Cordish said.
As for the challenges from the tech industry over issues like the travel ban and LGBT rights, Cordish said "they have fundamental right to disagree" and a "right to represent their employees' views."
One more thing: Cordish said plans for a $200 billion infrastructure bill remain on track, with its introduction set to follow tax reform. He said that unlike earlier legislative efforts, he sees bipartisan support for the infrastructure package. That said, he said that if tax reform fails that the infrastructure bill isn't dead, but probably will have to be scaled back.
Go deeper