Trump administration sanctions Iran's Revolutionary Guard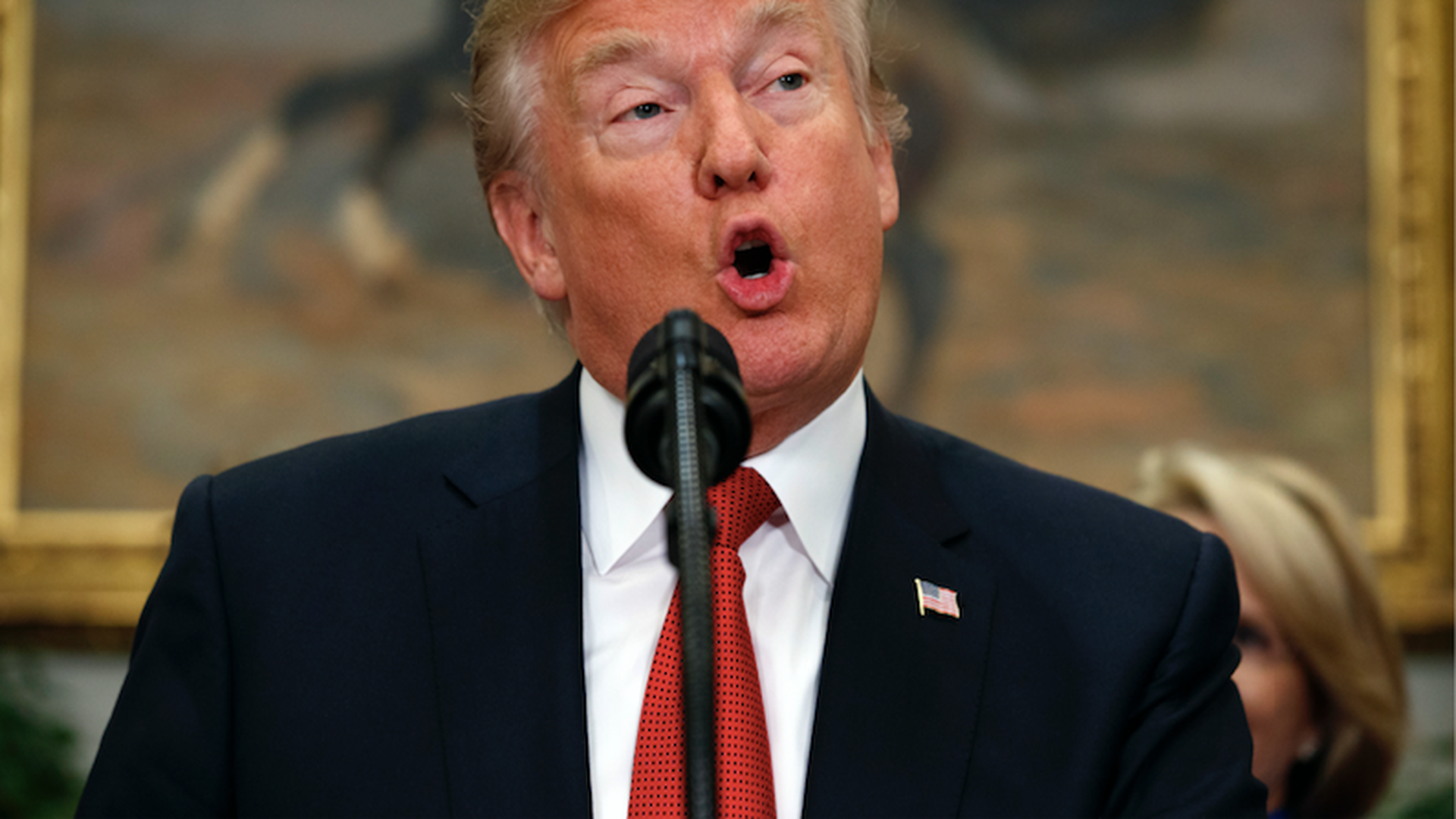 President Trump announced Friday that he was decertifying the Iran nuclear deal, stating that he will not support a "fanatical regime that has spread chaos and death around the world." Simultaneously, his administration issued sanctions against Iran's Revolutionary Guard for supporting terrorism, a move which reveals Trump has every intention of letting the deal implode.
Key quote: "In the event we are not able to reach a solution working with Congress and our allies, then the agreement will be terminated... our participation can be canceled by me, as president, at any time."
Go deeper: The Iran nuclear deal, explained.
Go deeper