Trump administration restricts Cuba travel and business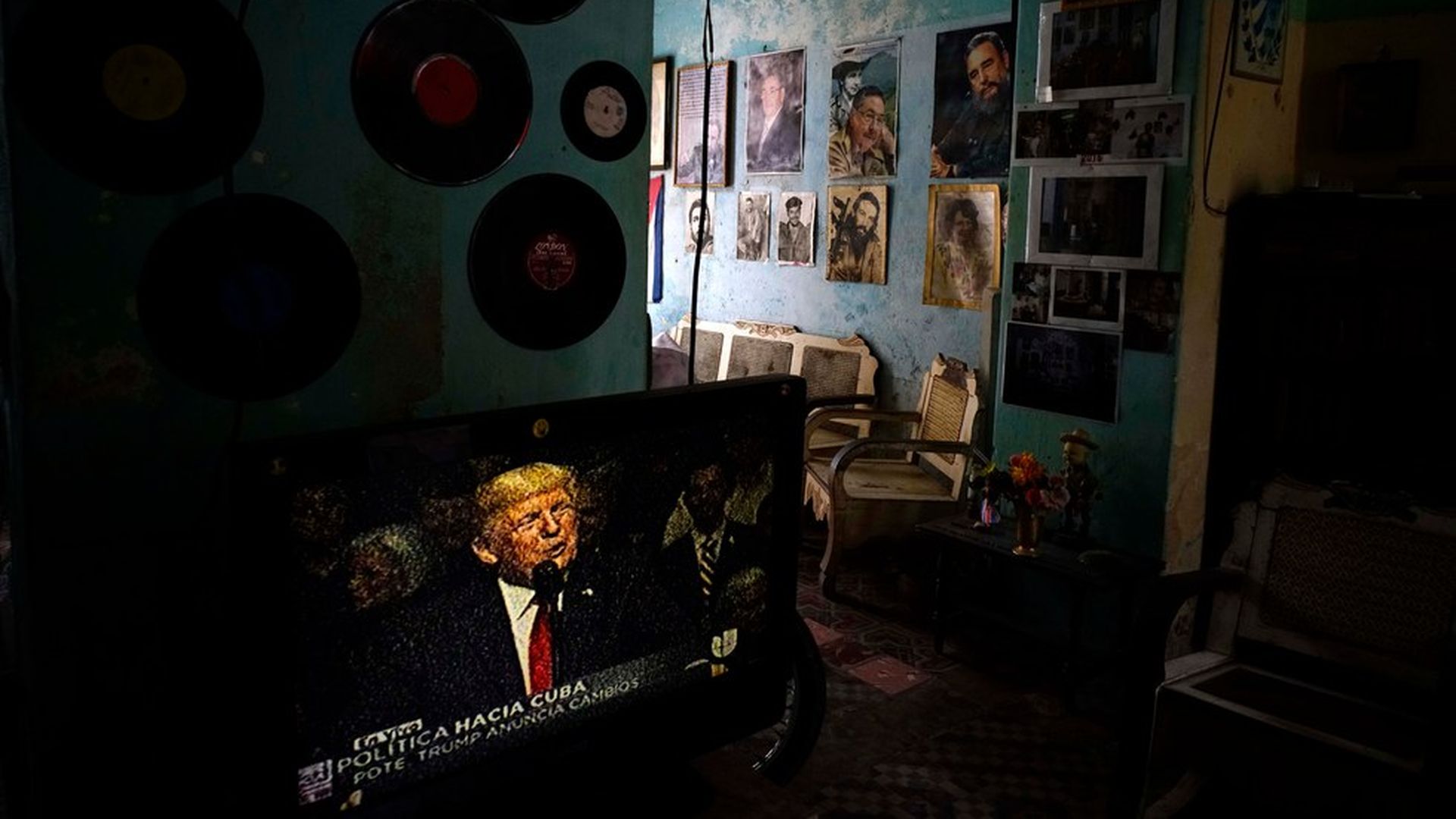 The Trump administration announced new restrictions on Cuba Wednesday as part of President Trump's pledge to roll back the Obama-era policy of closer ties to Havana, per the Washington Post. Under the new rules, which will go into effect Thursday, Americans will have to visit the island as part of a licensed group and be accompanied by a U.S. representative. The U.S. also published a list of businesses and other entities they believe to be controlled by the Cuban government that are barred from doing business with U.S. citizens.
Why it matters: The restrictions are aimed at preventing U.S. trade and travelers from benefiting the Cuban military or its intelligence and security agencies, according to the Treasury Department.
Go deeper